Haines City Unites On MLK Unity Day
by James Coulter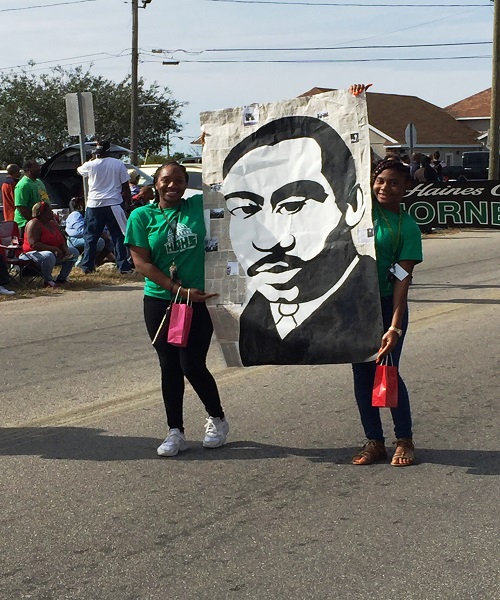 Being raised in a small town like Haines City allowed James Taylor to accomplish big things in both the world of sports and business.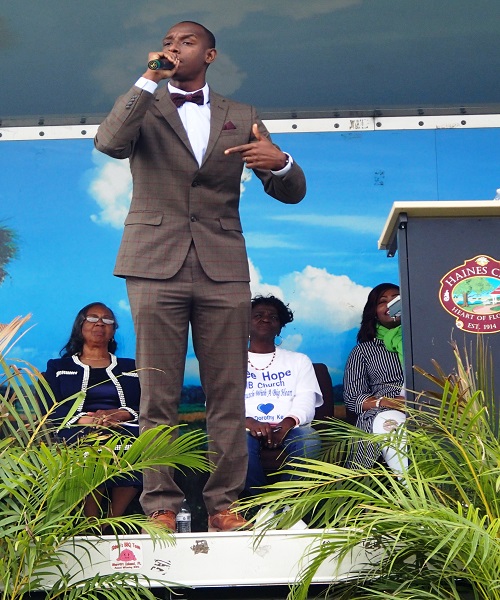 Having started out as a humble basketball player at Haines City High School, Taylor would go on to become the second men's basketball player to be inducted into Lynn University Hall of Fame.
As the founder of Taylormade Athletes, he inspires and mentors young people to grow up and become exceptional individuals like himself.
His many other accomplishments range from winning the 2013 emerging business award from the Palm Black Chamber of Commerce to being honored in the White House in 2011.
All of the big accomplishments he made in life he owes to the values he gained growing up in Haines City, which he considers to be the "Heart of Florida."
Such heart allowed him to do great things, and it is the same heart that Martin Luther King, Jr. had that motivated his role in the civil rights movement.
"The spirit of [MLK] is here because he had a heart for what was right, for what was hard…to stand up to injustice…to show us as people that we are responsible to build our own bridges to get our way out, not to sit back and wait for someone else to do it for us," Taylor said.
Taylor was honored for his big deeds that he accomplished from his small town with an award conferred to him during this year's MLK Jr. Unity Day Festival in Haines City on Saturday.
Taylor served as the keynote speaker that afternoon, and spoke alongside other figures within the community to honor the late civil rights leader and his legacy.
Keeping in line with MLK's legacy of unity, the theme for this year's celebration was "we can do better only if we do it together."
City Manager Deric Feacher underlined this theme during his welcome speech as he assured his constituents that he and his fellow staff members were dedicated towards moving the city forward into a better direction.
"We are excited about the great things here in Haines City as we prepare to move Haines City forward," he said. "It is a new day and a new vision and we are moving forward together."
Pastor Dorothy Kennedy of Free Hope Baptist Church offered the spoken word, in which she reminded everyone that, despite the progress made in civil rights since MLK, that there is still much more progress that needs to be made.
"As long as there is still police brutality, we can never be satisfied," she said. "As long as there is a [person] in Mississippi who cannot vote and a [person] in New York who believes he has nothing to vote for, we can never be satisfied…[and] we shall never be satisfied until justice rolls down like water and righteousness as a mighty stream."
Pastor Frank Adams of New Horizons Church in his invocation reminded everyone that such progress could only be made as long as everyone remains vigilant within their faith.
"I hope that you are empowered to keep moving forward together in unity and love," he said.
The celebration was hosted on Cook Field and featured various local vendors and food trucks offering merchandise ranging from jewelry to homemade crafts.
Earlier that morning, the celebration kicked off with a parade that started at City Hall on Main Street and moved through downtown before ending at Cook Field.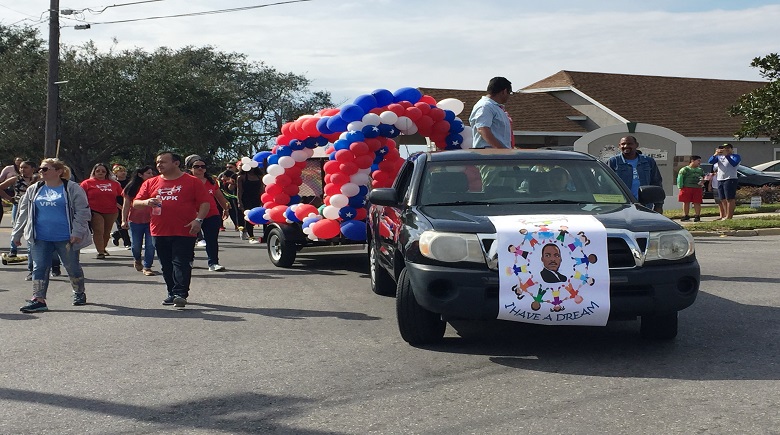 More than two dozen floats were featured within the parade from local schools, churches, and organizations including the local Boys and Girls Club, NAACP, and the Haines City Northeast Revitalization Group.
Also participating in the parade were a few local politicians using the opportunity to promote their campaigns, including Bob Doyel for State Senate District 22and Sarah Fortney for the Polk County School Board.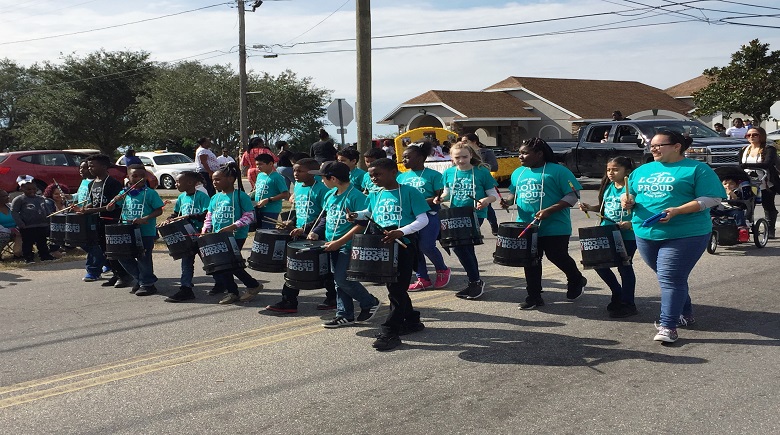 Musical performances were provided by local bands and dance troupes, including Haines City High School and Bishop Brothers and Entertainment.