Fire Rescue Teams Up With Toys For Tots to Secure Holiday Joy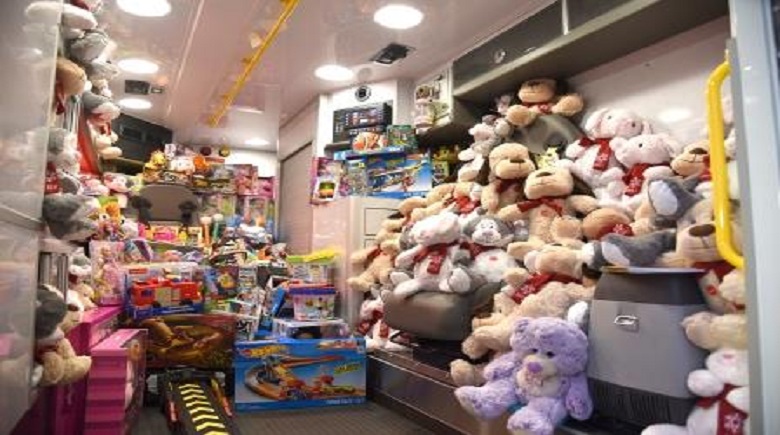 BARTOW, Fla. (
December 13, 2017
) – 
Polk County Fire Rescue is excited to once again collect and donate toys for the U.S. Marine Corps Reserve Toys for Tots Foundation. During the 2017 annual Holiday Awards Banquet Tuesday night, Dec. 12, a brand new Polk County Fire Rescue ambulance was packed with toys for the cause. Approximately 500 toys were collected and will be delivered to Toys for Tots.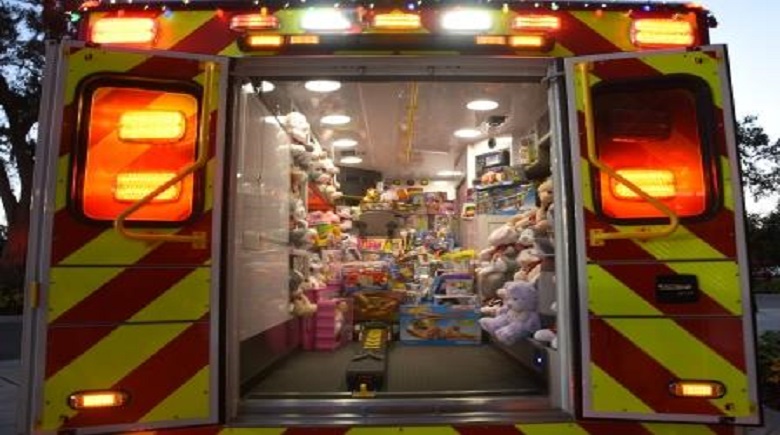 "The Toys for Tots' objective to help less fortunate children experience the joy of Christmas and send a message of hope for a brighter future is something we are proud to support," said Chief Anthony Stravino.
Polk Fire has been collecting and donating toys for Toys for Tots for more than 10 years.