BJ Mannix Offers 25+ Years Of Pool Maintenance Experience
by James Coulter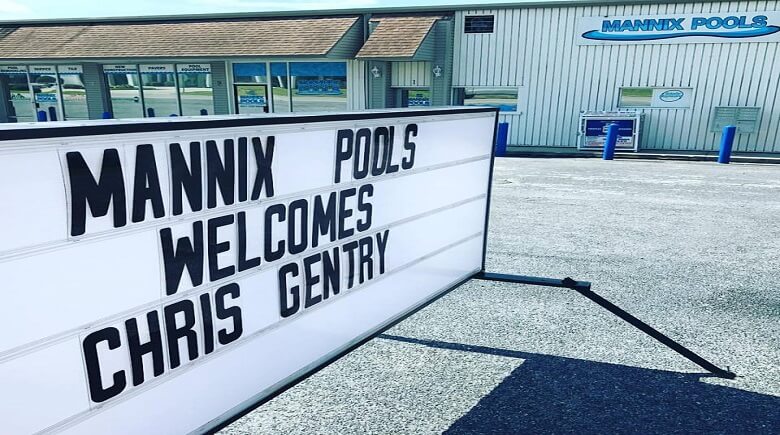 Living in Florida, a home without a pool is like a house without a garage in any other state.
Unfortunately, while there are many pool companies to choose from in Polk County, many of them remain unlicensed, explained BJ Mannix, owner of Mannix Pools in Winter Haven.
His pool company is not only state-certified and licensed, but also insured, whereas most other companies are not even insured, let alone licensed, he claimed.
Thus for 18 years, Mannix Pools has been the name you can trust to provide all of your pool needs with the exception of actually building the pool.
As a full-service retail company, Mannix Pools provides services for both residential and commercial pools, including repairs, installation, resurfacing, renovation, and retailing.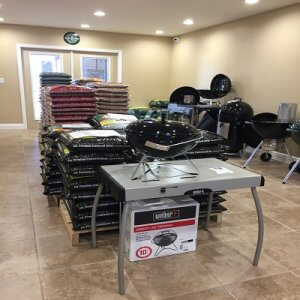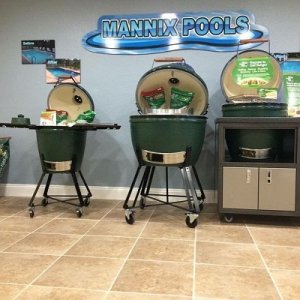 Aside from being state-certified and insured, their company remains factory trained by the largest manufacturers in the industry.
Their employees attending annual training seminars, ensuring that they know the ins and outs of all the latest pool equipment and technology.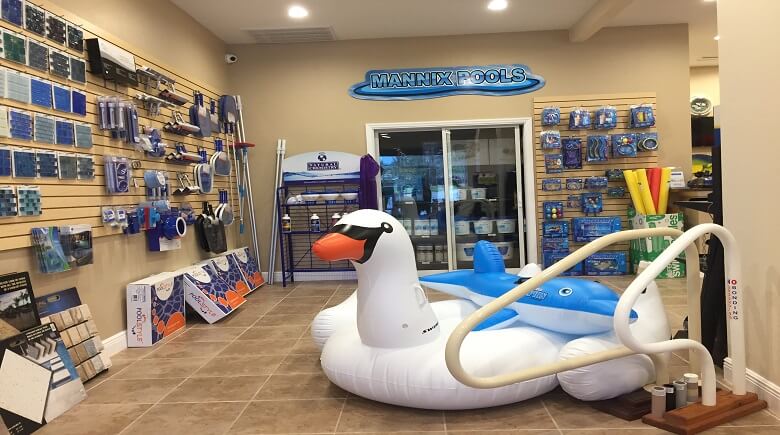 "Cleaning a pool is one thing, but being able to work on the equipment and diagnose problems with the equipment, that is a whole other level that we offer," Mannix said.
Mannix started his career in the pool business during his senior year of high school in 1992. After gaining experience from several companies, he opened his own on April 1, 1999.
About three years later, aside from pool services and retail, his business also started selling grills, including big names such as Big Green Egg.
The key to his business' success, allowing it to thrive for more than three decades, is two-fold: first has been the support of the local community.
Second has been their employees, who, being trained by the top manufacturers in the industry, remain capable of going above and beyond to ensure their customers are satisfied.
One such satisfied customer boasted in a Facebook review about how Mannix Pools was able to provide him with a smoker that more than meets his needs.
"Mr. Mannix and his staff are incredibly passionate about what they do," he wrote. "That passion translates into an incredible knowledge of the products they sell…All in all, Mr. Mannix and his crew are a top notch outfit, and I look forward to doing business with them again."
Mannix hopes to continue offering such service in the future, and plans on doing so by providing new events.
For example, every month, his store offers a grilling class that teaches participants how to grill properly.
On Feb. 24, 2018, Mannix Pools will be hosting its inaugural Egg Fest at the Chain of Lakes Complex, with proceeds going towards the Boys and Girls Club.
Overall, Mannix and his employees expect to continue providing services that his customers can trust.
"They have been very supportive of us," he said. "Without the customers that we have, we would have nothing."
Mannix Pools is located at 3500 Cypress Gardens Road in Winter Haven. For more information, call 863-326-9656, or visit mannixpools.net.