More Than 300 Walk And Run For Breast Cancer Cure
by James Coulter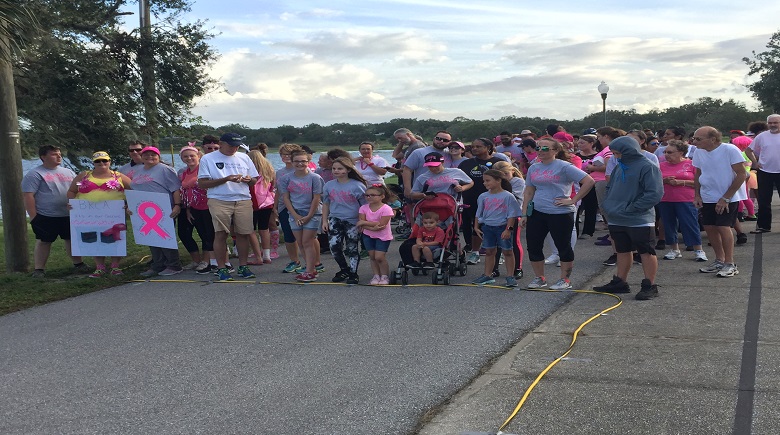 Local artist Sandi Hanlon-Breuer has traveled all over the world, with her travels inspiring many of her watercolor paintings, several of which currently hang in the Lake Wales Art Center for her art show with fellow artist Kim Minichiello through November 6.
Perhaps her greatest inspiration has been her personal victory over breast cancer—which she survived, not only once, but twice!
Hanlon-Breuer first won her fight against breast cancer during her late 30s, and once again at the age of 50.
Having survived such an ordeal twice has left her feeling nothing less than grateful for her own life, with her gratitude showing through her art.
"I found a lot of solace through my painting and a lot of inspiration through nature," she said. "It gives you a fresh perspective on things, almost like a second chance."
Now she inspires others who are going through the same struggles she once endured by promoting breast cancer awareness and education, such as at the recent breast cancer awareness event at Lake Wales on Friday.
"Art and Sole For The Cure" was a joint event hosted by the Lake Wales Medical Center (LWMC) and Lake Wales Art Council (LWAC).
Their main event that evening was the "Walk for the Cure", with participants walking or running one mile around the lake at Lake Wales Park.
More than 300 participants signed-up prior to the walk, with several more registering on-site, making it one of the biggest breast cancer awareness events that LWMC has hosted thus far, explained Mary Emma Bachelder, LWMC Marketing Director.
Aside from the walk, the event also incorporated art with help from the LWAC, allowing participants to decorate luminaries (paper bag candles) for breast cancer survivors and victims, as well as by providing music and other arts and crafts.
LWMC has been hosting breast cancer awareness events for the past ten years, but this was the first year that they teamed up with LWAC.
"We thought it was a great way to merge art with women's health and celebrate the beauty of art and life," said Erica O'Niell, Vice President of the LWAC Board.
Other festivities that evening included a decorated bra parade, fun and games like Bra Pong, and the survivors recognition, where breast cancer survivors tell their own story about how they achieved victory over a deadly disease that claims the lives of countless other women each year.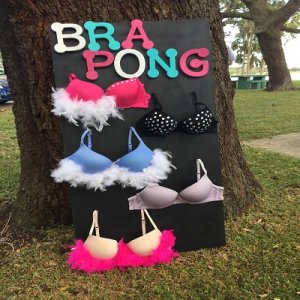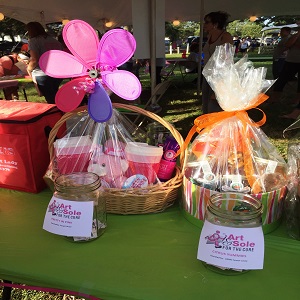 Whether through the walk, luminaries, or the other festivities, the event drew in a large crowd and generous funds, with proceeds going towards the Breast Cancer Research Foundation.
One participant, Renee Ratliff, who has been attending for the past two years, donated a check for $300 that was raised last weekend during a fundraiser by her sister in Fort Pierce.
While the overall great weather allowed for an ideal evening of food and fun, there's nothing that Bachelder enjoys most than when breast cancer survivors gather to congregate and share their stories of survival.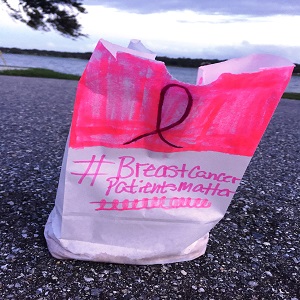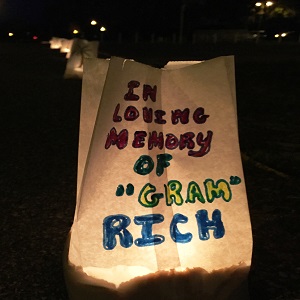 "I always choke up when we do our survivor recognition," she said. "These ladies are true heroes."