Tarps and Blue Roof Program open in Polk County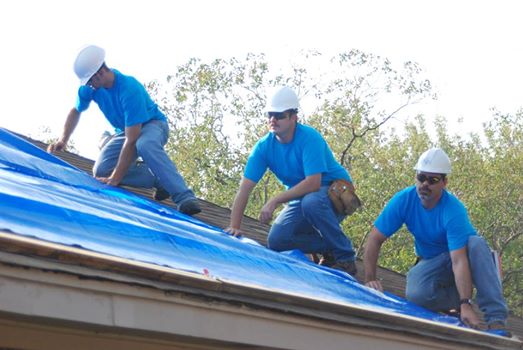 Bartow, Fla. (September 25, 2017) —  The U.S. Army Corps of Engineers Blue Roof program is open daily in Bartow to provide no-cost temporary repairs for roofs damaged by Hurricane Irma.
 Representatives from the U.S. Army Corps of Engineers are available from 8 a.m. to 6 p.m. at the Bartow Municipal Airport, 5253 Airport Blvd., US 17 and Spirit Lake Road, Bartow. Only primary residences with standard shingled roofs are eligible for the program. Metal roofs and mobile homes will be repaired as practical on a case-by-case basis. However, roofs with 50 percent or more structural damage are not eligible.
 To get assistance, you must sign a form to allow Corps staff and contractors to access your property. Those forms can be filled out at the Bartow Airport location. The program is free and there is never a charge for services. Also, please note the Corps staff does not call residents to sign up.
 For more information, call 888-ROOF-BLU (888-766-3258), or go to http://www.saj.usace.army.mil/BlueRoof/.
 For residents who would like tarps, they are available free at the American Legion Post in Lake Wales. Tarps are useful for residents who do not qualify for the U.S. Army Corps of Engineers' Blue Roof program. This would include residents in mobile homes, metal roof structures, or roofs with more than 50 percent structural damage.
 American Legion Post 71
1230 N. Scenic Hwy
Lake Wales, FL 33853
 Tarps can be picked up between 9 a.m. and 5 p.m.