Utility Pole Falls On Sheriff's Deputy and Paramedic Vehicle During Hurricane Irma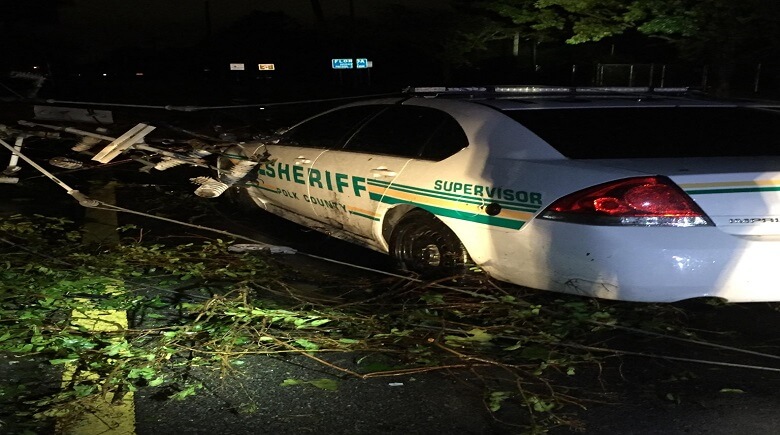 Bartow, Fla. (
September 11, 2017
) — 
Polk County Sheriff's Office Sergeant Chris Lynn and Polk County Fire Rescue Paramedic James Tanner Schaill became trapped in a Polk County Sheriff's Office patrol car late Sunday night after a live power pole and electric lines fell on it while they were driving on Lakeland Hills Blvd. near Robson St.
They were travelling from Lakeland Regional Health Medical Center where they had dropped off an elderly patient and were returning to north Lakeland. They were trapped for about two hours late Sunday night/early Monday morning. Lakeland Electric crews responded and were able to disconnect the lines.
They were able to get out of the patrol car at about 1:15 a.m. Monday.
Both have returned to work to assist in hurricane recovery efforts.