A Winter Haven Citizen Jumps Into Action In Attempt To Help Catch A Fleeing Suspect – Police Would Like To Personally Thank Her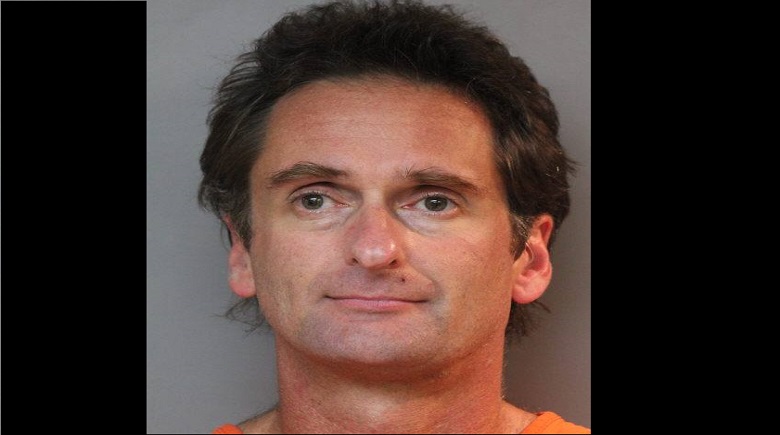 On Wednesday, Aug. 16 around 11 a.m., a Winter Haven Sergeant driving in the area of Hwy 17 and Ave. K SW in Winter Haven observed a man riding a bike acting suspiciously. Sergeant Keith Hargrove continued to watch the man on the bike and saw that he continuously looked behind him as if he thought someone was following him.
The man, 45 year-old Roderick Newton then crossed over Ave. K into the Aldi's parking lot where he stopped. Sergeant Hargrove drove towards Newton and saw that he was placing items inside of a backpack that he had secured to the front of his bike.

As Sergeant Hargrove approached, Newton immediately started riding off on his bike. Hargrove identified himself demanding Newton stop, but he refused. Sergeant Hargrove initiated a foot pursuit and saw Newton begin throwing things out of the backpack. Newton traveled towards Andy's Igloo restaurant and then onto Ave. G, SW. At this point, Sergeant Hargrove saw an adult female assist in the chase on foot. Ultimately both Sergeant Hargrove and the unknown female citizen lost sight of Newton.
Officers located Newton in the area of 7th St and Ave. F SW and he was positively identified as the one who fled. At this time a second citizen stopped to ensure the officers were okay, apparently after seeing the foot chase.

The items that Newton had thrown down were retrieved and identified as items from West Marine. Newton had been seen at West Marine shortly before, but he had not purchased anything. Employees could not identify whether Newton took the items, valued at $90 so he was not charged with theft.
However, Newton was charged with one count of Resisting Officer w/o Violence and booking into the Polk County Jail.
"The fact that we had a citizen jump into action in an attempt to help an officer speaks volumes to the wonderful support our community has for us," said Chief Charlie Bird. "We would love to personally thank the citizen who sprang into action running to try and help catch this guy."
Winter Haven Police is reaching out in hopes of making contact with the female citizen who was in the area on Wednesday, Aug. 16 around 11 a.m. Anyone who can help direct us to her is asked to call the Winter Haven Police Department at 863-291-5858, ext. 2351.