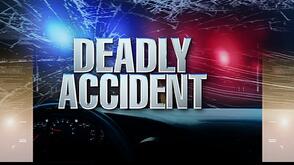 Polk County Sheriff Press Release
Polk County Sheriff's Office Traffic deputies investigated a vehicle vs train crash that occurred on Dairy Road at Old Lake Alfred Road in un-incorporated Auburndale on Saturday, July 15, 2017, around 7:54 p.m. 20-year-old Elijah Sample of Lake Alfred, who was the driver and lone occupant of the vehicle, was declared deceased on-scene. Inspections and witness statements indicate all of the railroad signals and crossing arms were functioning at the time of the crash.

Preliminary information shows a 2012 white Dodge Avenger, driven by Elijah Sample, was traveling westbound on Old Lake Alfred Road at the intersection of Dairy Road. Witnesses say the railroad crossing arms were down and the warning lights were functioning as Sample turned left (south) onto Dairy Road, passing the crossing arms. Sample's car was hit by the Amtrack train (Silver Meteor) and was pushed southwest down the tracks approximately 50 feet until it became dislodged from the front of the train. The car began to roll and came to final rest approximately 100 feet from the point of impact.
The train was traveling at 60 mph at the time of the crash.

The train was being operated by Amtrak engineers Danny W. Ort Jr., and Anthony Smith, both of Jacksonville. There was minor damage to the lead train and no damage to the railroad tracks. The train has two engines and 12 cars. The train was cleared to leave approximately 3 hours after the crash. Dairy Road was closed in both directions for approximately 4 hours during the investigation.