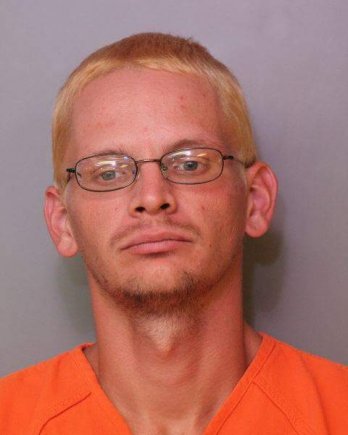 JURY VERDICT: Man stabs ex-girlfriend with knife, is found guilty of attempted first-degree murder
Press Release State Attorney's Office
Just before Kayla Shelnut was stabbed, she heard a familiar voice from behind her say, "I got you, –.
Shelnut turned around to see her ex-boyfriend and the father of her child, Joshua Day, wielding a knife. He lunged at Shelnut, stabbing her four times in the leg, chest and arm before she was able to get away from him and call for help.
Jurors deliberated for 25 minutes before finding Day guilty July 5 of attempted first-degree murder and violation of an injunction for protection. He faces life in prison and will be sentenced on Aug. 16 by Judge Combee.
Assistant State Attorney Will Dennis told jurors Shelnut had an injunction in place against Day because he'd been stalking her since their breakup in May of 2016. Day was only allowed to have contact with Shelnut's mother so he could arrange a time to see their daughter once a week.
When Shelnut went to work Sept. 19, 2016, and was told an anonymous person called to inquire about how long she would be at work, she suspected it was Day. The caller ID confirmed it was his number.
Shelnut knew that her work address was on the injunction and that Day was not supposed to contact her, but she testified in court Wednesday that she had a feeling he would.
As soon as she left work to walk home, Day ran up from behind and stabbed her in the back of the leg, knocking her to the ground. Shelnut fought back and was able to get off the ground, but Day still managed to stab her twice in the right side of her chest.
"He started going for my neck," Shelnut said, "but I fought him, and he stabbed my arm instead."
While fighting to keep Day from stabbing her neck, Shelnut said one thought kept going through her head: "I'm going to die."
In a last ditch effort to get him to stop, Shelnut told Day that she loved him.
"I knew if I said anything, he would stop," Shelnut said. "He wanted me and wanted to be in a relationship with me even though I couldn't take the abusive relationship anymore."
Day immediately tossed the knife on the ground, giving Shelnut a chance to run into a nearby store for help. Employees saw that Shelnut was bleeding badly – she kept talking about how she'd been stabbed, so they helped wrap her wounds and called 911.
But Day followed Shelnut into the store while she was telling employees she'd been stabbed, and he screamed at them that the wounds were from Shelnut falling. He then fled from the store. Shelnut was taken to the hospital to be treated for her stab wounds. She received 14 stitches. Day took the stand to testify in court, claiming that he met with Shelnut that day to talk about their child because he was leaving the state. But he said they began arguing over things from their past and got into a small scuffle. He claimed he did not have a knife or any kind of weapon on him and that they simply pushed each other. As for the stab wounds on Shelnut, Day said that she was a cutter in high school and had to have stabbed herself.
"She was in my sight the entire time," Day said from the witness stand. "If she did cut herself, it wasn't while she was with me."
He said Shelnut freaked out after crossing the threshold of the store and that she must have stabbed herself while she was inside.
In closing statements July 5, Assistant State Attorney Will Dennis shows jurors how the victim blocked Joshua Day's attempt to stab her in the neck. Day was found guilty of attempted first-degree murder and faces life in prison.
ASA Dennis questioned Day about the taped statement he gave to law enforcement, reminding him that everything he'd just said from the stand contradicted that statement.
In the interview, Day told the detective he wasn't in Lakeland and that he was on his way to Georgia, so he couldn't have been involved in the incident. "So it's fair to say that everything you said to (the detective) was a lie," Dennis said. Day agreed, stating that he was scared of going to jail and not being able to see his child. In closings, Dennis told jurors that Day's admission that he lied to the detective showed a consciousness of guilt.
"He changed his story," Dennis said, reminding jurors of what truly happened that day. "He found out when she got off work, followed her and stabbed four times. Would he have continued? Maybe. Thankfully she (Shelnut) thought fast on her feet and was able to get away."
"Consider the different statements the defendant made," Dennis said in closings. "He said to your face that he lied, so there's only one verdict: to be guilty as charged."
A hearing has been set for August 16, 2017 for sentencing.