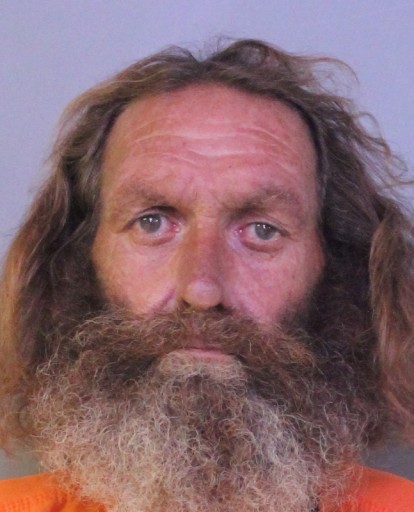 PCSO Press Release
Polk County Sheriff's detectives are investigating the death of a Polk County Jail
inmate that occurred on Monday evening, June 26, 2017, at Lake Wales Medical Center in Lake Wales.
At 10:01 p.m., jail medical staff took the vital signs for 55-year-old South County Jail inmate Phillip Gallion, who was being housed in the medical dorm on alcohol detox, after being arrested by Winter Haven Police for trespassing on Sunday, June 25th.
His vital signs were normal at that time. At 10:11 p.m. deputies responded to the medical dorm to get Gallion, who was set to be released on his own recognizance. When they arrived at his bed, he was unresponsive.
Jail medical staff and deputies immediately dialed 9-1-1 and began CPR. When EMS arrived
they took over CPR and transported Gallion to Lake Wales Medical Center. Gallion could not be revived by the hospital staff, and was declared deceased at the hospital.
Gallion (DOB 5/24/1962), has a last known address of 180 Central Avenue East in Winter Haven, but is believed
to be homeless. He has been in the Polk County Jail on 60 prior occasions, from 1999 to 2017. His criminal history includes 5 felonies, 55 misdemeanors, and 20 other. His previous charges include: possession of cocaine, possession of meth, possession of paraphernalia,
robbery, resisting arrest, open container, DUI, criminal mischief, purchase of rohypnol, 35 trespassing charges, 10 violations of municipal or county ordinance, 8 failure to appear charges, and 12 violation of probation charges.
An autopsy will be conducted on Wednesday, June 28th, to determine his cause and manner of death.
This is an ongoing death investigation. It is standard PCSO policy for four separate mandated, independent investigations to be conducted
when an inmate dies. The PCSO Administrative Investigations Section is conducting an internal review. The PCSO Bureau of Criminal Investigations is conducting the death investigation. The Polk County Medical Examiner will conduct the autopsy to determine the
manner and cause of death. All of the paperwork will be forwarded to the State Attorney's Office for their review.