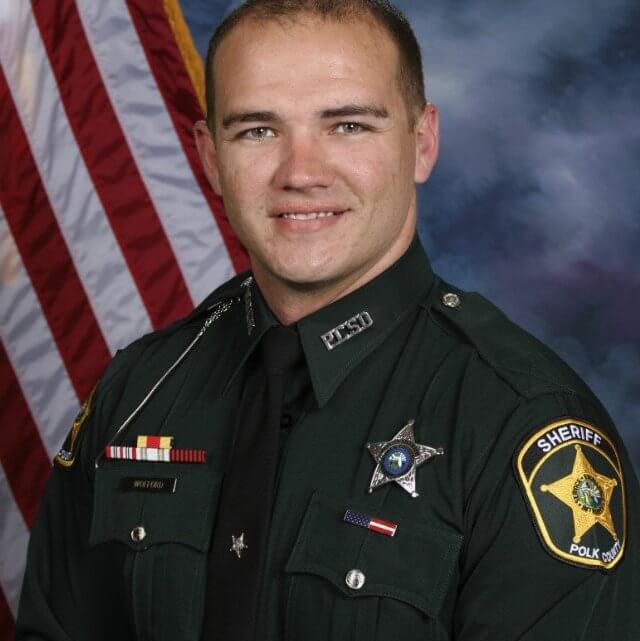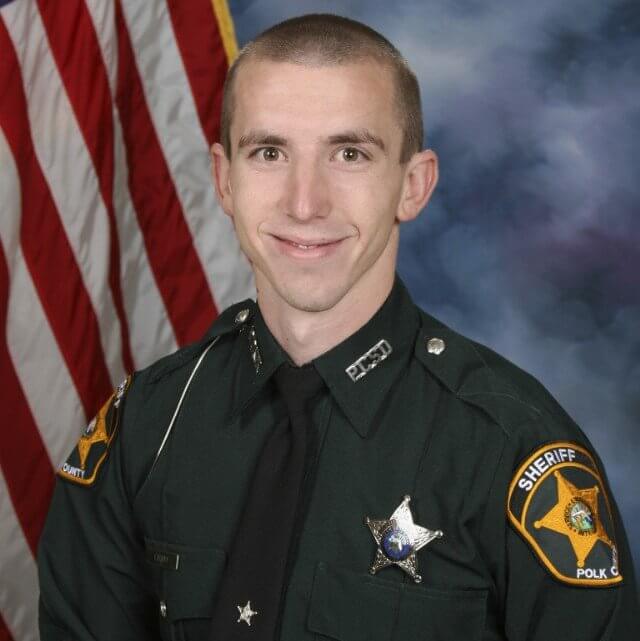 The Polk County Sheriff's Office is investigating a deputy-involved shooting in unincorporated Polk County near Lake Wales that occurred Monday, June 5, 2017. The suspect, 34-year-old Quentin Louis Case of Winter Haven is deceased. No deputies were injured.  This incident occurred after a deputy attempted a traffic stop.
Case had active Polk County warrants for violation of probation stemming from an aggravated assault with a deadly weapon charge and a possession of methamphetamine charge.  He also had an extensive criminal history including 15 prior arrests in Polk County.
Deputy Sheriff Clint Wofford was monitoring traffic on State Road 60 at around 6:30 p.m. on Monday evening when he recorded on digital radar a motorcyclist driving at 112 mph travelling east bound. Wofford activated his emergency lighting & conducted a U-turn & deactivated his emergency equipment. Wofford noticed the motorcycle slowing and he followed him. The motorcycle turned south onto Golden Bough Road and Wofford followed.
Deputy Sheriff Wofford activated his emergency lights and siren initiating a traffic stop as the suspect pulled to the east shoulder of Glen Saint Mary Road. The suspect drove off the roadway dropping the motorcycle in the soft sand.
Deputy Sheriff Wofford positioned his patrol vehicle near the suspect motorcycle and deactivated his siren.  Deputy Sheriff Wofford exited his patrol vehicle the suspect was moving to the rear of the patrol car.  The deputy observed the suspect lifted his shirt and retrieve a green and black handgun from his waistband.  The suspect then shot at Deputy Sheriff Wofford with the handgun as he (Case) moved to the rear of the patrol unit.  Deputy Sheriff Wofford returned fire causing the suspect to retreat into the orange grove.
Deputy Sheriff Wofford moved to a position of concealment at the intersection of Glen Saint Mary Road and Kimbrel Road.  Case then exited the wooded area and proceeded to the patrol car. The suspect again engaged Deputy Sheriff Wofford with small arms fire.  Case entered the driver seat of the patrol vehicle and attempted get it into gear. Deputy Sheriff Wofford continued to engage the suspect from the intersection of Glen Saint Mary Road and Kimbrel Road. Unable to get the patrol vehicle into gear the suspect returned to his motorcycle.  He attempted to flee on the motorcycle (south on Glen Saint Mary Road) losing control in the soft sand and dropping it again.  Deputy Sheriff Wofford ran back to his patrol car and retrieved his rifle from the truck of the vehicle. Deputy Sheriff Wofford provided with verbal commands to Case to show his hands, which Case did not comply.
The suspect remained on the ground near his motorcycle approximately 45 yards further south of the initial engagement.
Deputy Sheriff Coquyt arrived as a secondary backup deputy.  Deputy Sheriff Coquyt got out with his agency issued ballistic shield and Glock .40 caliber handgun.  The deputies observed a black object in the suspect's right hand as they approached from the cover of the ballistics shield.  The suspect continued to refuse to comply with verbal commands to produce his hand.  He would occasionally raise his right hand and then put it back down.  He never produced his left hand.
As Deputy Coquyt and Wofford approach they observed the suspect pick up a black handgun and begin to turn it toward them. Both deputies fired their weapons killing Case.
Deputies located a black and green Smith and Wesson Bodyguard .380 handgun on the ground next to case. The firearm had been fired until empty.  An empty six round magazine locked the slide to the rear.  A holster was observed in the front waist band of the decedent.
During the investigation detectives discovered Case fired between 4 and 7 rounds at which point his gun was empty.  A total of 42 .40 caliber rounds and 8 .223 rifle rounds were fired by Deputy Wofford. Deputy Coquyt fired two rounds from his .40 caliber handgun.
"The suspect was speeding over 100 MPH on a motorcycle on highway 60. He had two outstanding warrants-one of which was for a violent felony-and he had been arrested 15 times previously in Polk County. Our deputies protected themselves and shot and killed the suspect. Our message is clear – if you shoot at a Polk County deputy sheriff, prepare to be shot. I am thankful for the safety of our two deputies. We are grateful that nobody else was hurt or killed and we are saddened by the terrible choice made by the suspect." Grady Judd, Sheriff
Deputy Sheriff Clinton Wofford is 27-years-old and has been employed by PCSO for two years and 4 months. He was hired in January, 2015, as a detention deputy and became a deputy sheriff in January, 2016. Wofford transferred to the traffic unit on May 29, 2017.  Deputy Sheriff Clayton Coquyt is 25-years-old and has been employed for 2 years. He was hired as a patrol deputy in June 2015.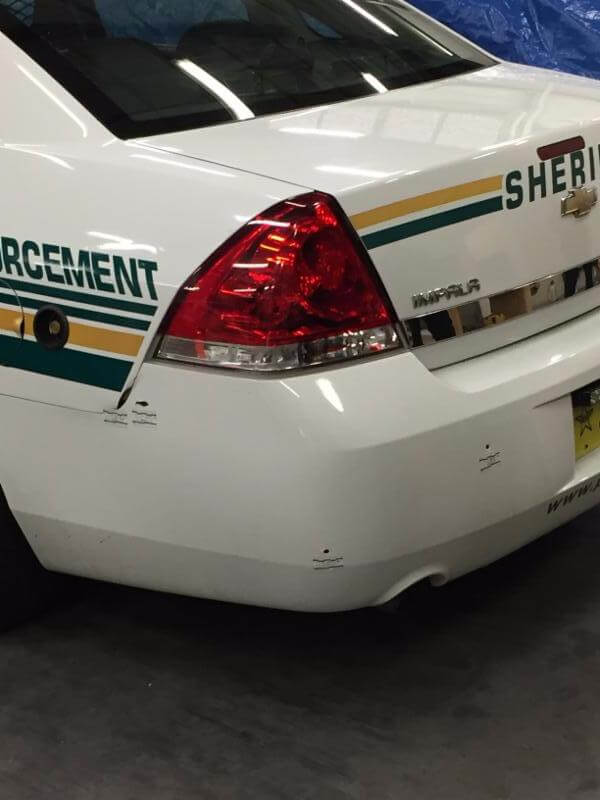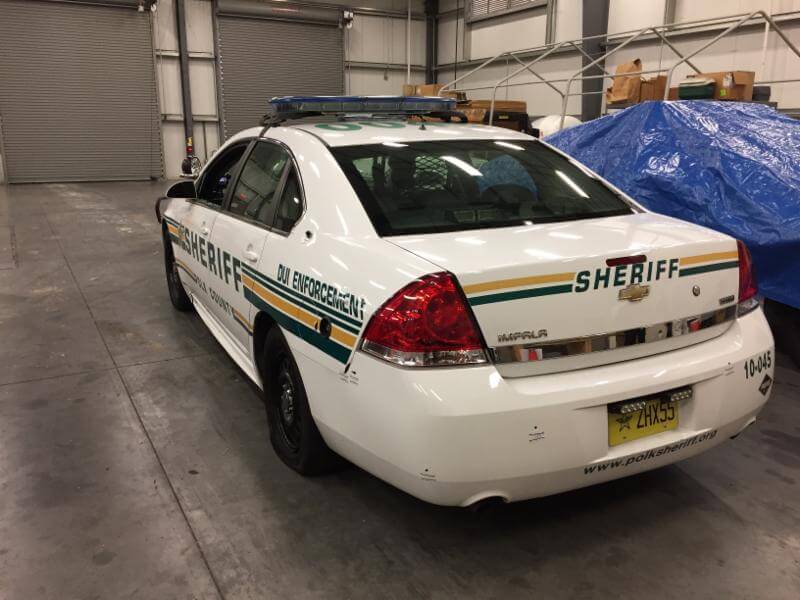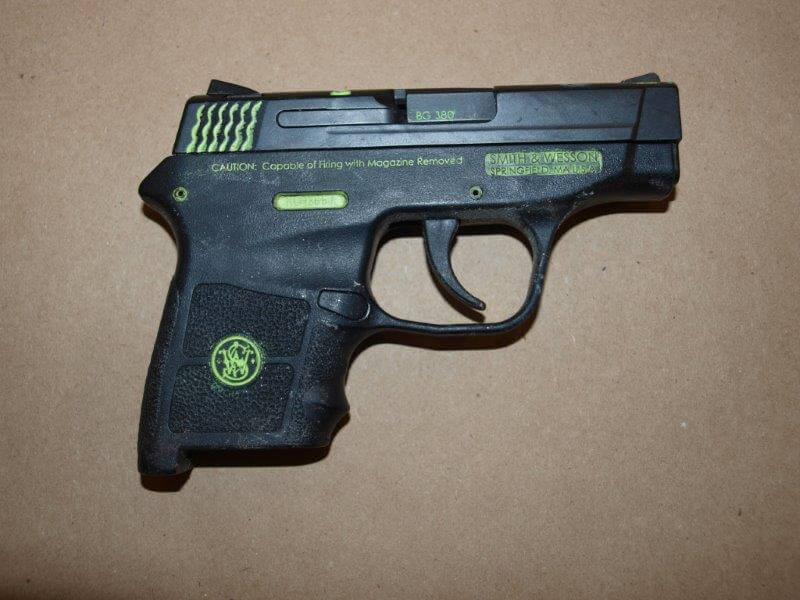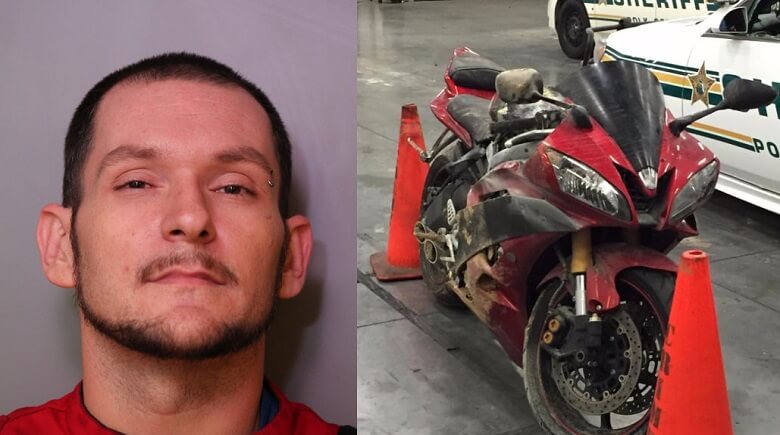 Case has an extensive criminal history to include 8 felony and 18 misdemeanor charges:
11/26/2016 – LHPD- Possession of meth, possession of drug paraphernalia,  possession of fire arm as a convicted felon, and possession of ammo as a convicted felon
02/12/2016 – BPD – domestic sexual battery with weapon, domestic violence aggravated assault, domestic violence assault to commit felony
05/26/2012 – PCSO – Failure to appear
05/13/2012 – PCSO – Domestic battery
01/31/2012 – PCSO – Knowingly DWLSR
12/30/2011 – PCSO- Carry concealed weapon
08/05/2011 – PCSO – Failure to Appear
06/18/2011 – PCSO – Possession of meth and possession of drug paraphernalia
03/06/2011 – PCSO – Failure to Appear
10/19/2010 – PCSO – Failure to Appear
04/22/2010 – PCSO – DWLSR
10/03/2005 – PCSO – DWLSR
02/21/2004 – LPD – DWLSR HTO (Habitual traffic offender)
01/18/2004 – FHP – Lakeland – DWLSR
01/11/2003 – BPD – DWLSR
11/06/2002 – PCSO – DWLSR
The 10th District Medical Examiner's Office is conducting an autopsy today.
Standard protocol for all deputy-involved shootings will include four independent investigations.  PCSO homicide unit will conduct a death investigation. Administrative Investigations will conduct an administrative inquiry. The State Attorney's Office will conduct a separate investigation. The 10th District Medical Examiner office will conduct an investigation to determine the cause and manner of death. Per agency protocol the members involved will be on administrative leave with pay during the initial phase of the investigation.