Remember: Lionfish Challenge 2017 starts tomorrow on Lionfish Removal and Awareness Day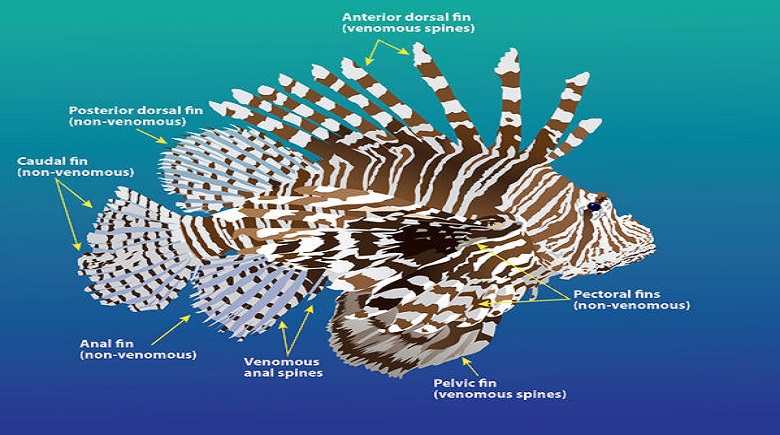 Attention all lionfish hunters: The 2017 Lionfish Challenge begins tomorrow, May 20, on Lionfish Removal and Awareness Day. Remember to register online at MyFWC.com/Lionfish or sign up in person at the Lionfish Removal and Awareness Day Festival at Plaza de Luna in Pensacola May 20-21.
The 2017 Lionfish Challenge rewards recreational and commercial lionfish harvesters for their removal efforts with prizes and incentives. Once registered, participants email photos of their first 25 qualifying lionfish (or electronic trip tickets totaling at least 25 pounds sold for commercial harvesters) to [email protected]. Be sure to include the harvester name, the date harvested and your signature in the photo (written on a piece of paper next to the fish for example). Recreational category participants must submit any lionfish harvested in excess of the initial 25 to a Florida Fish and Wildlife Conservation Commission (FWC)-approved checkpoint (list of locations available at MyFWC.com/Lionfish by clicking on "Lionfish Challenge") or FWC-sponsored lionfish tournament (FWC staff must be present to verify). Commercial participants can continue to submit trip tickets via email. All participants who have an active Saltwater Products License and have commercial lionfish sales within the past year will automatically be placed in the commercial category.
Rewards for recreational and commercial participants include:
A commemorative coin to validate membership.
An event T-shirt.
Lionfish Hall of Fame recognition on the MyFWC.com website.
If qualified before July 26, the opportunity to take an additional spiny lobster per day during the 2017 sport season (July 26-27). Participants must have commemorative coin as proof of participation.
Participants may also qualify for additional prizes such as a reusable lionfish sting heat pack, customized neck gaiter, customized tumbler, and pole spear with grip kit.
The recreational and commercial harvesters who check in the most lionfish will be crowned Florida's Lionfish King or Queen and Florida's Commercial Champion, and both will be recognized at the 2017 Lionfish Safari Sept. 10 in St. Petersburg.
Once you've registered, don't forget to join the FWC in celebrating the third annual Lionfish Removal and Awareness Day (Saturday, May 20) by attending one of six statewide festivals and tournaments.
Lionfish Removal and Awareness Day (the first Saturday after Mother's Day each year) raises awareness about lionfish; a nonnative, invasive species that has a potential negative impact on native species and habitat.
Pensacola Lionfish Removal and Awareness Day Festival and Tournament
The third annual Lionfish Removal and Awareness Day Festival will be from 10 a.m. to 5 p.m. May 20-21 at Plaza de Luna, 900 S. Palafox St., Pensacola.
This event will include celebrity chef and fillet demonstrations, lionfish tastings, family-friendly games and activities, and more than 40 art, diving and conservation vendors.
To participate in the tournament hosted by the Gulf Coast Lionfish Coalition, visit the Lionfish World Championship webpage at LionfishWorldChampionship.com.
Check out the booths of our many sponsors including Jimmy Buffett's Margaritaville, Whole Foods Market, iHeartMedia, Coast Watch Alliance, Visit Pensacola, Escambia County Division of Marine Resources, Florida Sea Grant, the city of Pensacola, Navarre Beach Marine Science Station, tournament host Gulf Coast Lionfish Coalition, Guy Harvey Magazine, SHELLArt, Dive Rite, ZooKeeper and Dive Pros.
Statewide lionfish events
Can't make the Pensacola festival and tournament? Find an event near you by scrolling over "Event Info" at the top of ReefRangers.com and clicking on "Statewide Events."
Lion Tamer Tournament – Panama City Beach.
Destin Lionfish Tournament – Destin.
Sebastian Lionfish Fest – Sebastian.
REEF Lionfish Workshop and Collection – Big Pine Key.
Northeast Florida Lionfish Blast – Jacksonville.
FSDA Lionfish Calcutta –St. Petersburg.
FWC Exotic Pet Amnesty Day – Sanford – May 6.
Look for event updates at MyFWC.com/Lionfish by clicking on "Lionfish Derbies and Events."
Questions?
Contact the FWC Division of Marine Fisheries Management at 850-487-0554. For more on FWC's Pet Amnesty Day, or if you have an exotic pet and need help finding it a new home, visit MyFWC.com/WildlifeHabitats and click on "Nonnative Species" and "Exotic Pet Amnesty Program."