UPDATE TO TRAFFIC CRASH IN BARTOW: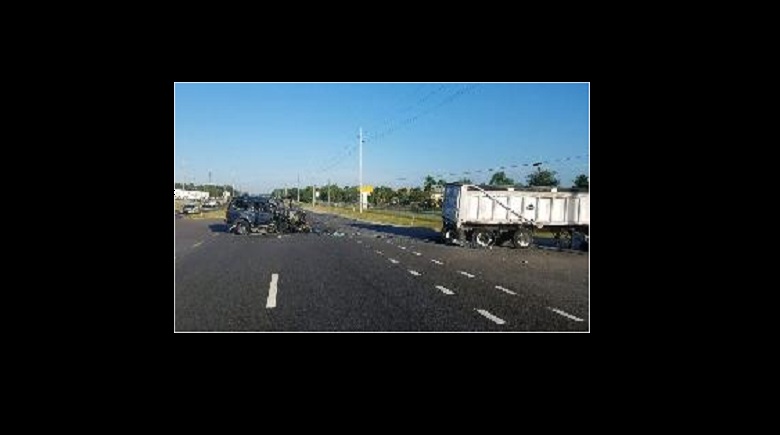 The PCSO Traffic Unit is investigating a two-vehicle crash in Bartow this morning, involving an SUV and a semi, that resulted in one fatality (to the SUV driver).
Preliminary information so far is as follows:
Around 5:30 a.m. on Thursday, May 18, 2017, a blue 2002 Ford Expedition was heading westbound on SR 60 West near the 2500 block in Bartow, while a 2000 Mack truck pulling a trailer was heading eastbound, and turning left into the Cedar Trail Landfill. The rear portion of the trailer was still in the westbound lane as the SUV approached, and the SUV struck it, critically injuring the driver and sole occupant, 49-year-old Dennett Blue, Jr. (male), of Bartow. He was trauma alerted to Bartow Regional Medical Center, where he succumbed to his injuries and was pronounced deceased.
The semi driver, 68-year-old Ariel Soto (male) of Tampa, was not injured.
Tow trucks are en-route and the roadway should be clear in approximately one hour. There is one lane each eastbound and westbound clear in the area at this time. The investigation is ongoing.