Success has always been in the cards for Theresa Pickard.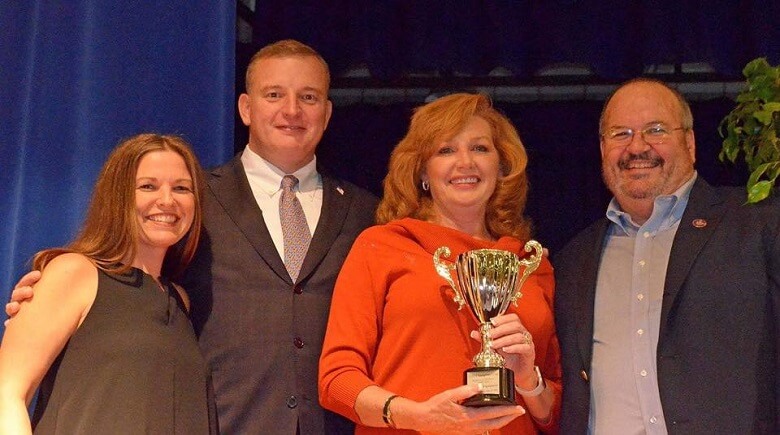 As the owner of Pyramid Fasteners in Bartow, Theresa's rise to the top of the company seemed to be a part of her predetermined destiny.
As a young girl in high school, Theresa joined the fledgling company in 1979, two years after it was started by a husband and wife ownership team. The company provided all kinds of bolts, nuts and threaded fasteners to almost any industry you could name.
As one of four employees, Theresa would keep track of inventory, handle the mail and take orders over the phone as her part-time job in high school.
She continued working at the company while also attending college. When she wasn't studying, she was expanding her knowledge of fasteners and distribution and taking on more and more responsibility at work. When graduation came, the owners asked her to stay on and run Pyramid Fasteners.
Years passed and in 1988 with a growing staff of 8, the couple who started Pyramid Fasteners decided to sell and quickly found a buyer named Bill Diehl from Michigan. Bill wanted to relocate to Florida and needed something to keep busy until retirement.  Bill agreed to buy Pyramid Fasteners on one condition; that Theresa would stay and run the business. If she agreed and stayed with the company, Bill would eventually sell the company to her when he retired.
A decade later Theresa Pickard took over the helm of Pyramid Fasteners, guiding it forward in production and distribution to become the award-winning company it is today. Last year, Pyramid was recognized for their excellent service by the Greater Bartow Chamber of Commerce with the 2016 Business and Industry Champions Cup Award for Business to Business  (B2B) Business of the Year.
The Champions Cup awards recognizes and honors businesses/organizations that have championed exemplary best practices and have had a positive influence on the economic well being of the Bartow area business community.
Through the years, Pyramid has grown to 15 employees with over 3500 items in inventory housed in a 20,000 square foot warehouse in Bartow. They deliver 95% of their orders on their own trucks, 7 days a week, 24 hours a day.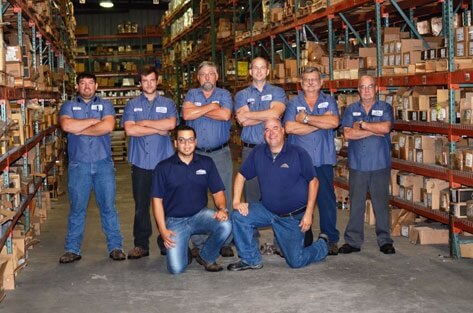 Need it now???
You can normally pick it up yourself in less than an hour of placing your order.
They have our own machine shop in house to make custom studs, sag rods and special threaded fasteners so that Pyramid can offer exactly what their customers need.
"We treat our customers the way we want to be treated, like family" says Theresa
"I have a great group of people working here with me, two of them have been here over 20 years, and several over 10 years. My children grew up here; I would weigh them on the bolt scale when they were little".
So what does the future hold for Theresa and Pyramid Fasteners??
" My retirement plan is a long one" says Theresa " Three years ago I started selling 48% of the company to my son, Brandon (24%) and (my) god-son Travis Skipper (24%)".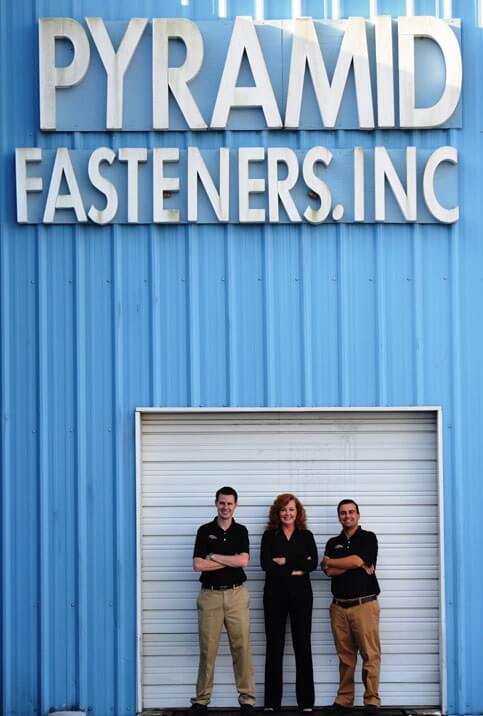 Both currently work at Pyramid and are proudly pushing the family business towards even greater success.
And the tradition continues!