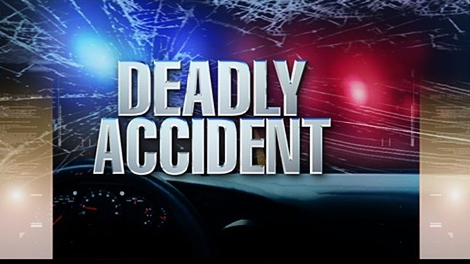 On the evening of April 29th, the PCSO Emergency Communications Center (ECC) received a 911 regarding a vehicle versus motorcycle crash on Keystone Road, Auburndale. Bystanders on scene were conducting CPR on the motorcycle driver at that time. Fire and Medic Units arrived on scene and determined the motorcycle driver had life threatening injuries. He was transported to Lakeland Regional Health as a trauma alert. The vehicle occupants were not injured and remained on scene.
Keystone Road is a two lane road that travels through citrus groves and some residential areas. It has a 30 mph speed limit and intermittent lighting. 
Physical evidence and witnesses indicate that a 2012 Green and Black Kawasaki sport motorcycle being operated by Torres, was eastbound on Keystone Road at a high rate of speed. The bike was travelling very fast and speeding eastbound on Keystone Road, while a 2013 Red Lincoln MKX was attempting to make a turn from westbound Keystone Road onto southbound Kimberle Court. The Lincoln driver stated the motorcycle came out of nowhere and struck his vehicle in the right front tire area. Torres was ejected from the motorcycle and came to rest on the asphalt.
Torres was wearing a helmet at the time of the crash.
Torres was unable to be identified for a significant amount of time. It then took a significant amount of time for deputies to locate and notify next of kin. It was also learned that the motorcycle was reported stolen on 02/18/2017, to the Bartow Police, with no suspect information.
The tag attached to the motorcycle did not belong on it. The driver had a suspended license. Upon arriving at the hospital, a baggie of methamphetamine was located in Torres' pocket.
Excessive speed was definitely a factor on the part of Torres. Impairment may be a factor also. Keystone Road was closed for approximately 4 hours during the investigation. The autopsy revealed that he suffered a broken neck, lacerated liver, and other internal injuries. Cause of death is listed a blunt force trauma, pending toxicology.
Further investigation has revealed that Torres was involved in another motorcycle crash in November 2016. He was charged with DWLSR (Habitual) as a result of that crash. He also suffered a broken neck and was in a HALO device until a short time ago.