Thanks to Social Media Couple Identified In Walmart Theft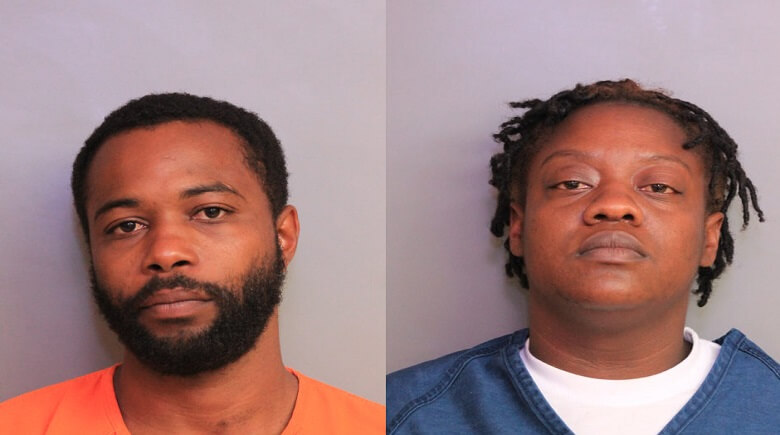 On 4-13-17, the Winter Haven Police Department started receiving tips shortly after a video was posted on Facebook and sent to local media showing a couple making their way around a Walmart associate attempting to request to see a receipt for items in the shopping cart.
Twenty-nine year-old Elaina West (DOB 1-17-88, 271 Ave A, Lake Wales FL) was identified as the female in the footage. Additionally, West started commenting on the police Facebook post stating that she would turn herself in. At approximately 9 p.m., West contacted the detective on the case and turned herself in. Her husband, 30 year-old Patrick West was identified as the male in the video. An excerpt from the affidavit is below:
"The Walmart video was placed on the Winter Haven Police Department social media website and a tip, which led to the identification of the Defendant was generated as a result of the post. The Defendant also replied to the post that she would turn herself in. Post Miranda Warning Rights read to the Defendant, Defendant admitted to being with the Co-Defendant when shown still photos of them on this incident. Defendant advised that she and Co-Defendant stole the items to support their drug habit."
Elaina West was booked into the Polk County Jail for Grand Theft (F3). Patrick, who was already in the Polk County Jail for an arrest on 4-13-17 for charges of Possession of Cocaine, Criminal Mischief, Possession of Drug Paraphernalia and Domestic Battery Prior Conviction, was also charged with Grand Theft (F3).
** ORIGINAL RELEASE **
On April 7, 2017 at 10:15 a.m., a male and female enter Walmart (7450 Cypress Gardens Blvd.) in Winter Haven and head to the housewares area. They choose numerous items and then go to choose a pool.
With a buggy full, they head out to the Garden Center proceeding directly out of the doors without any attempt to pay. The associate in the area asks to see a receipt. The male appears to say the female has the receipt as she blows through the door and turns waving the associate off. The male then continues pushing the cart with the associate directly in front of him and then just walks out.
Anyone with information on the identity of either of these two is asked to call Heartland Crime Stoppers at 1-800-226-TIPS (8477). Callers can remain anonymous and could be eligible for a CASH reward.