Latest Citrus Label Tour Sign To Be Dedicated Thursday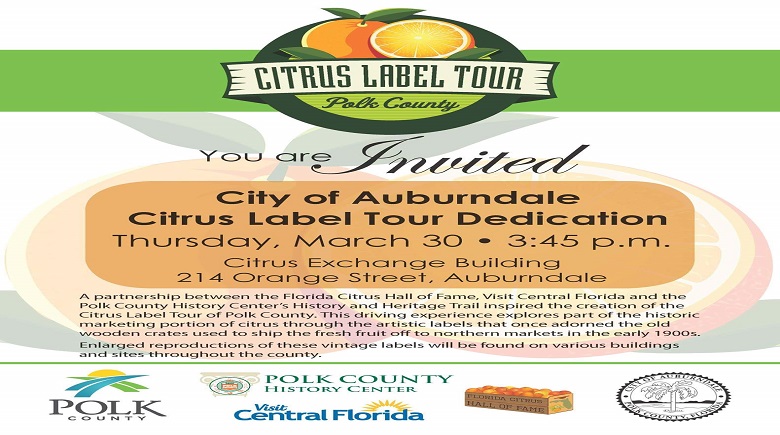 AUBURNDALE – The public is invited to attend the City of Auburndale Citrus Label Tour sign dedication this Thursday, March 30.
Large reproductions of classic citrus crate labels are being placed across Polk County, as part of a partnership between the Florida Citrus Hall of Fame, Visit Central Florida and the Polk County History Center's History and Heritage Trail.
The first sign for the new Citrus Label Tour was placed at the Polk County History Center last year.
This driving experience explores part of the historic marketing portion of citrus through the artistic labels that once adorned the wooden crates used to ship the fresh fruit off to northern markets in the early 1900s.
The free event begins at 3:45 p.m. at the Citrus Exchange Building, 214 Orange St.