Bartow Officer Placed on Leave, To Be Investigated for Calling Obama "Gorilla" In Online Post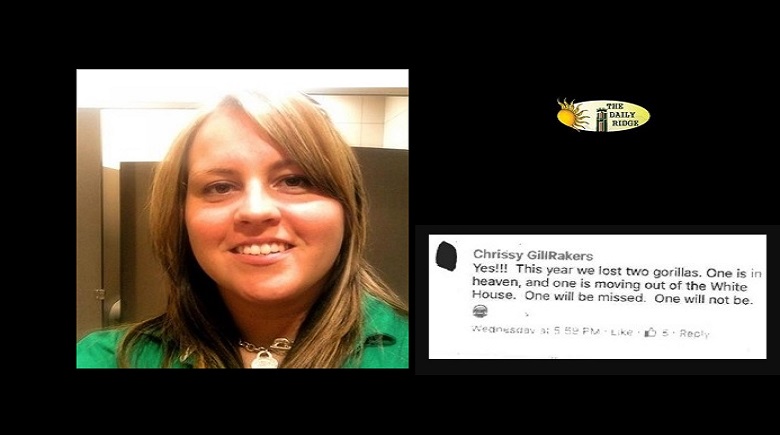 BARTOW – A Police officer is on paid leave and has been removed as a future witness by the state attorney in response to her post on Facebook last November referring to Pres. Obama as a "gorilla."
Protests this past week outside of the Bartow Police Department's offices highlighted the post, in which officer Christina Arribas stated, ""Yes!!! This year we lost two gorillas. One is in heaven, and one is moving out of the White House. One will be missed. One will not be."
The post was made on her personal Facebook page, in which she goes by the name "Chrissy GillRakers." The page could not be found during a Facebook search today.
Protesters reportedly called for her to be fired. They also called for Police Chief Joe Hall to be fired for not taking action against her.
On Friday, State Attorney Brian Haas removed Arribas as a witness in court in any cases that will come before his 10th Judicial Circuit's office in the future. Experts have said removal as a witness often can mark the end of an officer's career.
"As far as here in Polk County and Highlands County and Hardee County, she won't be a witness in our cases," he said during a press conference.
The statement received a quick response from the Bartow Police Department, in which they announced that she has been put on paid leave, pending a disciplinary hearing.
"In response to the letter received from the State Attorney's Office regarding Officer Christina Arribas, Chief Joe Hall has placed Officer Arribas on Administrative Leave, with pay, and a notice of pre-disciplinary action is forthcoming."
The statement said the department would make no further comments about the case, since it's under investigation.