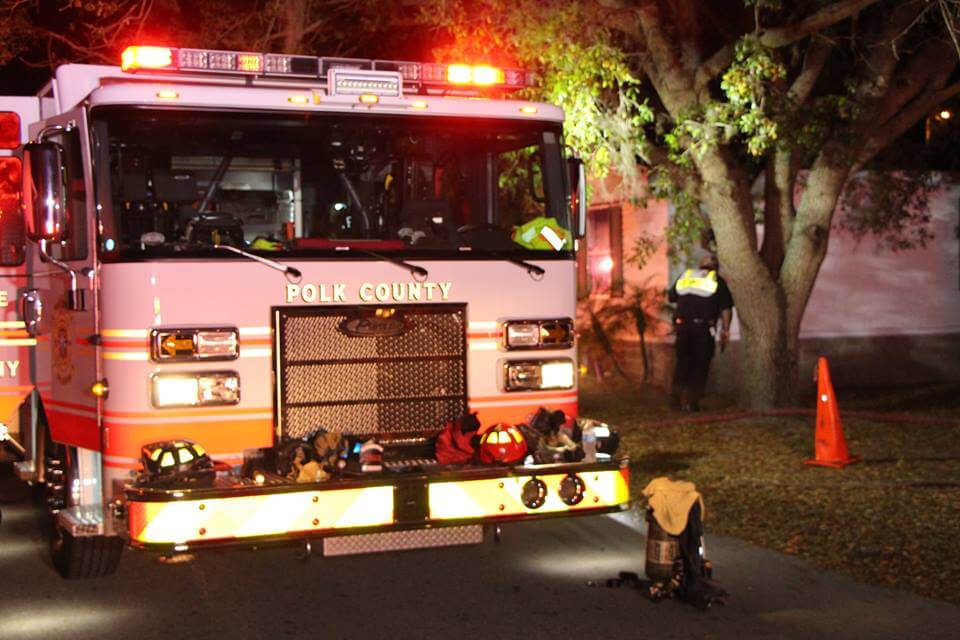 Mulberry, Florida – A man firefighters found inside a burning home in Spring Hill Estates of Mulberry has died. Polk County Fire Rescue was dispatched around 12:40 a.m. Sunday, March 5, to 92 Windsor Lane. When firefighters arrived, a woman was standing outside spraying water from a garden hose at the flames.
Firefighters searched the home and pulled an unconscious man from the structure. Life-saving measures were carried out while the victim was taken to South Florida Baptist Hospital in Plant City. He was pronounced dead at the hospital at 1:44 a.m.
The Bureau of Fire and Arson Investigations is looking into the cause of the fire and the Polk County Sheriff's Office is carrying out the death investigation.