PCSO Deputies File Additional Stolen Valor Charge Against Inmate Who Was Arrested Last Month After Second Victim Comes Forward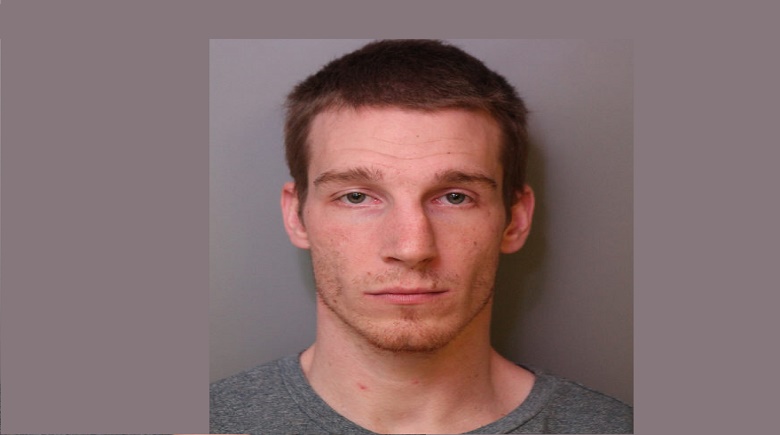 On Friday, February 17, 2017, PCSO deputies filed additional charges of Soliciting Funds/Misrepresenting Military Service (F-3), and Tampering With A Witness, against Polk County Jail inmate Kyle Barwan after a second victim came forward.
Barwan was originally arrested on January 25, 2017, in Hillsborough County on a PCSO warrant, and was later transferred to the Polk County Jail, where he has remained since that time. After seeing news reports about Barwan's arrest and learning that he was in jail, another female victim came forward. 
If anyone else believes they have been victimized by Kyle Barwan, they are encouraged to contact PCSO at 863-298-6200. With his two additional charges, he remains in the Polk County Jail in lieu of $7,000 bond ($5,000 for the first count of Soliciting Funds, and $1,000 each additional count filed on Friday). 
The following is an excerpt from his most recent affidavit, and is self-explanatory:
Sometime during late September 2016, the female victim met the suspect, Kyle Barwan, on an online social networking site known as Plenty of Fish. The two online chatted and then met in person on a date. Barwan told the victim that he was in the United States Army Special Forces as a Green Beret. Barwan told her that he had just been promoted to the rank of Captain. She noticed that Barwan was wearing a "special forces hat with a flag on it." Barwan told her that he had a military identification card but he did not show her one. Barwan went on to say that he also works for the CIA as a paid mercenary and that he had several "hits" in the Lakeland area. Barwan told the victim that he had been deployed to Afghanistan and Germany and he spoke other languages. The victim stated she was 100 percent convinced that Barwan was an actual military officer.
Barwan began asking the victim for money to help pay his phone bill, rent, and for food. She stated she gave Barwan approximately $150-$200 to help him out, still under the impression that he was a military officer. Barwan then asked for $60 to buy an online Microsoft program that he needed for his assignment in the military. The victim took Barwan to the GameStop in Lakeland and gave him $60 for the online program to help him with his duties in the military.
The victim stopped talking to Barwan near the end of October 2016 as she felt he was lying to her. Barwan continued to call and text her, which she ignored. One day, Barwan sent the victim a text message stating; "Fine don't want to answer than I'm going to your house" followed by another message that read, "See you there." The victim replied to Barwan's text "Stay the [expletive] away from my house." Barwan then replied with a winking face emoji and "You'll do what? Call the police ha lol good luck with that you'll find out that im way too connected" followed by another message stating "See you soon."
The victim told deputies she wanted to contact Law Enforcement because she was scared of Barwan's intimidation.  She stated because Barwan stated he was "connected" it placed her in fear of retaliation. She contacted Law Enforcement on 02/15/2017 after learning that Barwan was in jail.
Deputies obtained Barwan's Report of Separation and Record of Service from the Army National Guard of Kentucky. Barwan enlisted in the Army National Guard of Kentucky on 03/20/2007 and was discharged on 01/22/2008 at the rank of Private 2nd Class, which is the first promotion most enlisted Soldiers can earn after completing basic combat training. Barwan was discharged for failure to meet medical procurement standards and his character of service is listed as "uncharacterized." An uncharacterized discharge from the military is an entry-level separation issued when the enlisted person has fewer than 180 days of service. Deputies completed a Request Pertaining to Military Records, SF180, and sent it to the National Personnel Records Center. Deputies received a response stating no other Military records were located. These records prove that Barwan is no longer affiliated with the Army/Army National Guard, is not an Officer, was never deployed, and was never injured in the line of duty.
Barwan violated F.S.S. 817.312 by misrepresenting himself as a member of the United States Army while soliciting and obtaining charitable contributions from the victim. PCSO previously arrested Barwan on 01/25/2017 for the same charge with a different victim.
Barwan violated F.S.S. 914.22(E) by knowingly intimating the victim in an effort to hinder her from contacting Law Enforcement. 
ORIGINAL NEWS RELEASE SENT ON 01-26-2017: On Wednesday, January 25, 2017, PCSO deputies obtained an arrest warrant for 27-year-old Kyle Christopher Barwan of Glen Road in Lakeland for Soliciting Funds/Misrepresenting Military Service (F-3). 
FSS 817.312 – Unlawful use of uniforms, medals, or insignia.– (1) A person may not misrepresent himself or herself as a member or veteran of the military or wear the uniform of or any medal or insignia authorized for use by members or veterans of the military which he or she is not authorized to wear while soliciting for charitable contributions or for the purpose of material gain.
In December 2016, PCSO received a tip from someone who read
a blog
about Barwan impersonating military officers. During the investigation, deputies learned Barwan has previously been arrested and charged federally for impersonating an officer in the military, in two different states (Kentucky and Illinois). Barwan befriended a Polk County woman online, and told her many lies about his military service while also soliciting money from her "to benefit one of his fellow soldiers who was injured in the war."
Barwan was taken into custody in Plant City on January 25th, and booked into the Hillsborough County Jail on the Polk County warrant. He will be transferred to the Polk County Jail at a later time.
"Lying about being in the military to steal money from someone is not only egregious, it's against the law. It's also a slap in the face to all the fine men and women across the nation who have served in our country's military with honor. Kyle Barwan is a disgrace." – Grady Judd, Sheriff