Guns Galore gun store burglarized again, at least 46 handguns stolen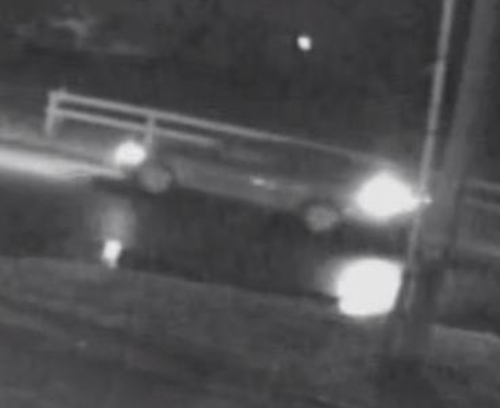 Early Sunday morning, at approximately 4:00 a.m. on January 29 Polk County Sheriff's deputies responded to a burglar alarm indicating glass breakage at Guns Galore, 2440 U.S. Highway 92 East in Lakeland.  Deputies arrived within three minutes and discovered the front door lock was broken and the glass gun cases within the business were broken.  No suspects were located inside the business and no suspects were located following a canine track attempt. Guns Galore has no video surveillance.
At least 46 handguns were stolen from the glass display cases near the front door of the business.  Deputies canvassed surrounding businesses for video cameras and requested other business representatives to respond to try and recover possible footage of suspected persons or vehicles.  Surrounding districts and counties were notified of the burglary and theft.
"First and foremost, there are at least two dangerous suspects out there who stole nearly 50 handguns and will now use them and traffic them to a bunch of likely violent thugs and criminals who will in turn use these guns to prey on the innocent public to rob, intimidate, hurt, and possibly kill. If anyone saw something, or if you hear something about this crime, please call us or call Heartland Crime Stoppers. We want to find and arrest those responsible for this crime, and we want to recover as many of these guns as possible. Second, retail gun dealers have a moral and ethical obligation to safely secure their firearms inventory from theft. Guns Galore was burglarized before. They broke in with relative ease, as they did again this weekend. Is it too much to ask, Guns Galore, to harden your store and make it a little more difficult for your firearms to be stolen and transferred to the criminal marketplace? We know that determined thieves are capable of going to extraordinary length
s to separate hard working people from their hard earned propertyand the fundamental responsibility of this theft (and others) lies with the thieves who committed the crime. But there must be a special public safety obligation on the part of gun store owners to harden gun stores from theft."  Grady Judd
The Bureau of Alcohol, Tobacco, Firearms & Explosives responded to the scene to assist with the investigation and conduct their own full inventory audit of Guns Galore.
Surveillance video from a neighboring business shows a light colored sedan turn onto Peachtree Street and park behind the incident location, where two suspects are seen running to the vehicle and fleeing the area westbound from the incident location. Other video from other businesses in the area also show two suspects dressed in dark pants and dark jackets carrying bags and tools.
Guns Galore was the victim of a business burglary on 12/24/16, where 12 firearms were stolen. The business owner had not installed or implemented any additional security measures after the last business burglary in December 2016.
ANYONE WITH INFORMATION ABOUT THIS BURGLARY WHO WANTS TO REMAIN ANONYMOUS AND BE ELIGIBLE FOR A CASH REWARD IS ASKED TO CALL HEARTLAND CRIME STOPPERS AT 1-800-226-TIPS or LOG ONTO www.P3tips.com to submit your tip via the web. For a secure and password protected mobile app for your smart device, go to the app store and download the free "P3tips" mobile app. No caller ID, no recorded lines, no tracking cookies, no saved IP addresses. ANONYMITY IS GUARANTEED!