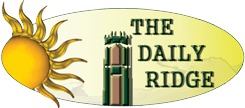 Haines City, Florida – On 2/20/17 at approximately 10:30pm, a crash involving four vehicles occurred on Highway 27 near Holly Hill Road in Haines City. A 2000 Ford Mustang, driven by Marcos Samoyoa 26, was traveling southbound on Highway 27 at a high rate of speed.
The Mustang struck the rear bumper of another vehicle vehicle two, causing that vehicle to cross into the northbound traffic lanes. Vehicle two then struck a third vehicle that was traveling northbound. A fourth vehicle then swerved to avoid a collision and veered off the road striking a tree.
The driver and front passenger of the Ford Mustang were airlifted to Lakeland Regional Medical Center. The driver of vehicle two refused medical treatment. The driver and three occupants of vehicle three were transported to the Heart of Florida Hospital with minor injuries. The driver of vehicle four was also transported to the Heart of Florida hospital with minor injuries.
This crash is still under investigation. Details regarding the other 3 vehicle's involved in the crash, the medical condition of Samoyoa & his passenger were not availble at this time.