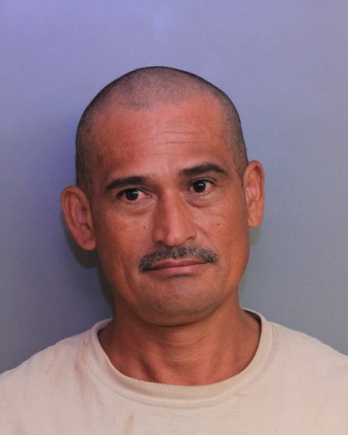 Winter Haven, Florida – According to an arrest affidavit by the Polk County Sheriff's Office a fight between roommates became ultra violent. On 11/06/2016 the victim, Sergio Diaz, invited a friend, Ana Peachey, to his residence for dinner, 135 Akron Ave., Winter Haven. According to reports Diaz's roommate, David Flores, entered the residence and became enraged. After a verbal argument Flores allegedly started to strike Diaz multiple times with a metal pipe. The blows allegedly caused gashing on the scalp, face, back and arms of Diaz. Flores then allegedly produced a knife and attempted to stab Diaz. Diaz allegedly tried to defend himself with a mop handle and then grabbed the knife blade with his bare hands. According to deputies cuts on Diaz hands support his claim.
During an interview with Flores he advised that Diaz pulled a gun on him and he knocked the gun from his hands and was defending himself. A signed consent to search the residence was obtained. A searched of the residence found a gun under a dresser in a locked bedroom. The gun was not loaded. Flores had no explanation as to how the gun would have ended up in a locked bedroom under a dresser. Also if Diaz would have stashed the gun in that location, how would he have been able to do so without getting blood anywhere on the gun, floor or door of the bedroom. No blood was found in the bedroom and Diaz was bleeding profusely from multiple gash wounds.
According to reports Ana Peachey fled the residence as the two men started to argue and fight. She did not see exactly what transpired.
Flores was arrested for 2nd Degree Murder and bail was set at $100,000.00