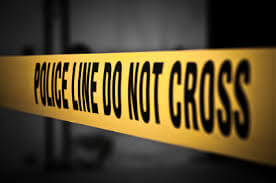 Bartow, Florida – According to the Florida Highway Patrol an accident has occurred this morning on S.R.60 & just West of 80 Foot Road.  The accident actually occurred at 5:50am, but the FHP wasn't called to handle until 6:18am (this is a correction to the earlier report that said the accident occurred at 6:18am). The FHP advises that a 29 year old Tampa man was killed in the accident. The man has been identification as JHOAN M. IDARRAGA MUNOZ.
According to the FHP  the victim, in a 2009 Nissan 4 Door,  was traveling  westbound on SR-60 in the inside lane at a high rate of speed. A 2010 Frieghtliner semi-tractor trailer  was traveling eastbound on SR-60 in the outside lane. The victim appears to have lost control of the Nissan which entered the median, rotated, continued into the eastbound lanes and collided with semi-tractor trailer. Both vehicles came to final rest on the eastbound shoulder. the victim sustained fatal injuries and expired at the scene of the crash.
The crash is still under investigation.