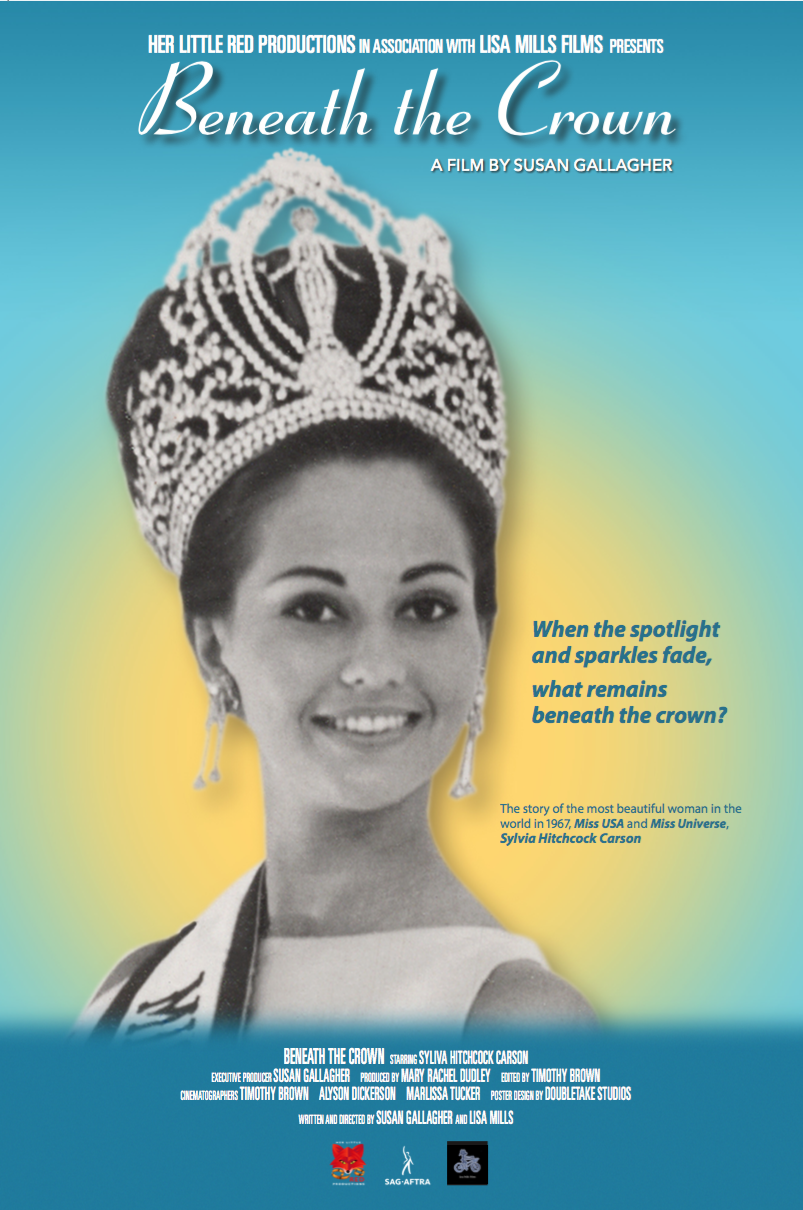 Lake Wales, Florida – Her Little Red Productions, a Lake Wales Film Production Company, has announced the world premiere of the documentary Beneath the Crown at the 2016 Charlotte Film Festival.
In 1967, Sylvia Hitchcock won Miss Alabama in a borrowed bridesmaid's dress. Less than a year later, this athlete and artist was crowned the most beautiful woman in the world, but when the spotlight and sparkles fade, what remains beneath the crown? BTC stars Lake Wales' resident Sylvia Hitchcock Carson. (Sylvia was a Lake Wales' resident until her passing.)
Co-director/narrator: Susan Gallagher; SAG actor, resident of Babson Park, FL
Co-director: Dr. Lisa Mills; University of Central Florida, Emmy Award winner
Executive Producer: Susan Gallagher
Producer: Mary Rachel Dudley
Her Little Red Productions is a Florida based production company with an emphasis on female filmmakers. In a field dominated by men, they are pleased to support women in film. Founder and CEO Susan Gallagher has been a successful SAG Union actress for 30 years.
In 2006, the Charlotte Film Festival was created to give established and emerging filmmakers a weekend festival to showcase their works for industry peers and avid enthusiasts of independent film. The Festival has grown to include state of the art venues attracting filmmakers from around the world.
Beneath the Crown premieres Saturday October 1st, 12:15 pm, shorts block #2: Ayrsley Grand Cinemas, 9110 Kings Parade Boulevard, Charlotte, NC 28273
The production company is working on plans to have a local Polk County release of the documentary in the future.
For more information about Her Little Red Productions you can go to WWW.HERLITTLEREDPRODS.COM