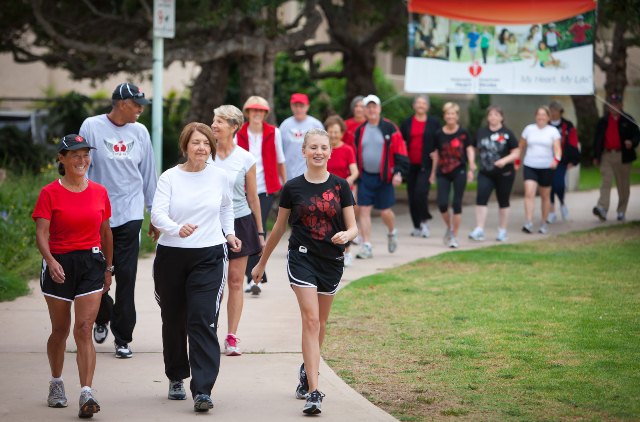 The Polk County Heart Walk kicks off this Saturday in Bartow.
Participants attend the Polk County Heart Walk to create hope, inspire change and celebrate the lifesaving work of the American Heart Association.
Each year, 1.2 million Americans will suffer a coronary attack and 700,000 will have a stroke. In Central Florida, over 3,700 deaths occur a year due to a cardiovascular issue, and over 43,500 statewide. By adopting a lifestyle of physical activity, individuals can reduce their healthcare costs, increase their productivity and improve their overall quality of life and longevity.
The event will also feature free hands-on CPR demonstrations for all participants who want to learn the lifesaving skill.
Combining fitness and philanthropy, this annual walk brings together over 100 local corporate sponsors, walk teams, individual walkers, survivors of heart disease and stroke and lifestyle change heroes who are all taking steps toward a healthier lifestyle while raising funds to combat heart disease and stroke, the No.1 and No.5 leading killers, respectively, of American men and women.
Location:
Mosaic Park
2250 S Floral Ave
Bartow, FL 33830
Date/Time Information:
Saturday, October 1, 2016
Festivities start at 7:30 a.m., the walk kicks off at 8:30 a.m.
Fees/Admission:
The event is free and open to the public. Teams can register in advance at PolkHeartWalk.org.