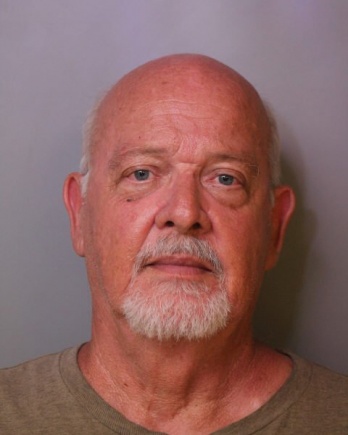 Bartow, Florida – According to reports an incident involving Peter Dumais, of Bartow, occurred at The Good Life RV Resort on August 2, 2016 at around 6:30pm. Dumais went to the community pool at The Good Life RV Resort and started a conversation with an underage girl (10 yrs. old) and another witness that he had previously met. Dumais allegedly acknowledged that hadn't seen the girl in a longtime and said "This is not the (xxxxx) that I know". He proceeded to kiss the victim on the forehead and hug the victim. Dumais then proceeded to play with the victim in the pool by picking her up and throwing her in the water. After a while the victim noticed that Dumais allegedly started to pick her up with both hands on her buttocks. Then used his hands to open her legs and pull her to him to swing her back and forth with her groin near his groin. According to the victim and a witness it appeared that alcohol was on Dumais's breath. At this point the victim and witness became to feel uncomfortable and left the pool.
The victim and the witness then allegedly go to use the public showers just outside the park's pool. While the victim and witness were showering they heard the door open, but when they looked they saw no one. They heard the door again and noticed Dumais peeking his head in and looking at them. The victim and witness then allegedly returned to a grandmothers home where they gathered their clothes. When they exited the home they noticed Dumais on his golf cart parked a few trailers down staring at them. Dumais allegedly fled the area in his golf cart after he was confronted by the grandmother.
During an interview with deputies Dumais admitted to being at the pool and playing with the two girls. When confronted about grabbing the child by the buttocks he allegedly advised he couldn't remember because he was drunk. When confronted regarding peaking his head in on the girls Dumais said he couldn't remember that either. Advised he had been drinking vodka in his trailer.
On September 7, 2016 Dumais was arrested and charged with Lewd Lascivious Conduct.