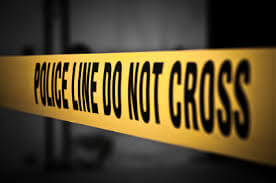 ​Lake Wales, Florida – A 27 Yr. Old Winter Haven man found dead of apparent suicide. Around 6:30 p.m. on Friday, Sept 2, 2016, witnesses saw a black 2005 Chevrolet Impala driving erratically and swerving heading northbound on Capps Road, just south of Spring Road in Lake Wales. The car then launched into the air and struck
a barbed wire fence, and coasted to a stop in a pasture. Witnesses saw the driver slumped over in the driver's seat, and approached him, and observed a head wound. They administered first aid while calling for help. When Polk Fire EMS arrived on scene they located a .45 caliber handgun in the driver's lap, and an apparent gunshot wound to the driver's head. The driver was taken to Lake Wales Regional Medical Center where he was pronounced deceased.
According to the Polk County Sheriff's Office the deceased has been identified as 27-year-old Adam Creel of Cavalier Road, Winter Haven. An autopsy will be conducted this weekend, however, due to statements by family members, evidence at the scene, and personal history of the decedent, it is apparent that he committed suicide.