The Polk Sheriffs Office believes four suspects who smashed the front door of the Sprint Store on July 27th in Winter Haven have struck again.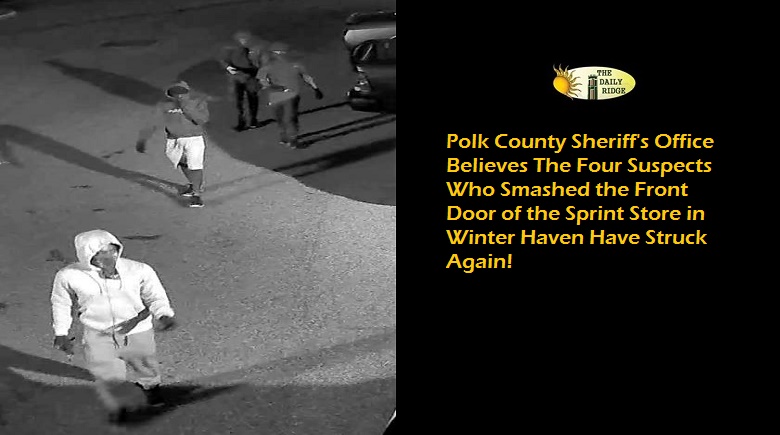 PCSO believes the same four suspects are also responsible for burglarizing the Posner Park Chrysler Dodge Jeep dealership at 42650 US Hwy 27 in Davenport on August 1, 2016.
A video surveillance photo from the dealership taken on August 1, 2016 shows four suspects smashing the door to the dealership, and taking car keys, TVs, and tablets.
The suspects also stole four vehicles from the lot while making their getaway.  – The vehicles stolen were a 2014 Mercedes C250; A red 2008 Chrysler 300; A silver 2014 Chrysler 300; and a white 2011 Dodge Charger.
If anyone has information about this crime they are urged to contact Detective Joshua Williams at 863-236-3932.
Anyone with information on the identities of these suspects is asked to call Heartland Crime Stoppers at 1-800-226-TIPS (8477).
Callers can remain anonymous and could be eligible for a CASH reward.