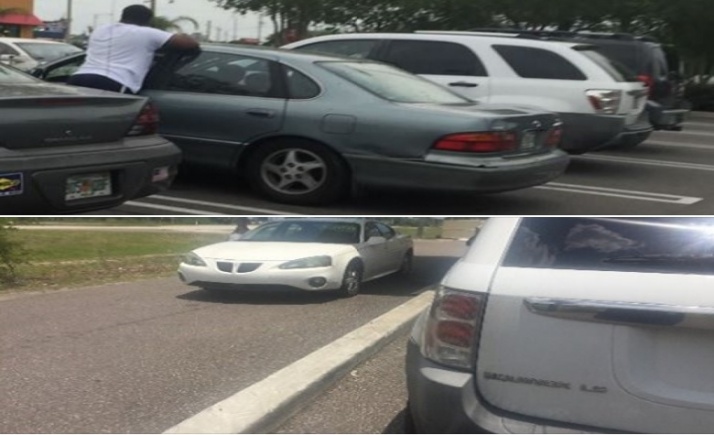 PCSO detectives are seeking your help in identifying a suspicious person in Winter Haven who attacked and then appears to be stalking a female victim. She first encountered the man (seen here leaning against an older model green Toyota) on July 14, 2016, when she was mowing her lawn. The man attacked her, but the victim fought back, got away, and called 9-1-1. Since then, the victim has seen the person "stalking" her at various businesses in and around Winter Haven, including Publix, Five Guys, and Cash America. The victim does not know who the suspect is – and PCSO would like to talk to him!
The suspect has been seen in the white Pontiac you see here, a white older model van with writing that's been scraped off, and the green Toyota you see here.
If anyone has information about this suspect, you are urged to contact Detective Kier at 863-297-1117.