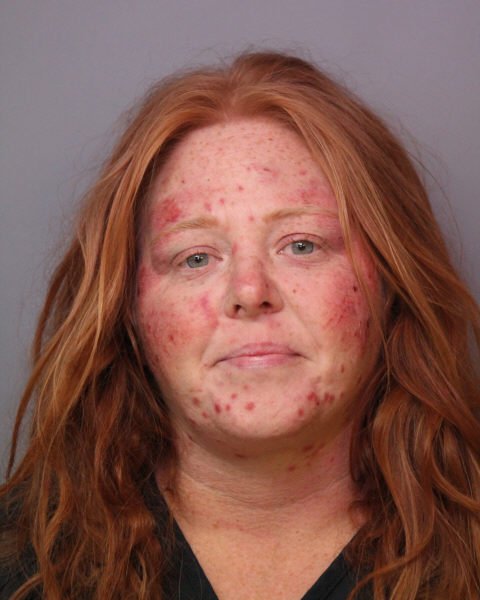 Lake Hamilton,  Florida –  According to reports on 6/25/2016 a Lake Hamilton Police Officer made a traffic stop at  Hwy 27 & Kitto Lane. The officer had a reasonable suspicion that driver, Whitney Horner DOB: 6/26/86, was intoxicated. The  Lake Hamilton Police Officer asked for consent to search Horner ' s vehicle & she declined according to reports. A narcotics K9 was summoned. While the K9 unit was en-route, Lake Hamilton Police asked Horner to participate in a Standardized Field Sobriety Test. According to reports Horner allegedly failed to complete the exercises.
According to reports once the Polk County Sheriff's Office K-9 arrived and attempted to conduct a free air sniff, Horner refused to move from the driver's side door. After several requests to move to she was escorted to the front of the vehicle where she allegedly began to pull away and kick at the Lake Hamilton Police Officer. At that time she was placed in custody, while she was being physically combative.
Once in custody the free air search of the vehicle continued and a positive alert by the K9 occurred on the drivers side of the vehicle. The PCSO deputy allegedly located a white substance, that tested positive for methamphetamine, and a green leafy substance, which tested positive for marijuana.
After the items were located the suspect was placed under arrest and the officer and deputy attempted to place her in the patrol car. According to reports Horner attempted to flee. According to reports at this time during a struggle the suspect started to kick and at one point bite the ankle of the officer. The officer was able to quickly move preventing injury. Eventually Horner was secured in the vehicle with the help of deputies.
Horner is charged with Possession Of Methamphetamine, Battery on Law Enforcement Officer, Resist Officer with Violence, Cannabis Possession Not More Than 20 grams. She is currently released on bond.