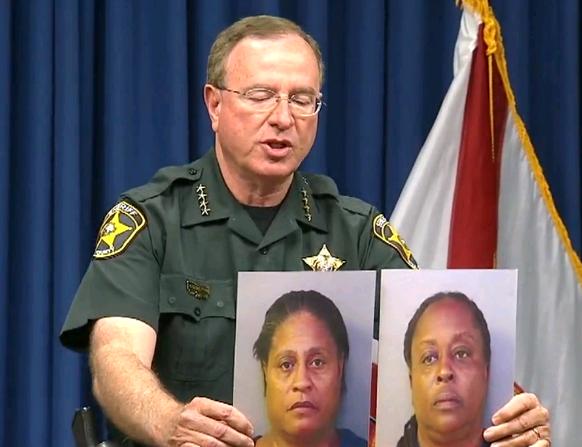 Lake Wales, Florida – This past March a Lake Wales school bus driver and attendant were arrested by the Polk County Sheriff's Office Special Victims Unit detectives. The school bus driver, 51-year-old Gale Brown of Lake Wales, and bus attendant, 57-year-old Gwendolyn Simmons of Lake Wales, were and charged each with two counts Negligent Child Abuse (F-3). The incidents happened on March 2nd and March 8th.
According to the arrest affidavits, a 13-year-old special needs student was left on the bus on two separate occasions, after dropping off all of the other children at Our Children's Academy in Lake Wales. Details of the original arrest report and charges can be found here: Lake Wales school bus driver and attendant arrested for child abuse. 
On June 21, 2016, according to court records, Polk County State Attorney, Jerry Hill, dropped the charges against the two woman.  " The facts of the case, while concerning, do not rise to the level of felony Neglect of a Child based upon current Florida case law. In light of the same, the State will not proceed with prosecution. " according to the court reports.
At the time of the arrest a press conference was held by Polk County Sheriff Grady Judd who said " This was entirely avoidable – the Polk County School Board is committed to keeping our children safe, equipping school buses with the latest technology to ensure children are not left behind. These two suspects completely disregarded all safety measures, and endangered a 13-year-old special needs student – there is absolutely no excuse for this type of neglect."
At the time of the incident the two woman were on paid administrative leave, however at the time of this article an updated status on their employment is not available.