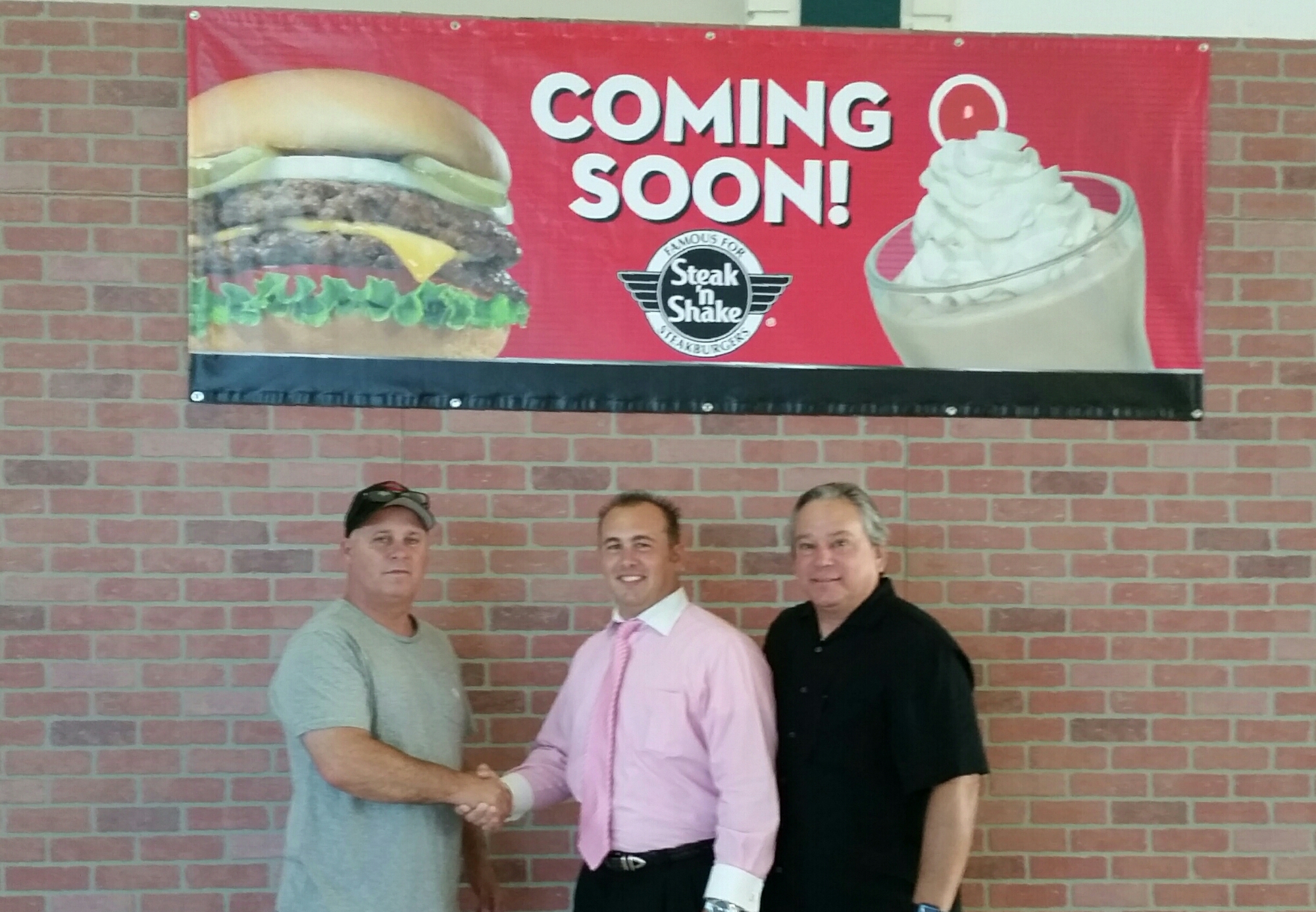 Lake Wales, Florida – The Eagle Ridge Mall ownership is thrilled to announce that Steak 'n Shake, one of the nations most recognized casual restaurant brands will be making history this coming October, 2016. Local franchise owners Salvatore Virzi & David Michael Campbell are extremely excited to bring the first ever Steak & Shake entirely in a mall. The new quick service Steak & Shake restaurant will occupy 1,200 square feet in the Eagle Ridge Mall Food Court, making it the first of the chains over 550 locations to be located within an enclosed shopping mall.
The restaurant owners signed a 15 year agreement with the mall. "We're committed to a long term relationship" said owner Virzi. According to mall general manager, Edward Bean, the mall now has 92% occupancy. "Foot traffic has steadily increased in the last 3 years since we took over management. " said Bean. The mall has steadily improved it's dining options and is actively negotiating to land another eatery for the remaining restaurant build out next where the Steak & Shake will go.
We will continue to monitor the progress & keep readers updated on the opening date.