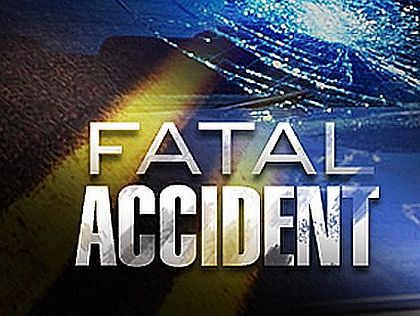 Fort Meade, Florida – On 05/27/2016, at approximately 1:15pm, the Emergency Communications Center received a 911 call regarding a driver who crashed on Parrish Road, Ft. Meade, then fled the scene. That caller continued driving in the same direction and observing the suspect vehicle (eastbound on US 98 E). Caller further advised the suspect vehicle had struck a tree and rolled over, ejecting the driver. The crash happened in the area of 3101 US 98 E., Ft. Meade.
 
Polk County Fire and Medic units responded finding the vehicle driver unresponsive. CPR was initiated, but showed no results.
The driver was transported to Bartow Regional Medical Center where he was pronounce deceased at 2:08 pm.
 
After interviewing witnesses and evaluating evidence investigators determined that Vehicle 1 was southbound on Parrish Road near Keller Road when he turned around travelling northbound on Parrish Road. At the 90 degree right hand curve the driver lost control and entered a yard on the southwest corner of this curve (1645 Parrish Road) damaging shrubs and a cable Viacom cable box. The driver fled this scene and continued north on Parrish Road, then east on US 98 East. Near the 3100 block of US 98 East, the driver began to pass another vehicle at a high rate of speed. While passing, the vehicle exited the left (north) side of the roadway and continued east along the grass shoulder "fish tailing" about 200 feet. The vehicle then struck a large tree on the north shoulder causing it to begin flipping and rotating in a southeast direction causing the driver to be ejected. The driver came to rest in the westbound lane of US 98 and the vehicle came to final rest (on its roof) on the south shoulder, approximately 200 feet from the tree.
The driver killed has been identified as Richard Alavez, DOB: 12/07/1996 of Baptist Church Rd., Frostproof, FL.