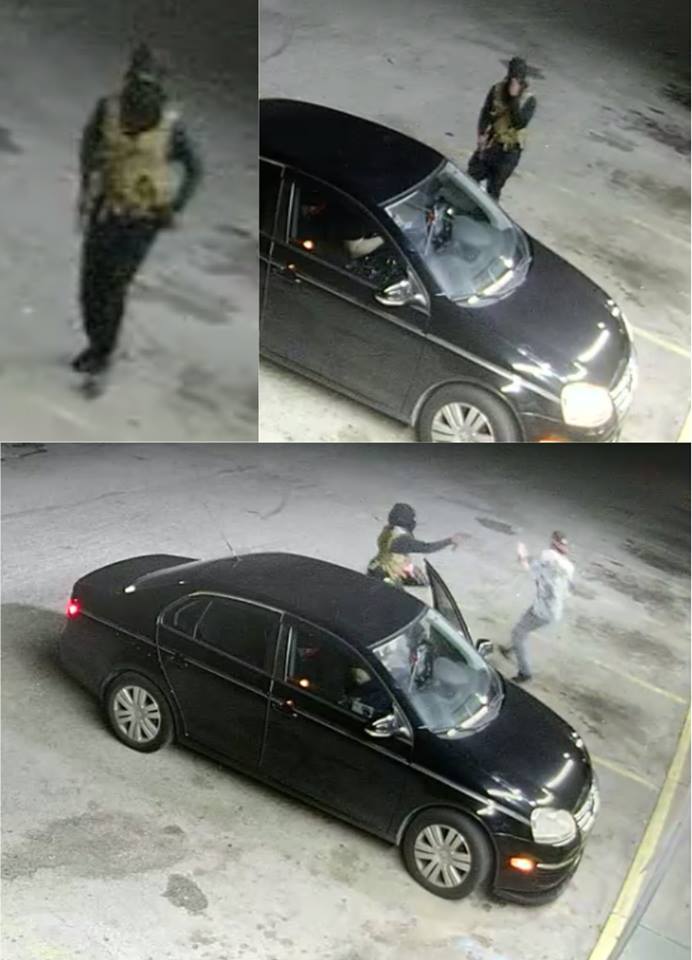 Winter Haven, Florida – Polk County Sheriff's Office Robbery detectives are asking for the public's help in an Armed Robbery investigation.
The robbery occurred at approximately 9:44 pm, on Thursday, April 21, 2016, in the parking lot of the 34th Street Super Market located at 1915 34th Street NW, Winter Haven Florida.
The female victim and her child had parked in the parking lot and was waiting for her boyfriend to get off work. While parked, a light skin male, approximately 5'6" to 5'10" tall, and weighing 140- 160 pounds, wearing a black long sleeve shirt, black pants, a black mask, a tan work vest, and armed with a black semi-automatic handgun approached her window.
The suspect began demanding the victim's purse. The victim unlocked her door and the suspect opened it. The victim handed him her large black leather purse and wallet containing the victim's personal items, credit cards and cash.
The victim's boyfriend exited the store and approached the suspect who, in turn pointed the gun at the male victim. The suspect then fled the area, running south toward Avenue S NW.
Anyone with information about this investigation is urged to contact Detective K. Smith at 863.298.6200.
ANYONE WITH INFORMATION WHO WANTS TO REMAIN ANONYMOUS AND BE ELIGIBLE FOR A CASH REWARD IS ASKED TO CALL HEARTLAND CRIME STOPPERS AT 1-800-226-TIPS or LOG ONTO www.heartlandcrimestoppers.com.ANONYMITY IS GUARANTEED!