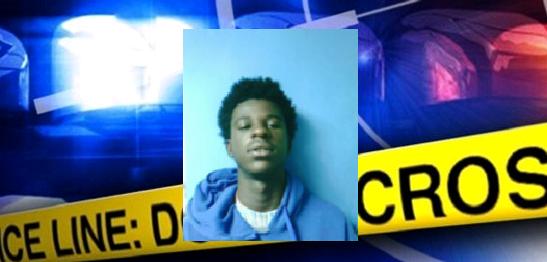 Winter Haven, Florida – On 4-18-16 at approximately 10 p.m., officers responded to a call from 2609 Ave. C, SW in Winter Haven regarding shots fired into a residence. A minor child inside of the residence had been sitting outside when he observed three juveniles approaching the area. The child went inside and shortly after heard what sounded like gunfire.
A .380 caliber shell casing was recovered along with a flattened .380 caliber bullet that went through the front wall of the residence and into a utility room. There were no injuries in the incident.
Through the investigation, witnesses in the area identified Stephens as the shooter within the group of three juveniles. Based on the positive identification, Detectives obtained the warrant for his arrest.
"His prior arrests show an obvious disregard for the safety of any life and it is imperative that we take him off the street," said Chief Charlie Bird.
The warrant for Rosel La Michael Stephene (DOB 6-27-01) is for Shooting into Dwelling, Possession of Firearm by adjudicated Felon and Possession of Firearm during the Commission of a Felony.
Anyone who has information on the whereabouts of Stephene is asked to call Heartland Crime Stoppers at 1-800-226-TIPS(8477). Callers can remain anonymous and could be eligible for CASH reward of up to $3,000.
Stephene Criminal History Includes:
Burglary (F2) 5-4-2015
Robbery (F2) 5-4-2015
Fraudulent Use of Credit Card (F3) 1-1-2014
Petit Theft (third offense) (F3) 1-1-2014
Fraudulent Use of Credit Card (F3) 11-8-2013
Grand Theft (F3) 11-8-2013
Criminal Mischief (F3) 8-14-2012
Grand Theft of Motor Vehicle (F3) 6-25-2012