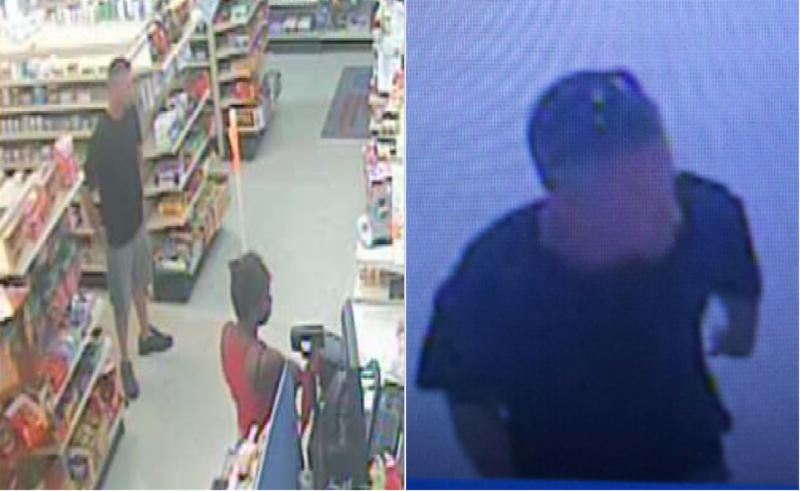 Update 5:30pm: Mulberry kidnaping and vehicle theft suspect in custody; will be charged with kidnapping, grand theft (vehicle), and occupied vehicle burglary
44-year-old Tracy Herr of 3490 Espo Drive, Mulberry is being booked into the Hillsborough County Jail today on a Hillsborough County grand theft warrant. He has been identified by Polk County detectives as the man who stole a car with a 2-year-old child inside at the Mulberry Pharmacy, 1009 North Church Avenue, in Mulberry yesterday, Thursday, March 17, 2016.
Polk County detectives, working on several tips, located Herr today at the Roadway Inn, 210 Fowler Avenue East in Tampa. PCSO detectives were assisted by the Hillsborough County Sheriff's Office and the US Marshals Service in taking Herr into custody. Polk County Detectives will be serving arrest warrants on Herr at the HCSO jail for kidnapping, grand theft (vehicle), and occupied vehicle burglary.  Herr has an extensive criminal history including 26 prior felonies, 24 prior misdemeanors, 12 unknown level charges, and he's been to Florida State prison 4 times and he's been arrested on 22 separate occasions.
"This doesn't surprise us that a multiple repeat offender stole this car and endangered that baby. Hopefully, the criminal justice system, after full due process, will send him back to prison where he belongs.  This guy is a one man crime wave." -Grady Judd, Sheriff
 
Mulberry, Florida – At approximately 3:03 pm, on Thursday, March 17, 2016, PCSO deputies were alerted to what was reported as an abduction of a 2-year-old child from the Mulberry Pharmacy, 1009 North Church Avenue, in Mulberry.
Deputies learned the child was in the care of an adult female, who had driven to the business to fill a prescription for the child. The family friend left the toddler in the car, with the keys in the ignition, and went inside the business. The family friend told deputies she was only in the store for a few minutes when she returned to find the car, with the child inside, missing.
Less than five minutes later, at 3:07 pm, deputies were advised the child and the car were at a nearby store, the AutoZone, 6609 North Church Avenue, where both had been abandoned. The child was examined by emergency medical personnel and is uninjured. He has been reunited with his mother.
The female described a possible suspect as a white male who was wearing a black t-shirt, gray or khaki cargo shorts, and black shoes. The male had a very short haircut and wore sunglasses on top of his head. He was observed behind the female victim while she was in the store.
"Never leave your child unattended in a car.  This family is very fortunate their baby was located unharmed, the outcome could have been dramatically different. And please remember, if you see something, if you hear something, say something – the safety of a child may be dependent upon your reaction."
Anyone with information about this investigation, or who can identify this suspect, is urged to contact the Detective D. Grant at 863.499.2400.