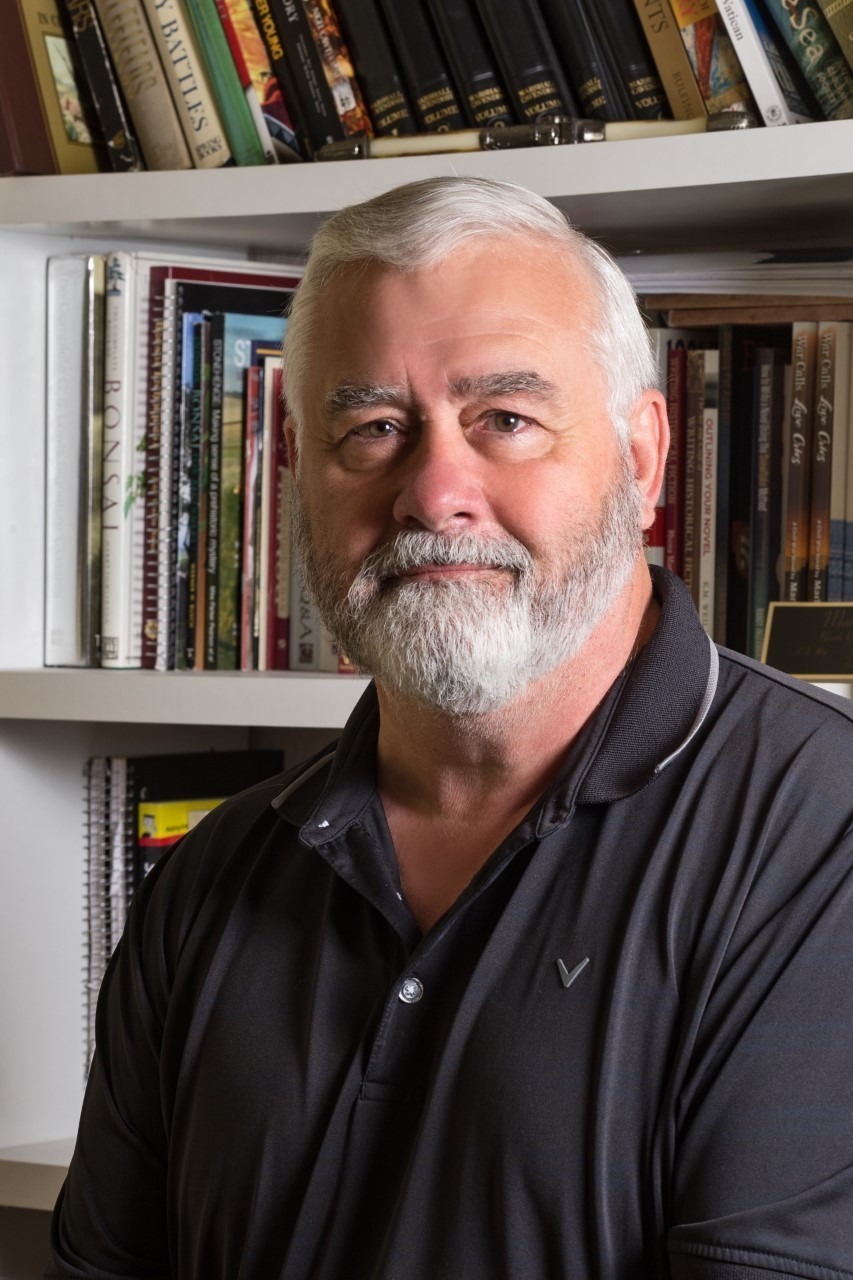 by James Coulter
They say truth is stranger than fiction, and perhaps no truth in history is stranger than the mysterious explosion of the USS Marine in 1898, which instigated the Spanish-American War. Who or what caused this explosion remains a mystery to this day. However, one local author has proposed one possibility in his latest historical romance novel.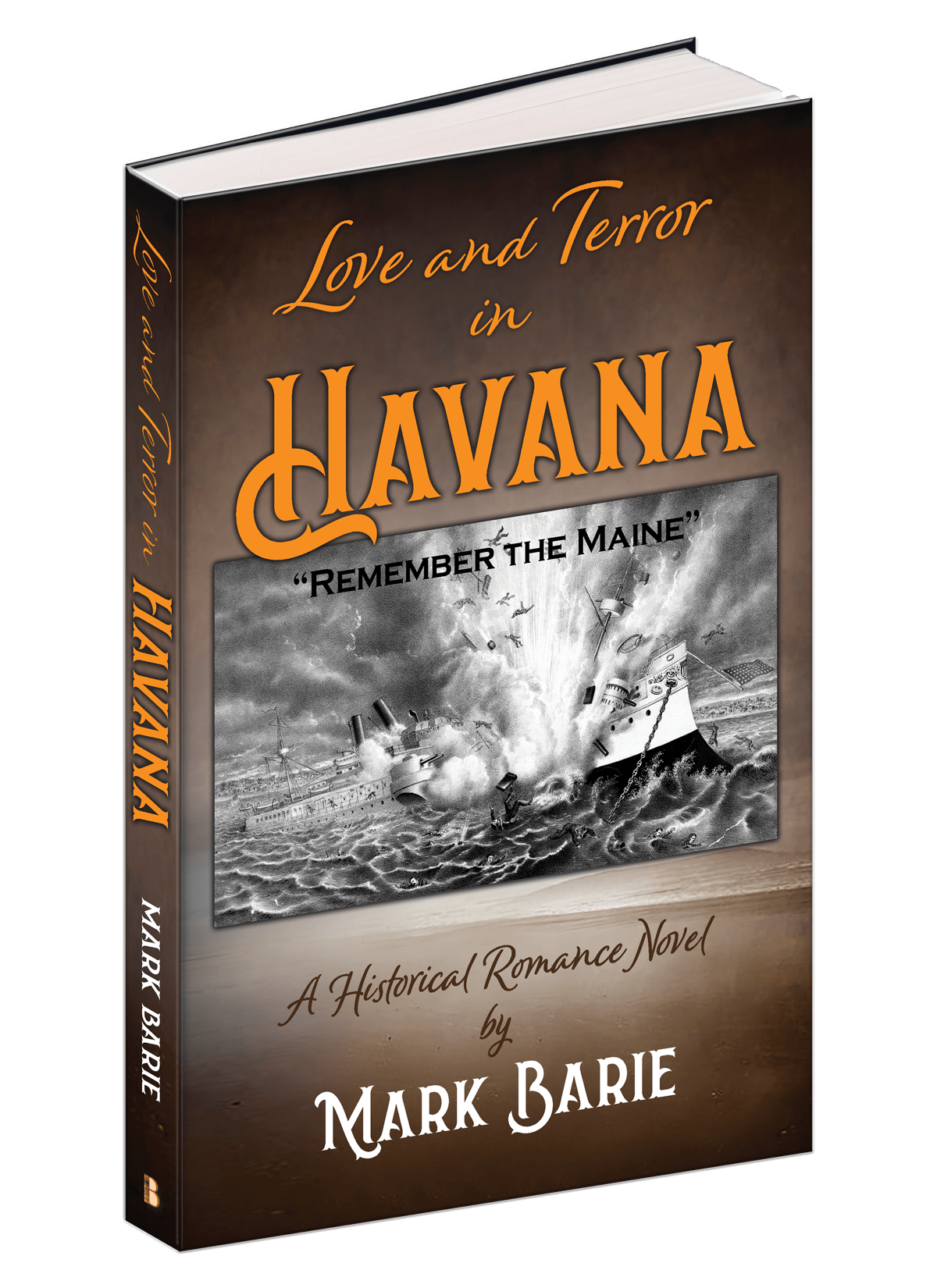 In Love and Terror in Havana, award-winning Sebring author Mark Barie combines suspense, mystery, and romance all against the backdrop of the rising tensions between the Spanish and Americans during the turn of the 20th Century—tensions which eventually explode with the explosion of the USS Marine, sparking the ensuing Spanish-American War.
The story involves the budding romance between two teenagers who remain divided by political divisions. Isabella loves Roberto, but with Roberto being a Cuban rebel and her uncle being a general out to stamp out the rebel army, their love remains more than complicated. Matters become even more complicated when an unstable sailor threatens to blow up the USS Marine.
Mark Barie considers himself to be a methodical historical fiction author, someone who meticulously researches a subject before writing about it to ensure it remains authentic to its historical setting. However, the best thing about writing about the USS Marine is that its explosion remains a mystery to this day, so he could more easily exercise his creativity by creating his own explanation for it—albeit corroborated with his own research.
"The more I delved into it, the more curious I got because, even today, 125 years later, there is still a very hot debate as to what exactly and who or what caused the explosion of this USS battleship," Barie said. "The more I got into it, the more I realized that I am not sure that the conventional and accepted theories for its destruction were correct, and as a result of my extensive research which involved dozens of books and hundreds of articles and scientific treatises, I have uncovered evidence that suggests an altogether different explanation for the explosion of the ship. It is revealed in the book, and sufficed to say, the so-called experts from 125 years ago were in the right church but the wrong pew. I have come up with another reason for that explosion."
Barie was inspired to write historical fiction following his retirement. His wife, a genealogist, made an amazing discovery that he had relatives who fought the American Revolutionary War, the War of 1812, and the Civil War. Discovering that history in his family tree sparked an interest in learning about history and writing fiction about it. Barie previously wrote three other historical romances about the Civil War, the American Revolutionary War, and the War of 1812. His newest book came full circle with him writing about the Spanish-American War.
His books have earned him national and international acclaim. His first book, War Calls, Love Cries, earned him is first book earned him a gold medal from the Florida Authors and Publishers Association for Historical Fiction, and it was designated a Finalist in the prestigious Eric Hoffer
book awards. His third book, The Commodore and the Powder Monkey, received a third-place bronze medal for military fiction in the Annual Independent Publisher Book Awards.
To hear more about Barie and his newest book, listen to his interview on our podcast, Chattin on the Ridge, available on Spotify: https://spotifyanchor-web.app.link/e/kepLJ3KVtzb
Love and Terror in Havana is available on Barnes and Noble and Amazon. To learn more about Barie and his work, visit his website at: https://www.markbarie.com