Welcome, World Travelers! Do Annual Passholders Have a Right to Sue Disney World?
by James Coulter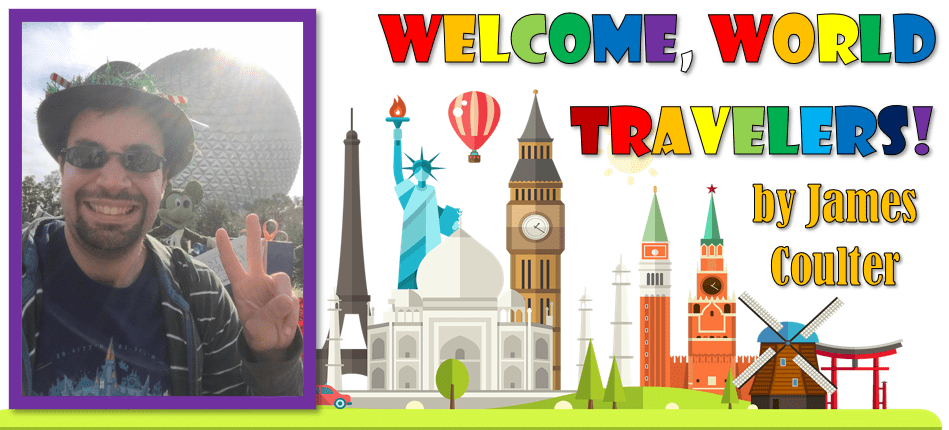 Do people have a "right" to a Walt Disney World vacation? And should be able to sue if they feel their "right" has been violated? Two annual passholders seem to think so, as they are both taking the House of Mouse to court.
In October, two Disney annual passholders filed a lawsuit against Walt Disney World, claiming the park's reservation system and park hopper guidelines were restricting their access to the parks.
In 2020, Walt Disney World shut down between March and July due to the COVID-19 pandemic. When the resort re-opened later that year, a reservation system was implemented to control crowd size as to allow the parks to maintain proper social distancing and other health and safety guidelines.
Through the system, passholders and other guests with a valid admission ticket are required to make reservations ahead of their visit in order to gain entry to a Disney World park. Previously, the system only permitted guests to visit one park per day; however, a park hopper option was provided to allow them to visit another park after 2 p.m.
According to the lawsuit, these restrictions were supposed to be temporary, only being implemented during the duration of the pandemic. However, despite COVID-19 restrictions being lifted from other businesses and venues throughout the state, Disney has continued to maintain its reservation system. As the lawsuit states, this system allegedly disenfranchises passholders over guests who purchase single-day admission.
As the lawsuit reads: "It was believed by the Plaintiffs and other members of the class that this reservation system would only be temporary and would end once the threat of the pandemic lessened because they had not been subjected to this system pre-pandemic. By restricting access to the park, Disney effectively unilaterally modified all Platinum Pass holders' and Platinum Plus pass holders' contracts."
Disney had since released a statement in response to the lawsuit, claiming the resort was dedicated to providing quality experiences to all of its guests, both passholders and regular guests alike. As the statement, which was released to Fox WKMG-TV, states:
"Annual Passholders continue to be some of our biggest fans and most loyal guests. We've been upfront with Passholders about the updates we've made, and we offered them the flexibility to opt-in or opt-out of the program early in the pandemic, including refunds if they desired. This lawsuit mischaracterizes the program and its history, and we will respond further in court."
Earlier this year, during an interview with Hollywood Insider, Disney CEO Bob Chapek claimed that, while he loved the company's "super fans" who purchased annual passes, he felt they were taking advantage of the parks as their "personal playgrounds" and thus disadvantaging other guests who only visit the parks occasionally.
As he stated in the Hollywood Insider interview: "The annual pass as a value was so great that people were literally coming all the time and the accessibility of the park was unlimited to them, and that family from Denver would get to the park and not be let in. That doesn't seem like a real balanced proposition."
With the park maintaining its COVID-19 era restrictions, raising prices through inflation, and implementing pricey services such as Genie Plus, many Disney fans feel the parks are becoming too expensive, making them feel less than happy at the Happiest Place on Earth.
One family, which had been visiting the parks for 11 years, went viral after claiming they were no longer renewing their annual passes or coming back to the parks due to the many changes that have been implemented over the years.
In their post on Insider, aptly titled "Here's why my family is finally done with the parks", Carrie McLaren wrote: "I'm incredibly thankful we were able to make that dream a reality for my girls for a while, but after 11 years I've reached my limit. I am heartbroken to say goodbye to Disney World, my happy place, and I cried over the decision not to renew our annual passes. But it's time for my family to move on. I'm sure we'll be back one day, but now it's time for us to find a new place to make memories."
What do you think? Do Disney World annual passholders have a right to sue the parks? Do you think their grievances about increased prices and cumbersome restrictions are valid? Leave your comments on Facebook.