Farmers Insurance Celebrates Grand Opening in Eagle Ridge Mall
by James Coulter
Do you need insurance for your home? Your car? Even your motorcycle or RV? Regardless of your insurance needs, Farmers Insurance can provide you with the insurance you need. And they are more than happy to do it from their new location at Eagle Ridge Mall in Lake Wales.
Farmers Insurance offers a diverse selection of insurance policies for life, home, auto, and even special coverage plans for RV, boat, and motorcycle. For nearly a century, the company has been providing hospitable coverage nationwide through its48,000 exclusive and independent agents and approximately 21,000 employees.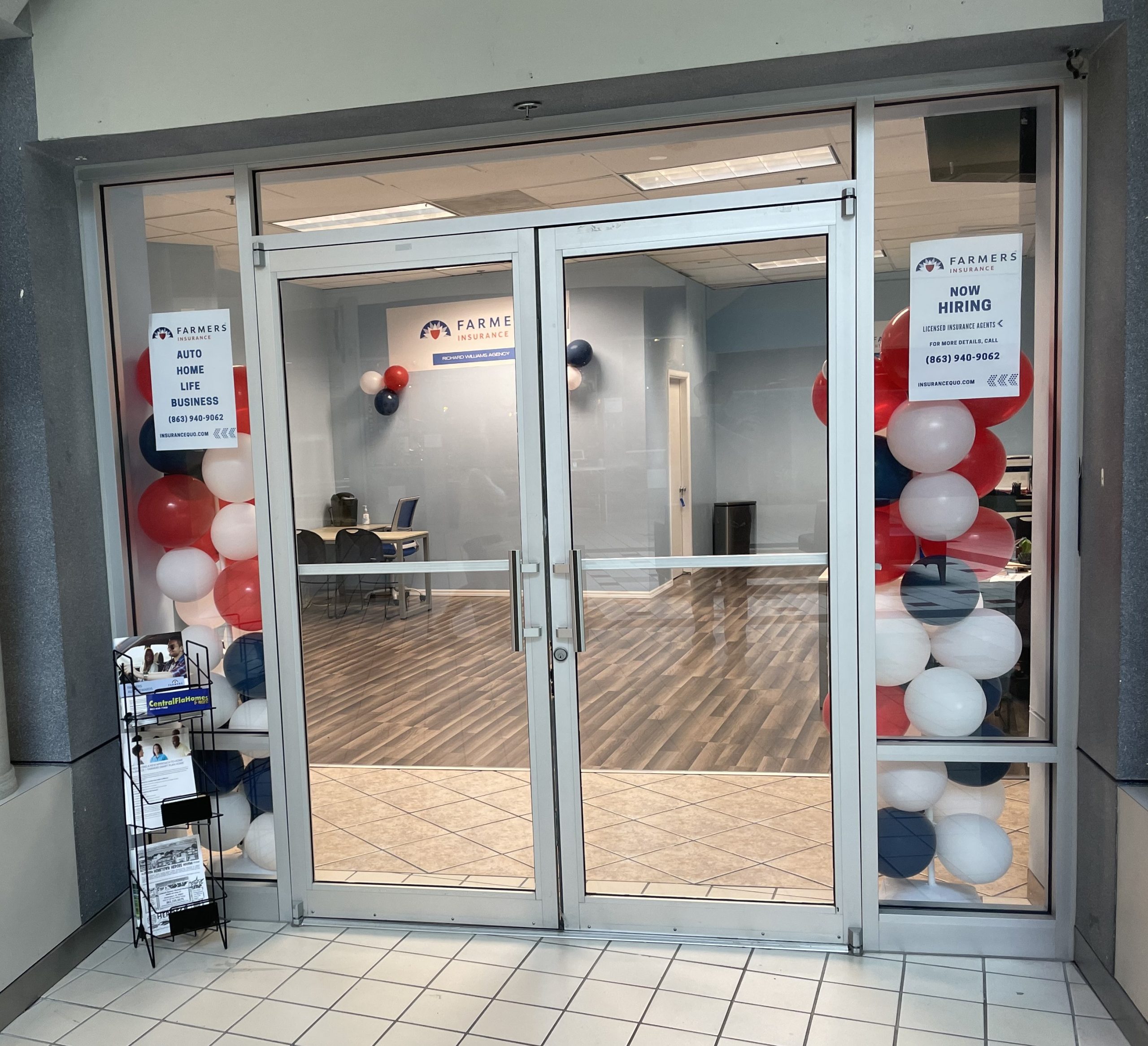 "We've spent 90 years putting customers first — personalized attention is a hallmark of the Farmers experience," their website states. "We're proud of more than 90 years of serving our customers and excited about the future as we continue to evolve to meet their needs. Our ambition is to Be the leader in delivering peace of mind, innovating for customers whenever and wherever they need us."
Richard Williams has been in business since 1997 as an insurance agent. He decided to go solo and work as an independent agent through Farmers Insurance. He chose that company due to its reliability and personable customer service. Through Farmers, he assures, clients can expect service that is made for them.
"That was my choice," Williams said. "We chose them because of their industry and the options they provided to me as an agent so I can serve the general community. I will always personally tailor plans, so we do not just put you in a box. We provide you with coverage that will cover you."
Williams had resided in Polk County for 10 to 12 years. He knew his insurance agency would be a great fit. Upon seeing the new development both inside and near Eagle Ridge Mall, he decided no better place was ideal to set up shop than inside the mall.
"Lake Wales was a very quiet community that has grown," Williams said. "We are confident that this mall will bring traffic back once again…I plan on bringing not only my expertise but also my customer service. Those of you who have worked with me in the past, you know what I bring."
Farmers Insurance celebrated the grand opening of its Lake Wales branch in Eagle Ridge Mall last Thursday with a ribbon-cutting ceremony hosted by the Lake Wales Chamber of Commerce. The event was attended by chamber members and mall associates.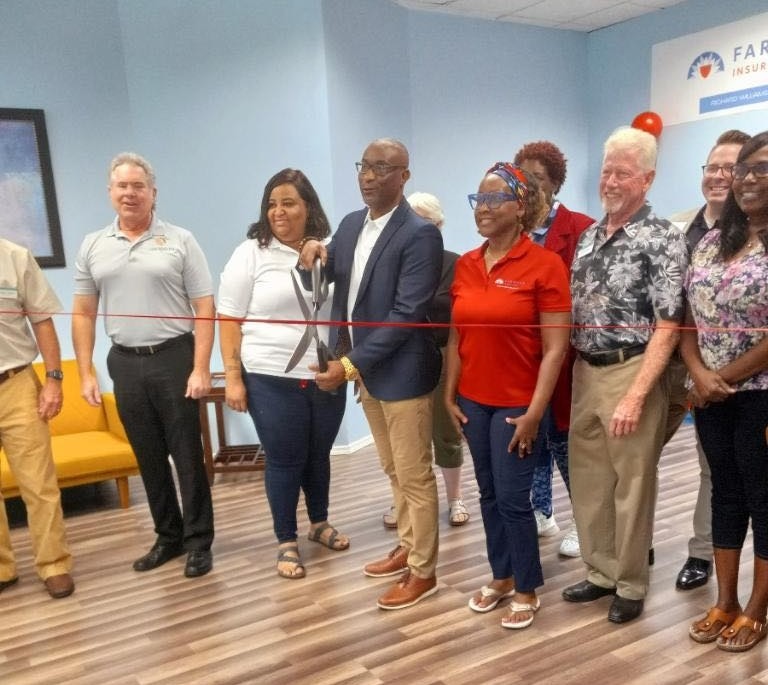 Skip Alford, Chamber President and CEO, boasted about how Farmers Insurance and the other new businesses that have opened in the mall show how much economic development has been generated in recent years in Lake Wales. The grand opening especially revealed progress with the mall, as more than 600 new houses are currently being constructed across the road.
"So, traffic here in this mall will be an uptick," Alford said. "[Williams] moving [his business] here in a perfect time. That is when people come by with insurance…We are looking to draw more families and businesses here [through our] economic development council. That means more people coming through your doors."
Charles Callaway, Property Manager for Eagle Ridge Mall, is proud of how much the mall has improved under new management. Since the start of this year, it has opened more than 12 new stores, including a juice bar, two artist venues, a tattoo parlor, and even a Spirit Halloween. He is especially proud to see a big brand name like Farmers Insurance set up shop there.
"It is amazing," he said. "We look forward to their success with us and bringing the name brand to the mall. They are a very well-known company, and it will bring more foot traffic to the mall…With Lake Wales developing, there are tons of interests in the mall, and I feel we will be renting most of the space soon."
Farmers Insurance – Richard Williams is located inside Eagle Ridge Mall next to Dillard's, located at 203 Eagle, Ridge Way, Lake Wales, FL 33859. For more information, call 863-940-9062, or visit their website at: https://agents.farmers.com/fl/lake-wales/richard-williams