Welcome, World Travelers! Why Does Disney World Matter to Polk County?
by James Coulter
It's been more than a year since I started "Welcome, World Travelers!" here on the Daily Ridge. What originally started as a monthly column about Walt Disney World had since evolved into a bi-monthly installment about the Walt Disney Company in general (including reviews of Disney movies) and has now become a bi-weekly feature with a broader perspective encompassing local attractions like LEGOLAND Florida and Bok Tower Gardens.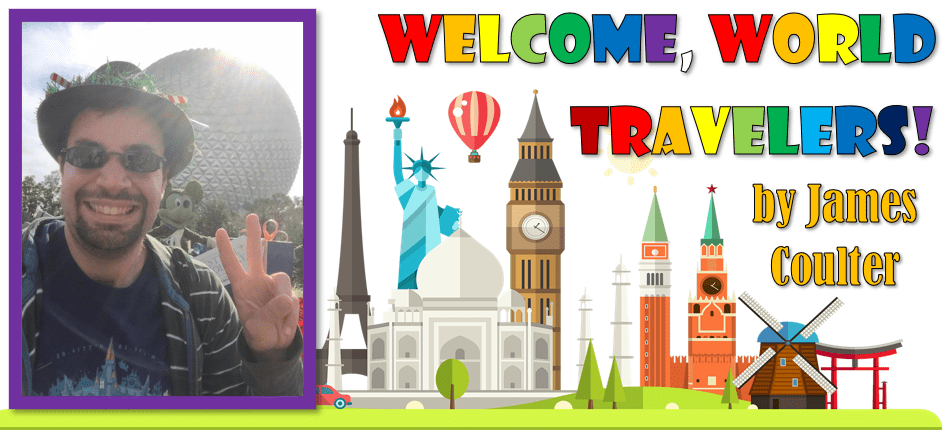 After one full year, the question must be asked: Why? Why dedicate a regular column to Disney? This is a question that has been asked many times by many Daily Ridge readers and commenters. In fact, this particular column topic was inspired by a question posed in a Facebook comment to another column regarding the Reedy Creek District. So why is a Polk County news site running a regular column about Disney?
The short answer: because people like Disney. It's a world-renowned multibillion-dollar multinational corporation, and while our capitalist economy isn't a perfect meritocracy, a company doesn't gain that much profit or acclaim by selling a product people don't want to buy. I love Disney. You love Disney. We all love Disney. People in Polk County love Disney. They visit there. They shop there. They even work there. So why not write about Disney in a dedicated column?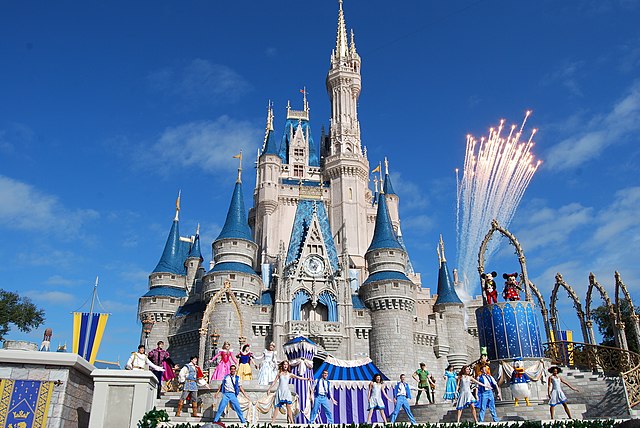 The long answer: Disney affects the local economy. Walt Disney World is Florida's biggest job creator and tax revenue generator. One 2019 study, as summarized by Oxford Economics, shows that Disney produced a $75.2 billion annual economic impact for Central Florida, which includes 462,000 jobs, and $5.8 billion in additional sales tax revenue, as reported by Tallahasse.com.
Walt Disney World drives Florida's tourism industry, and in turn, the tourism industry drives Polk County. Visit Central Florida estimates that tourism employs 21,815 people in the county and that tourists spend $1.5 billion each year and generate $29.3 million in state tax revenue sharing. Overall, each Polk County household saves $1,735 per year in taxes due to the tourism industry, Visit Central Florida reports.
Every dollar spent by tourists visiting from Disney stimulates the local economy. Every dollar spent at a local business helps fund the paycheck to a local family. Every sales tax funds our public infrastructure including roads, bridges, schools, and other utilities. Walt Disney World may not be located in Polk County, but its economic impact hits close to home.
"The tourism from Disney and all the theme parks culminates into jobs," explained Carl Fish, Daily Ridge Editor. "Real estate is dramatically affected by Disney. Legoland is affected greatly by how well Disney does. Tons of service businesses in the Davenport and Haines City areas are affected by Disney combined with other theme parks. Maid service, pool service, restaurants, supermarkets, and so many other businesses are affected by the large numbers of people that work at Disney and visit Disney."
It goes without saying: what affects Disney affects Polk County. When Gov. DeSantis threatens to dissolve the Reedy Creek District and Disney's other "special corporate privileges", that decision has a ripple effect on the surrounding communities including Polk.
As I mentioned in my column on the topic, if the Reedy Creek District were to be officially dissolved next year, the tax burden of $105 million in general revenue and $280 million in property taxes, along with a $1 billion bond debt, will be passed to Orange and Osceola counties taxpayers. That tax burden will hurt Florida residents and businesses, and it will have a ripple effect that will reach Polk County.
In fact, DeSantis' feud with Disney has already impacted the Florida economy. Disney has already halted moving 2,000 high-paying jobs to Central Florida. While both Disney and DeSantis have denied that the current controversy is the reason why, it's pretty evident that it is. To think, that's 2,000 fewer jobs created for Florida, 2,000 jobs worth of tax revenue, lost over this debacle.
Love it or hate it, Walt Disney World has an undeniable impact on Polk County, if not the whole state of Florida. What happens to it happens to the rest of us. Disney matters to Polk County. It matters to Florida. It has mattered for the past 50 years, and it will continue to matter potentially for the next 50. That's why I write about it.