This Local Lake Wales Actor Starred in Star Wars: Kenobi on Disney Plus
by James Coulter
Obi-Wan Kenobi and young Princess Leia find themselves stranded on a remote planet. They come across a mole-like alien named Freck, who agrees to give them a ride to the nearest port. Kenobi walks to the back of the vehicle to step on, only to discover an Empire flag proudly draped upon it. They are not in safe company.
They drive along a deserted country road, listening to Freck sing the Empire's praises, when they stop. Three Stormtroopers board. Freck has agreed to give them a ride as well. Now Kenobi and Leia are not in safe company.
"Where are you all coming from?" Freck asks them.
"They're moving us around," one Stormtrooper replies. "We're looking for a Jedi."
"A Jedi? Out here?" Freck asks, not realizing Kenobi is the Jedi they're referring to. "Hope we're not in any danger."
"Oh, no. We'll find them," the Stormtrooper replies. "We always do."
This scene plays out in the third episode of "Kenobi", the newest Star Wars mini-series on Disney Plus. While most Stormtrooperare nameless, the actor playing this Stormtrooper has a name: Shane Hartline.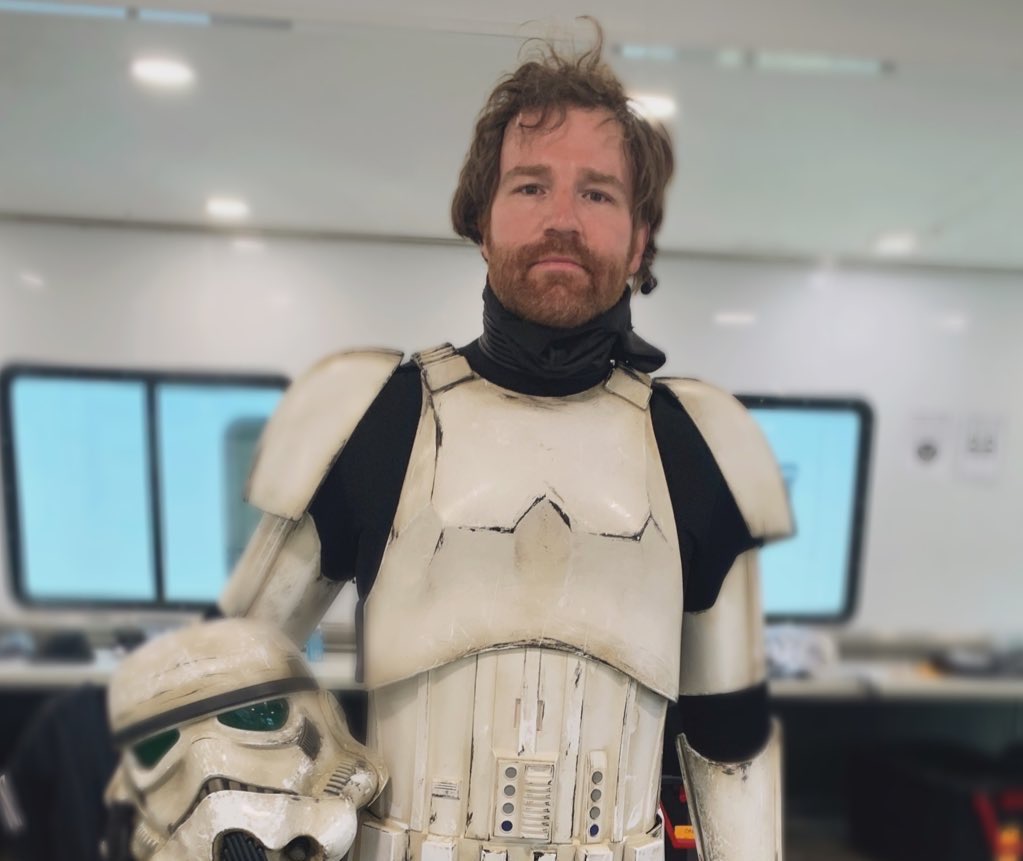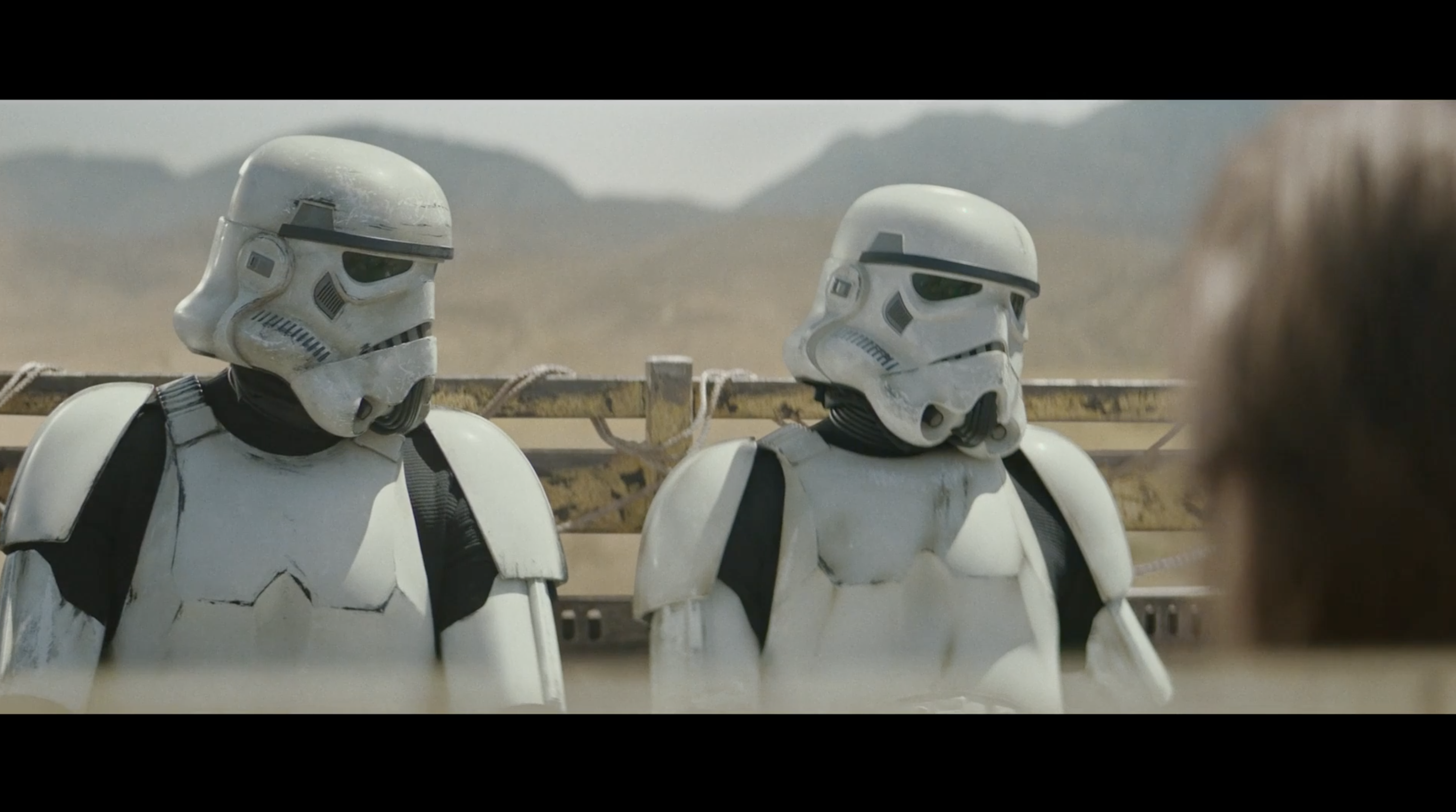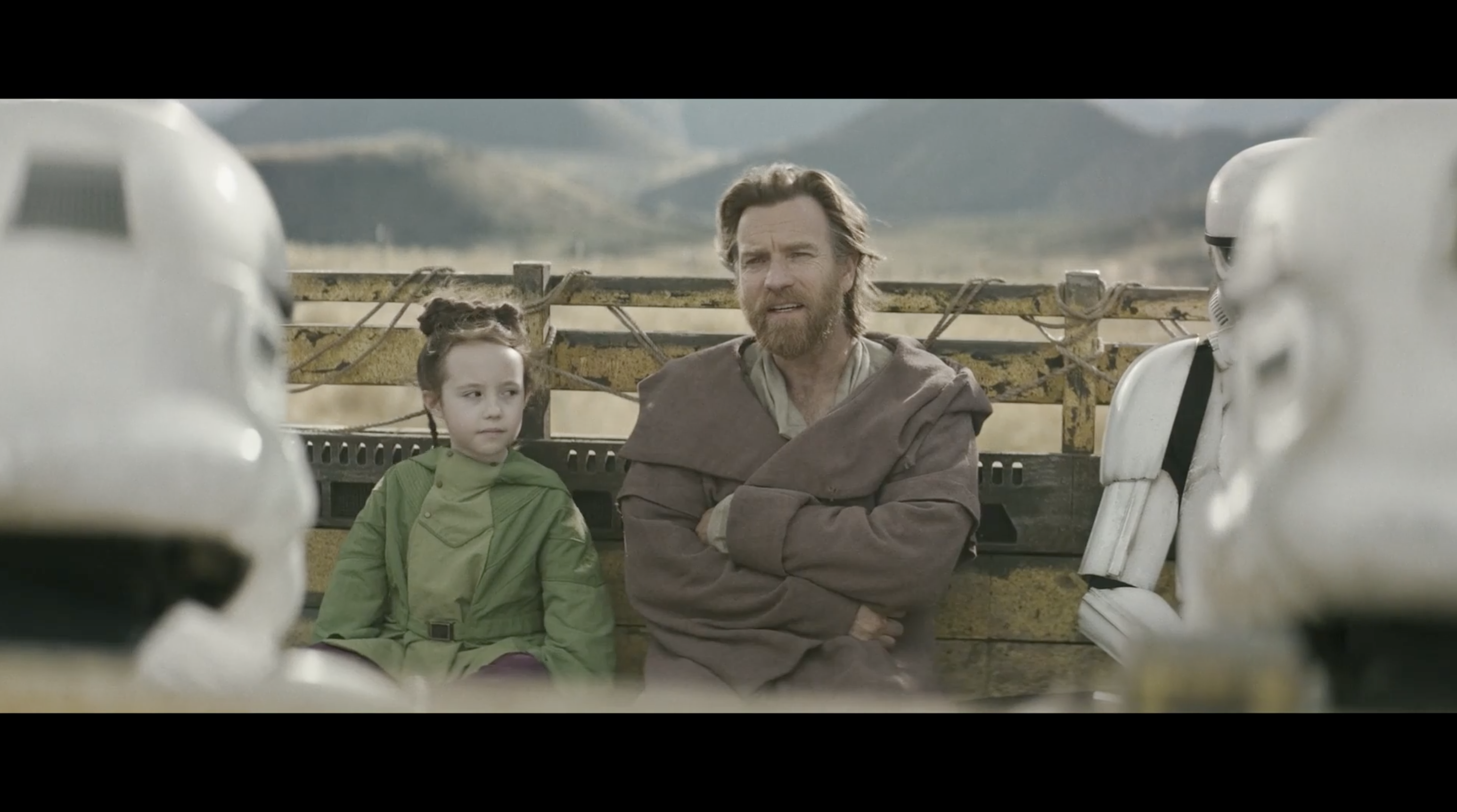 A Lake Wales native, Shane Hartline has appeared in roles from shows like Disney Channel's "Stuck in the Middle" to movies like "Rock of Ages." Recently, he made an appearance in a comedy sketch on "Jimmy Kimmel Live," and he even played a Stormtrooper in Star Wars' "Kenobi," acting alongside EwanMcGregor's titular character.
Hartline has been a lifelong Star Wars. He has fond memories of the movies, both the originals and prequels, and he still has videos of himself playing with his toys as a child. His favorites movie are the "Empire Strikes Back" and "Return of the Jedi,"though the prequels have a special place in his heart. So he was more than excited to finally appear in a Star Wars project.
"It was a dream come true," Hartline said. "It was surreal. I will never forget the experience, and I geeked out the whole time…With the Kenobi series, it is nice to see the prequels get some love and appreciation because I think they are great films that deserve great attention."
Hartline was both excited and nervous to work with such a famous actor like Ewan McGregor, though working inside a large clunky suit more than helped, he admitted. For three days, Hartline worked alongside McGregor on that particular scene. The hardest part, admittedly, was keeping quiet about the whole production for a year before the mini-series premiered last month.
During that time, he and McGregor conversed with one another, talking about their acting careers. One interesting tidbit Hartline learned was that this scene was Ewan's first interaction with a real physical Stormtrooper. In the prequel films, most of the Stormtroopers were CGI characters, so Hartline's character was one of the first real-life Troopers McGregor spoke to in character.
"I did not want to be one of those annoying actors, so I kept it casual; but, on the inside, I was freaking out," Hartline said. "It is Obi-Wan and I am sitting across from him for three straight days…It was incredible."
A Lake Wales native, Hartline became interested in acting by shooting his own home movies and music videos with his parents' camcorder. He later took improv classes through Comedy Buffet in Winter Haven and the Sak Comedy Club in Orlando. He even hosted improv comedy sketches at the Lake Wales Care Center and Toy World in downtown Lake Wales.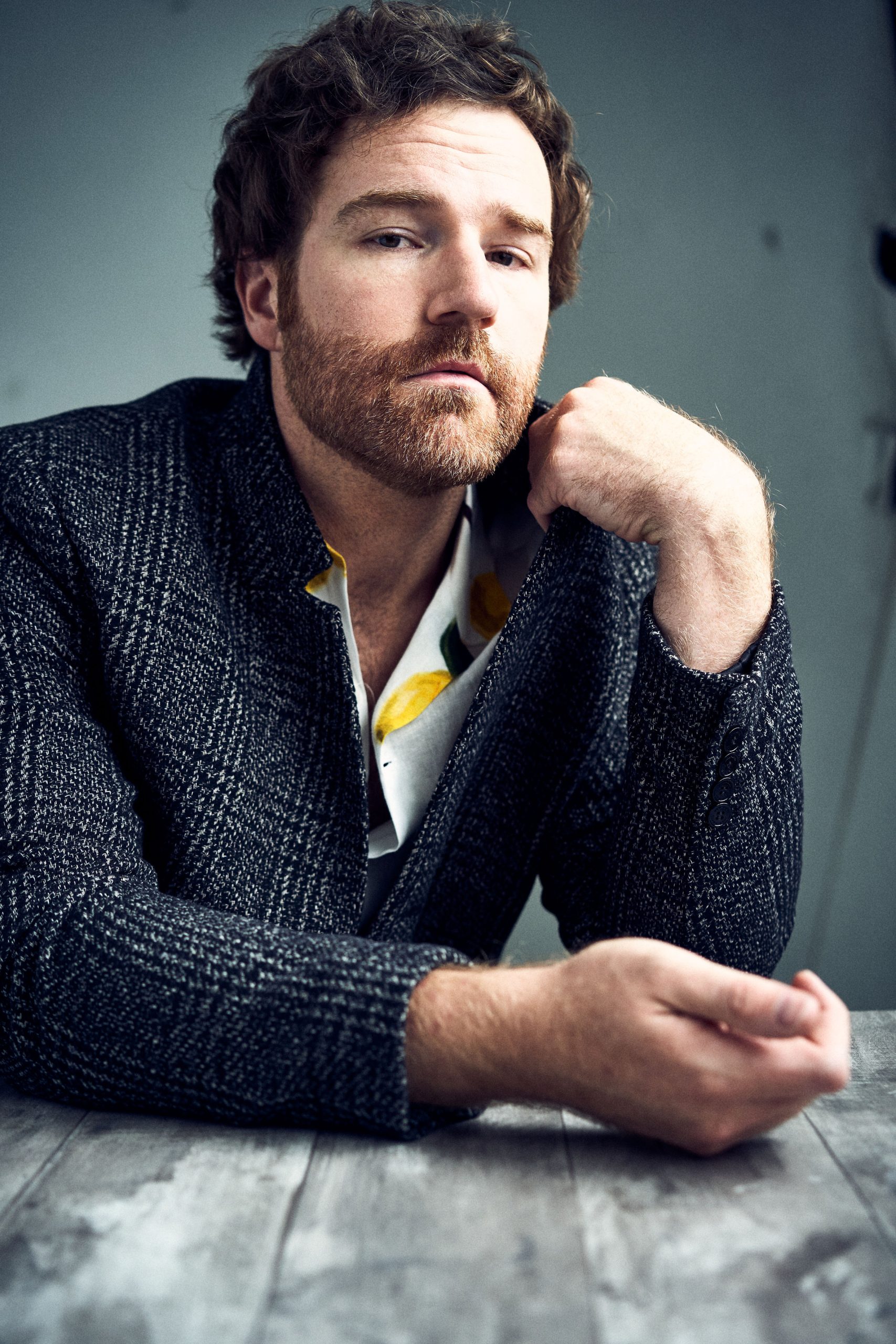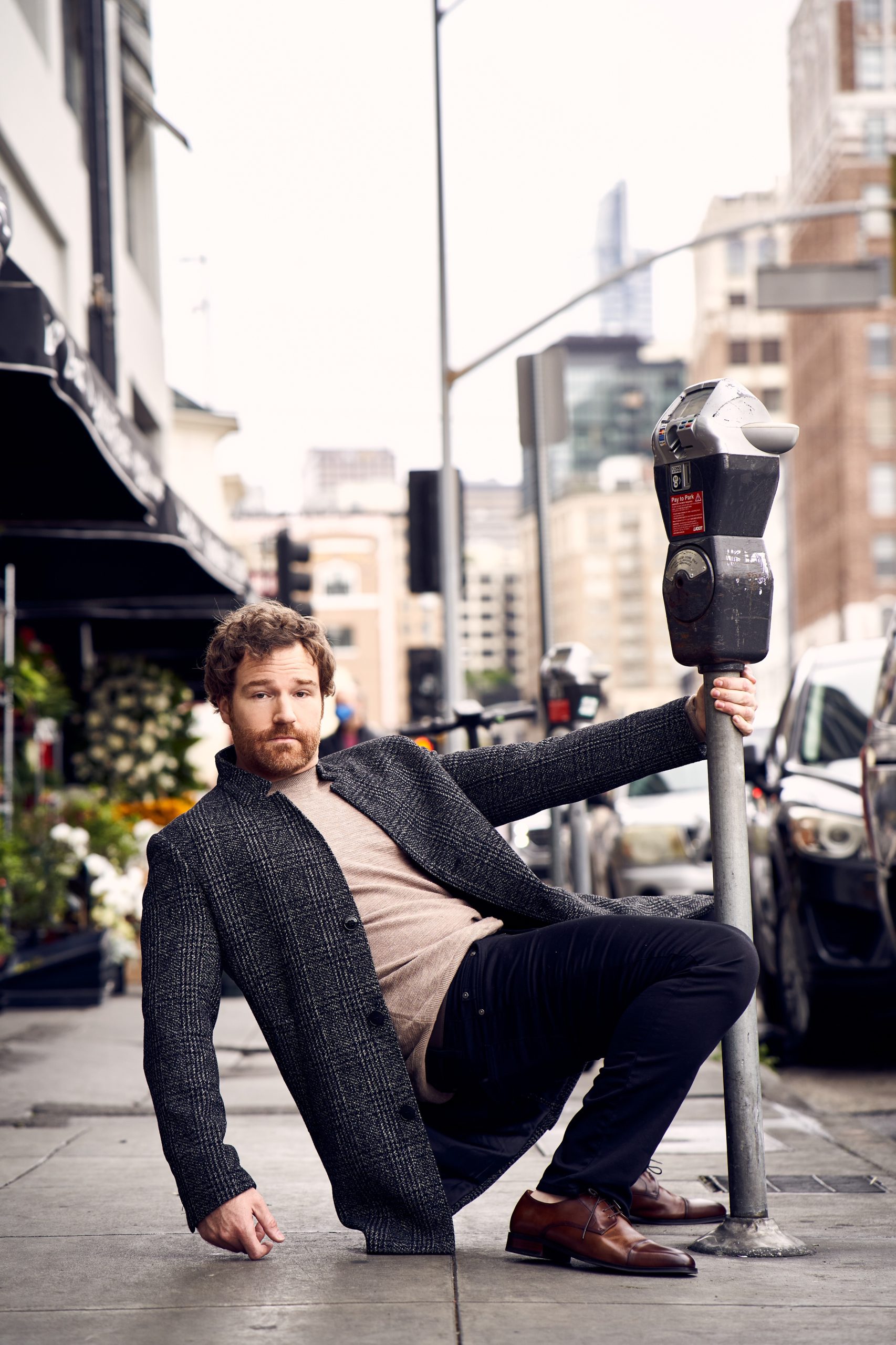 He later moved to Los Angeles, where he auditioned for and appeared in several roles. His biggest role before Kenobi was in the movie "Rock of Ages", allowing him the honor to act alongside big-name stars such as Tom Cruise, Russel Brand, and Alec Baldwin.
Since then, he has appeared in the independent movie, "Addicted To You", several television shows such as "Jimmy Kimmel Live" and "Graceland", several television commercials, and many other appearances on Nickelodeon and MTV.
Recently, he appeared in a comedy sketch on "Jimmy Kimmel Live." He had been on the show seven times before. His latest appearance allowed him to work with guest host Anthony Henderson, the first time Hartline worked alongside another celebrity on the show. Coincidentally enough, Ewan McGregor appeared on an episode before his own appearance.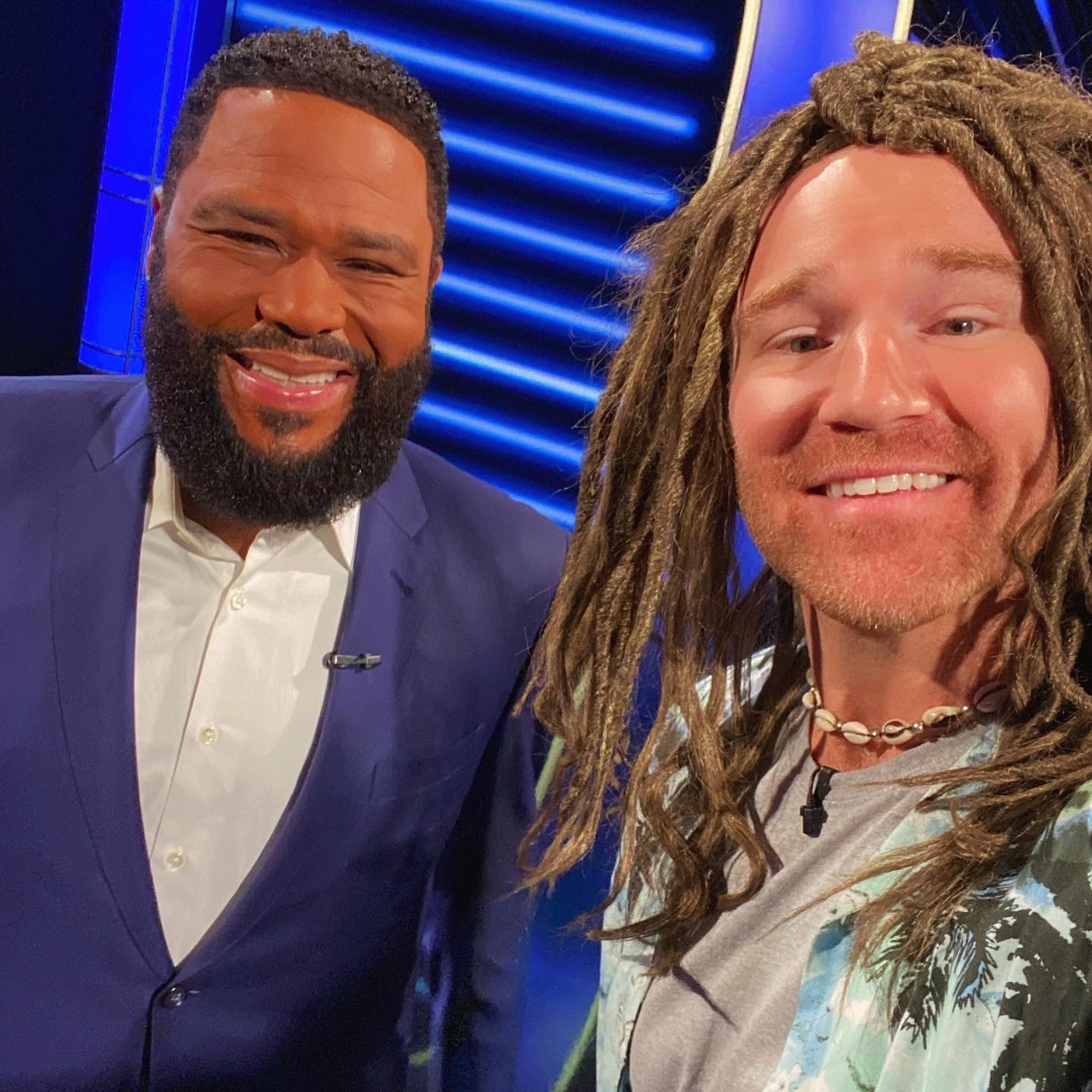 "Usually with most shows, you audition, and you do not hear back for weeks or months," Hartline explained. "With Kimmel, they call you the day off and ask you if you are available. I was called the day before and I am on set the next day. So it is a really quick process, but it is exciting with a good cast of people every time they ask me."
Currently, Hartline is working on writing scripts and auditioning for other roles. By far, being able to star in a Star Wars production was the highlight of his career. He loved the movies ever since he was a child, so appearing on "Kenobi" was nothing short of a dream come true. And he's especially proud of how the role will potentially allow him to land even bigger roles in the future. He was even able to appear on a guest panel at San Diego Comic-Con because of it.
"If Star Wars hadn't happened, I don't think that [guest panel appearance] would have happened. It is starting to open doors but I don't think I have scratched the surface of what it has done for my career," he said. "It is a big deal, one of those projects, no matter what part you are, it is an actor's dream. There are so many big names in this industry who are pushed to even be background roles in the universe of Star Wars. Just be able to say they were there. Even massive stars like Jason Sudeikis havebeen a stormtrooper in 'Mandalorian.' So, I am in good company."