Anglers Attend Guy Harvey Camp Mack's Blazing Bass Challenge
by James Coulter
Teams took to the waters of Lake Kissimmee for the Blazing Bass Challenge, the second qualifying tournament of the Bonfire Series Tournament & Festival at Camp Mack, a Guy Harvey Lodge, Marina & RV Resort in Lake Wales.
Anglers attended the fishing tournament for a chance to land the biggest catch and the biggest fish. Overall, the award for the winner of the Open Division went to Andrew Hall and Will Brown with a weigh-in of 29.9 lbs, the overall winner of the Family Division went Owen and Kyle Gooding with a weigh-in of 20.05 lbs, and the Big Fish went to Scott Siller of the Bait Shop Tap Room Team with a catch weighing 9.53 lbs.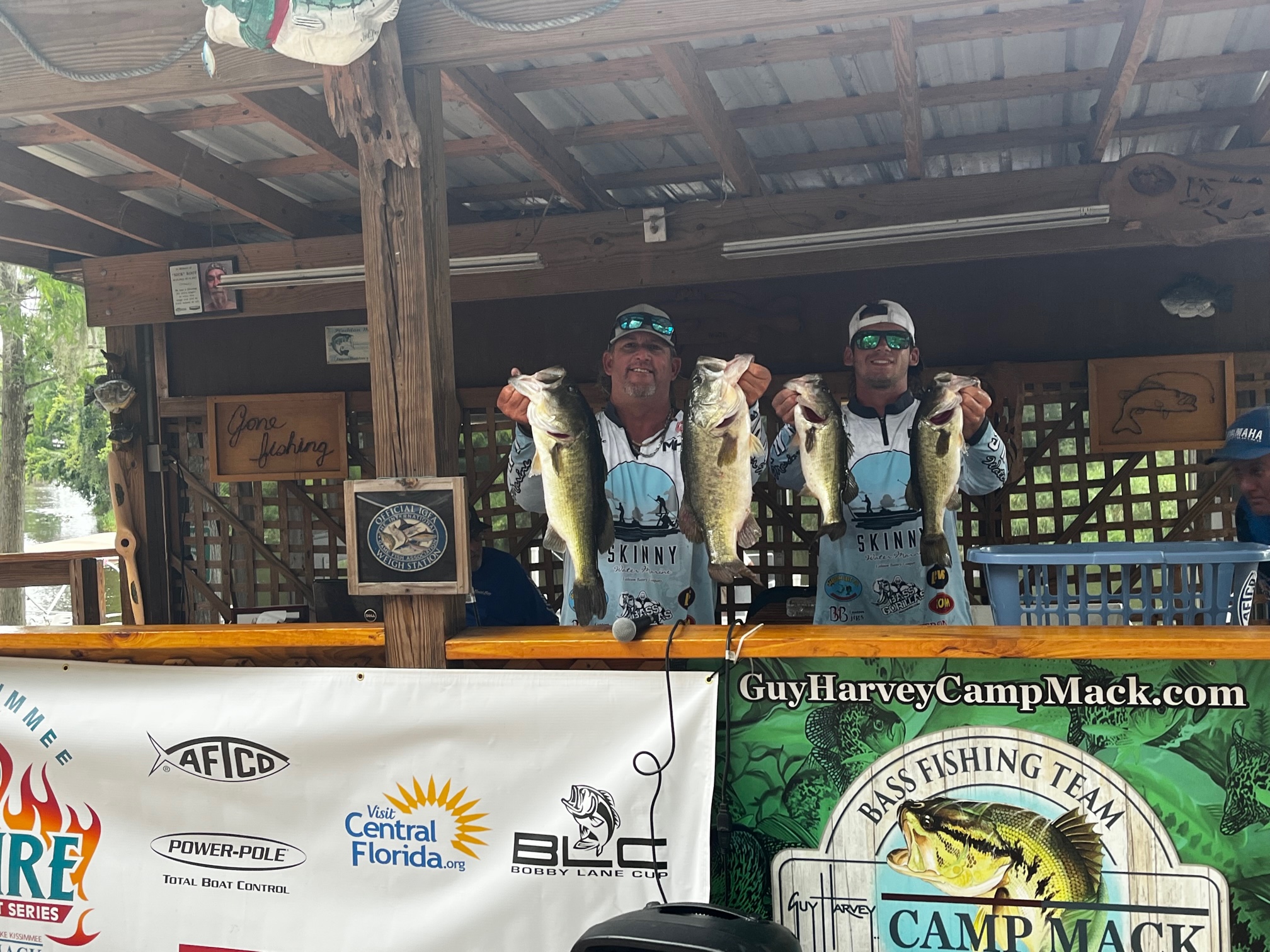 Aside from being able to spend quality time out on the water, attendees could also partake in several raffles for prizes from sponsors like LiPPERT, Aftco, Jackson Kayak, and Blackfly by Vaughn Cochran, listen to live music, enjoy food provided by food vendors, and, of course, witness the lighting of the championship's signature blazing bass sculpture by local artist Bo Woods on the Friday evening before the big event.
The Saturday tournament was the second qualifying of the Bonfire Series Tournament & Festival. Their first event was the Lunker Lovin' Smackdown hosted in April. Their next two events will be the Tickled Pink Playoff on Sept. 23 to 24 and the Bonfire Shootout on Nov. 4 – 6.
The Blazing Bass Challenge benefited the Bobby Lane CupFoundation, a fishing tournament hosted by MLF Pro Bobby Lane to raise money for scholarships for local high school student and to give back to his community.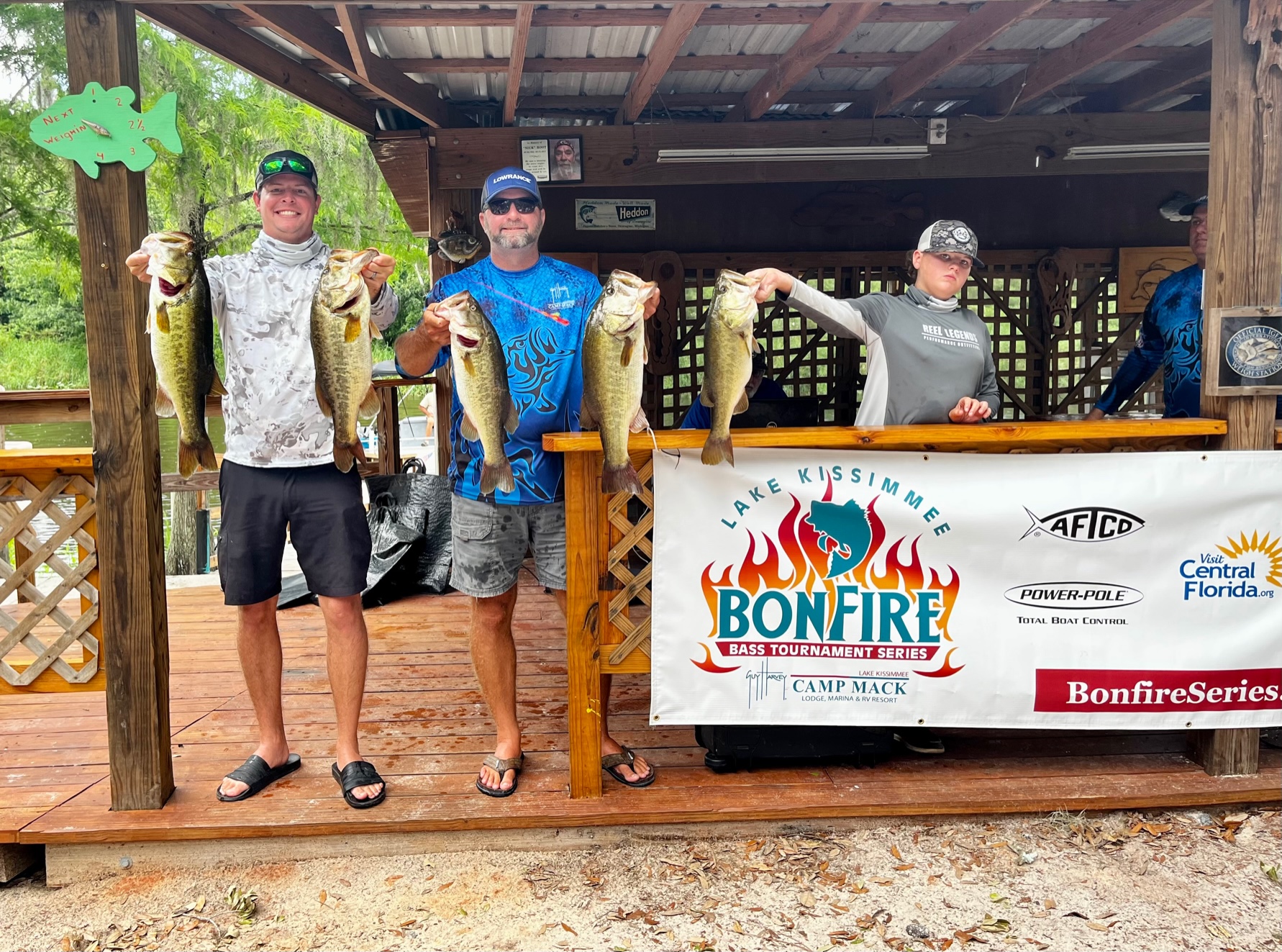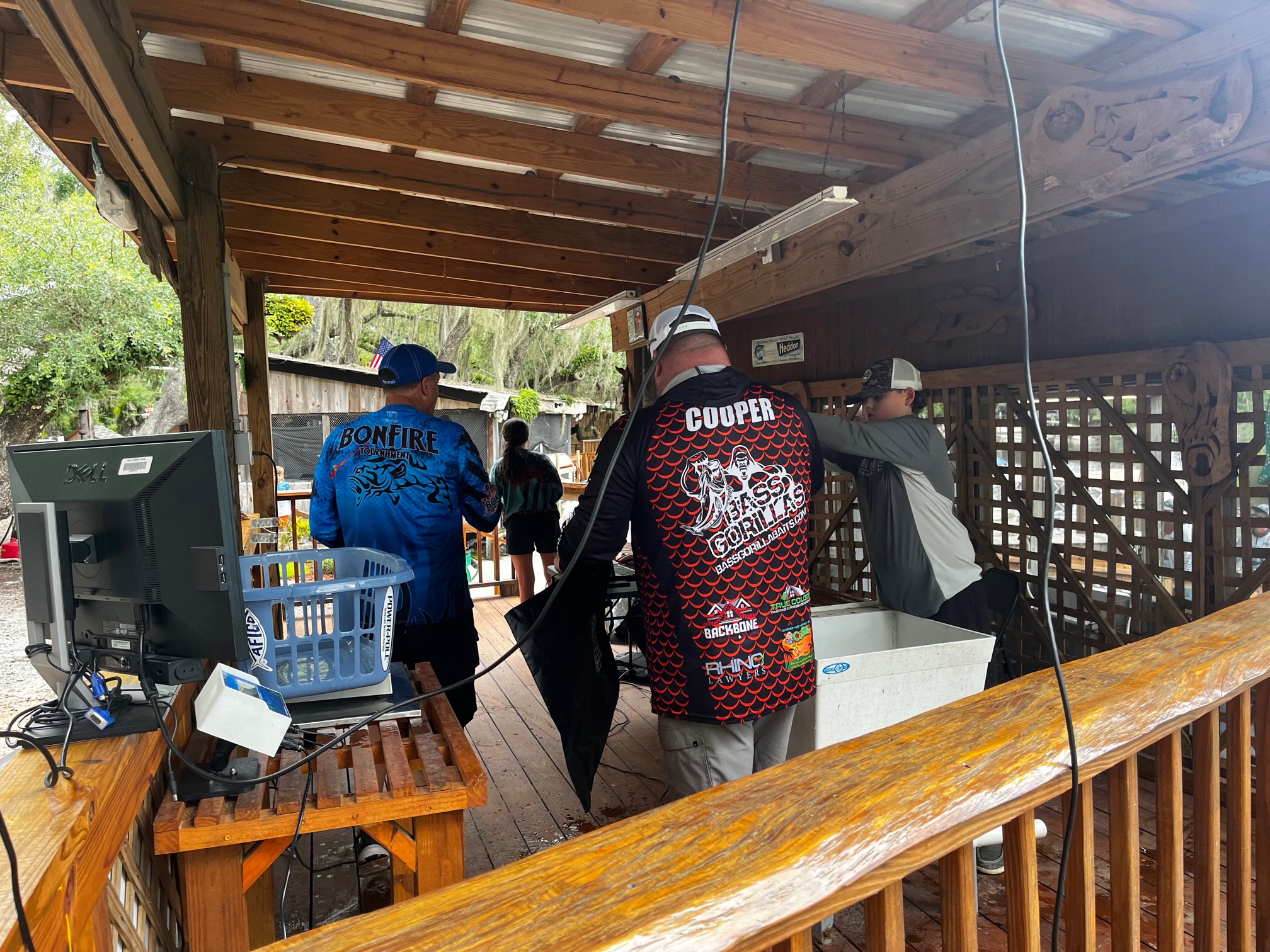 "Bobby wanted to give back to the community that supported him in his journey to becoming a professional bass fishing angler," their website stated. "This tournament provides a platform for Bobby to encourage our youth to get outdoors and start fishing and introduce them to competitive bass fishing! With the help of the Bartow Yellow Jackets and the Lakeland Jr. Bass Masters he has provided a platform to raise money for scholarships for further education after high school!"
Kevin DeNall, Guy Harvey ResortsEVP, was quite impressed by the turnout for their latest tournament, and he has high hopes for their next two tournaments this fall. These events offer a little bit of everything to bring people down to Lake Kissimmee, and it is all to help raise proceeds for good causes such as the Bobby Lane Cup.
"Bobby Lane Cup has been going on for 11 years and Camp Mack, a Guy Harvey Lodge, Marina & RV Resort with scholarships to local high school students, so it is a great foundation that Bobby Lane started and we want to give backand support a great cause," he said.
Camp Mack, A Guy Harvey Lodge, Marina, and RV Resort is located at 14900 Camp Mack Rd, Lake Wales, FL 33898. For more information about their upcoming bass tournaments, visit their website: https://bonfireseries.com/