Boomers Property Services Celebrates Ribbon Cutting
by James Coulter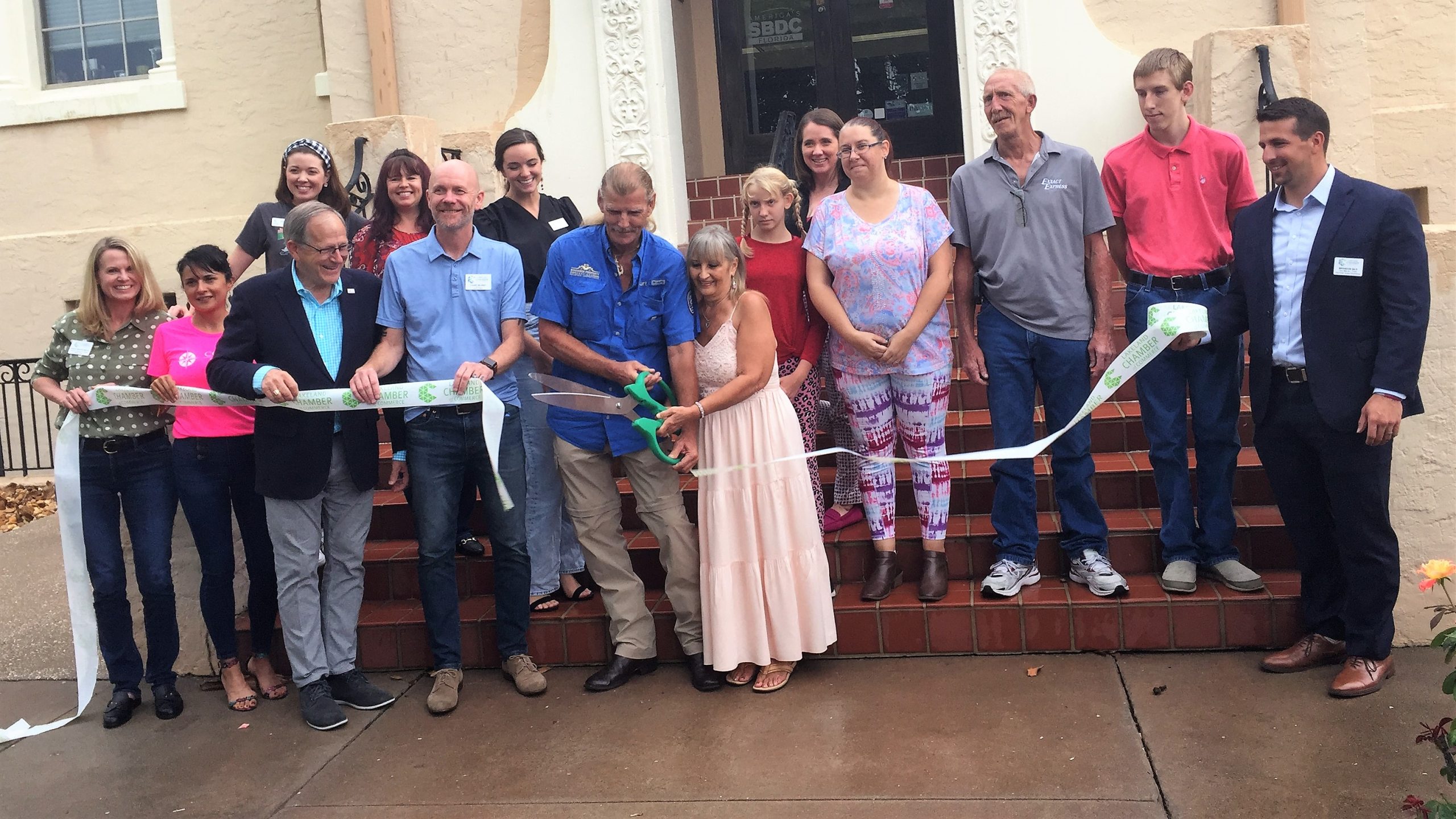 After spending a long-time house searching, finding the perfect home feels awesome. But is that "perfect" home truly the right one for you? Appearances can be deceiving, and sometimes, plenty of underlying problems are hiding in plain sight. Before you buy your dream home, you should have it properly inspected first.
Whether you are buying a new home, building one from scratch, or renovating your current abode, Boomer Property Services in Lakeland offers everything you need to ensure your house is safe and sound. More than simply locating potential problems, they will also educate you on everything you need to know so you can make the best decision moving forward with your homeownership.
"We are always available for consultation and to help the client through the process. Questions are always free, and we do our very best to provide as much information as the client requests. We tailor the reports to the CLIENT'S request. You are always in command," their website states. "You won't get just a cookie-cutter report but rather a detailed accounting of the structure based on your request. Life safety and your requests are our priority. We will NEVER cut corners in that regard."
Curtis Kniffin, Sr. started his business because he knew that homeowners old and new were often unaware of potential construction problems that could lead to bigger pains if left unattended and untreated. With more than 40 years of experience under his belt, and by utilizing the most up-to-date technology and construction methods, he wants to let you know not only what is wrong with your home, but also how you can detect and diagnose these problems for yourself whenever they arise.
"At Boomers Property Services, we strive to offer services to both buyers and sellers of residential and commercial properties the most accurate and up-to-date information on the structure and mechanical workings of the major components of any given building," their website states. "Using technologies such as thermal imaging, moisture detection, magnetometers, and photographs, and by creating a narrative that is simple to read and understand, we can make sure you get the information you need."
For example, most homeowners do not know the overall life expectancy of caulking on their building's exterior is three years. As such, they do not know how often their building needs to be recalked, which often leads to leaky structures and mold formation. Kniffin educates his clients on these matters and offers them information on how they can detect these problems.
Since moving to Lakeland and opening his business there, he has seen firsthand the community grow with new housing. More houses mean more opportunities to educate homeowners on maintaining their new homes. Whenever he goes out for inspections, he loves being able to leave with his clients knowing more about their homes than when he first arrived, he said. He also wants to ensure that builders build their buildings to the latest, up-to-date standards.
"We love living in Lakeland," he said. "The growth has been astronomical…[W]e make sure the builder is building [to specifications], not just to pass home inspections. A lot of builders will do that when they are building out-of-state. They just get the structure up and pass inspection and then I come in and find out it is not to spec. Very rarely does a builder turn over a set of plans. We keep an eye on them and make sure they are up to spec."
Boomers Property Services celebrated its grand opening with a ribbon-cutting ceremony hosted by the Greater Lakeland Chamber of Commerce. The event was hosted at the Chamber on Friday afternoon with the ribbon-cutting outside, followed by speeches and a brisket lunch prepared by Kniffin himself inside.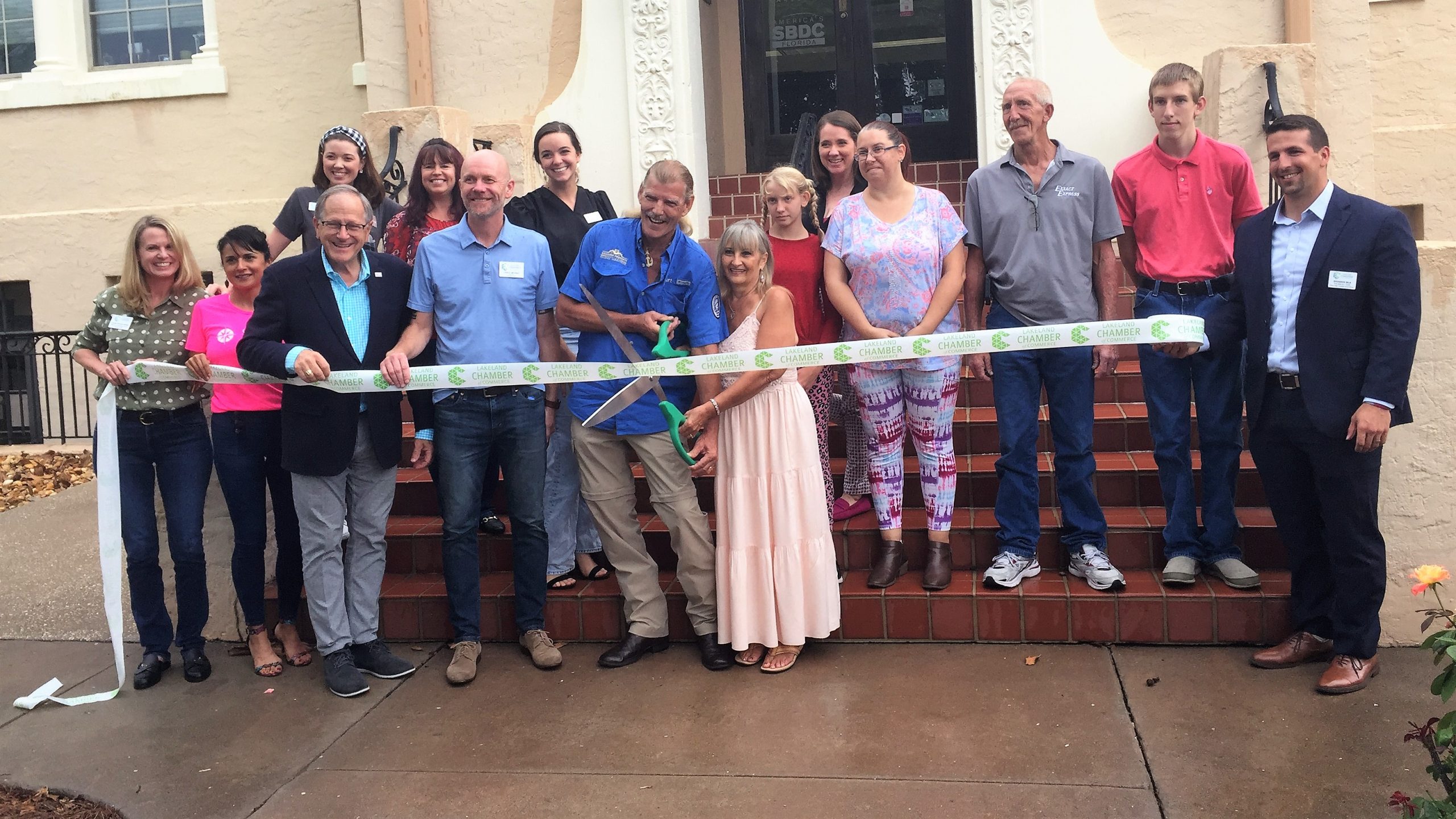 Mayor Bill Mutz commended Kniffin for bringing his business to Lakeland upon moving to the city nine years ago. Since then, housing has boomed within the community, and with it, the need for a home inspection.
"When we look at all the construction in front of us, it is dizzying," he said. "We have projects we are working on right now. So great place to be. Inspection is so important to the process that people do not know what they bought. It is a wonderful service that they provide. So on behalf of the city, we are very grateful for your great work."
Craig Morby, Chamber Board of Directors Member, boasted about how Lakeland was a fine city to start a business and new home. Boomer Property Services helped provide both, which is why the business was a great addition to the Chamber, he said.
"Being part of a Chamber family is something that means a lot to us," he said. "So on behalf of the chamber board of directors. We are excited to have you, be part of the chamber, we are here to support you. We have some excellent members and excellent directors and a really good family here. So if there is anything you need, anything we can do to support you, feel free to reach out."
For more information about Boomer Property Services, visit their website at: https://www.boomerspropertyservices.com. Or call: (863) 604-5646.