Sebring Author Earns International Recognition for His Historical Fiction Novel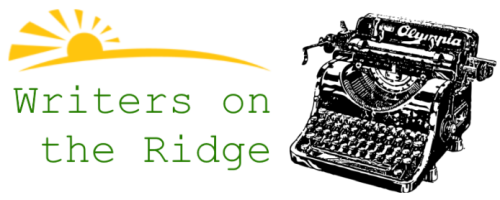 by James Coulter
A young girl disguises herself as a boy to work as a "powder monkey" on the Commodore's flagship. There she finds herself stalked by a vicious predator who knows her secret, loved by a surgeon's mate who doesn't know her secret, and caught in the white-hot heat of war during the Battle of Plattsburgh in the War of 1812.
The Commodore and the Powder Monkey, the third installment in author Mark Barie's trilogy on love and war, has been declared a winner in the 26th Annual Independent Publisher Book Awards. The book received a third-place bronze medal for military fiction in the group's international book awards competition.
The "IPPY Awards", as they are known, is the largest competition of its kind in the world. More than 5,000 authors, from the United States, Canada, and a dozen English-speaking countries in Europe, compete for the prestigious medals.
Barie was both shocked and thrilled when he first received word of the award. "I did not expect an award from such an auspicious body of writing and publishing professionals," he said. "To be recognized on an international level by judges who are proffesionals in the industry and to be able to compete with established writers across the world, was a big thrill for me. I'm still basking in the afterglow."
Barie learned from his wife, an expert genealogist, that he had ancestors that fought in the American Revolutionary War, the War of 1812, and the Civil War. That unexpected surprise triggered Barie's decision to write about all three wars, using love and war as his theme.
He published his debut novel, War Calls, Love Cries, in 2018. His first book earned him statewide and national recognition. He received a gold medal from the Florida Authors and Publishers Association for Historical Fiction and was designated a Finalist in the prestigious Eric Hoffer book awards.
Whether winning the two awards for his first book or the award for his most recent novel, Barie did not expect that his passion would earn him such acclaim.
"A lot of authors suffer from what we call 'impostor syndrome'," he said. "We may have written and published a book, but we don't feel like a real author until someone other than family and friends tells you that your writing is well done.That is the biggest thrill about winning an award. It is proof positive that your writing is professional and worthy of recognition by your peers in the publishing world."
Barie credits the community in which he grew up for the success of his latest novel. "I was born in Plattsburgh and grew up in the area. Writing about the historic battle which took place there was a pleasure and a privilege. When you write about your hometown and you know the history and the geography, I think that genuine knowledge and real-life experience comes through in your writing. I like to think it makes a difference."
Barie is already hard at work on his next novel. It will detail the mysterious 1898 explosion which sunk the USS Maine, in Havana, Cuba. The sinking of the Maine triggered the Spanish American War. But the precise details of who and what caused the battleship to blow up are hotly debated even to this day. Barie hopes that his painstaking research will force his readers to consider another and more likely explanation. So far, he has written nearly 10,000 words and expects to have the book published by April 2023, just in time for the 125th anniversary of America's declaration of war against the Spanish.
"Every day, I wake up and I have a choice. I can write, or I can do research, or I can do marketing. It doesn't matter. I'm having a blast," Barie concluded.
The Commodore and the Powder Monkey is available at Barnes and Noble.com and at Amazon.com. To learn more about Barie and his work, visit his website at: https://www.markbarie.com