The Polk County Sheriff's Office K-9 Unit recognizes their top three outstanding teams each year, with the top team receiving the "3655K" K-9 Team Award.
The award is named in honor of Deputy Sheriff Vernon "Matt" Williams and his K-9 partner DiOGi. Both were ambushed and killed in 2006. Williams' ID number was 3665K.
Due to the Covid pandemic, the awards for the 2020 and 2021 recipients were postponed.
This week, Master Deputy Terry Roberts and his K-9 partners Gunner and Cat were presented with the top award for 2020.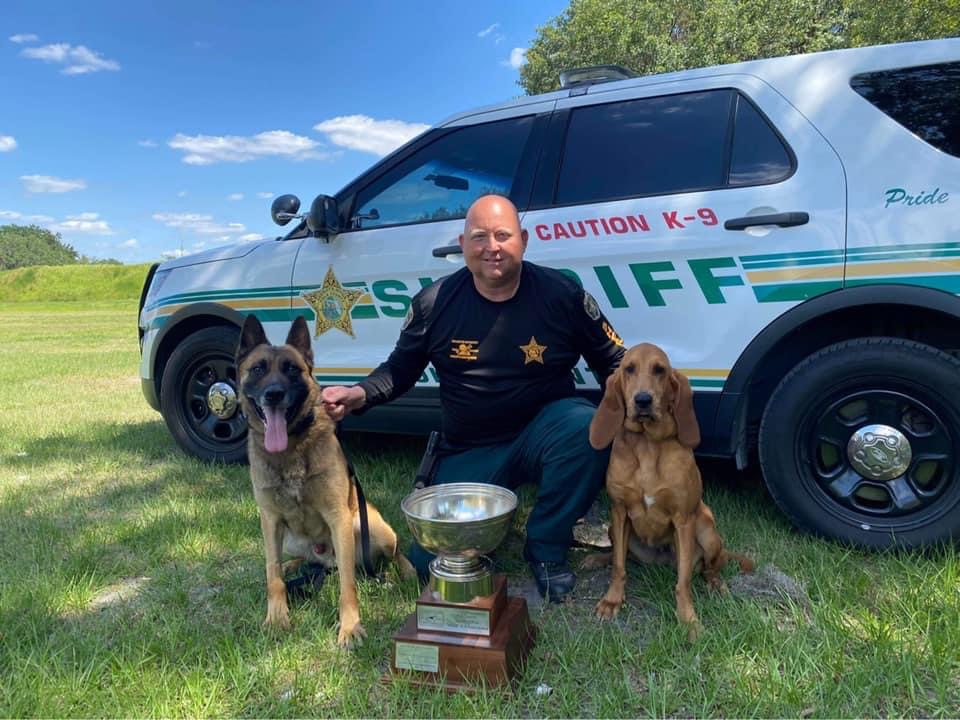 2nd place was awarded to Deputy Daniel Darr and his K-9 partner Dexter.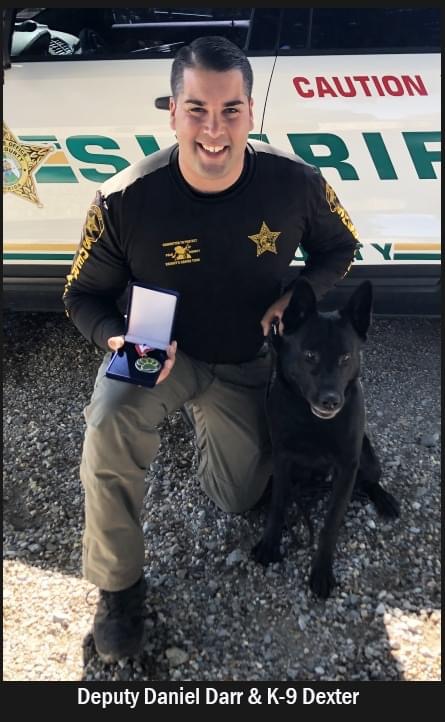 3rd place was awarded to Master Deputy Scott Cronin an his K-9 partner Vise.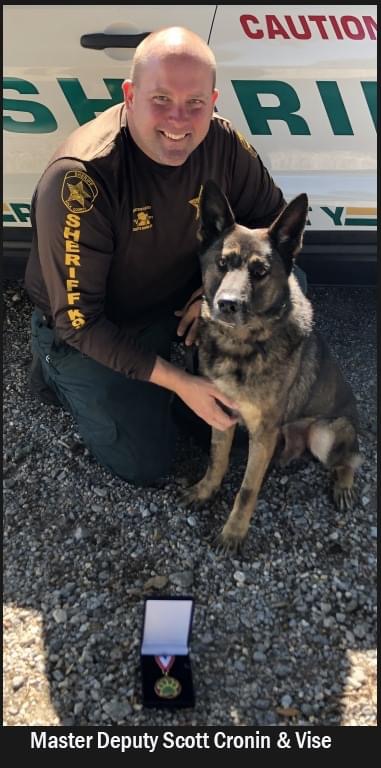 The awards for 2021 will be presented later this year.
Past recipients of the 3655K K-9 Team Award are:
Master Deputy Mike Ard & Winton (2018)
Deputy Amber Ludlow and Bones and Trace (2019)
PCSO
3655KAward
PoPoPooches
TakeABowDeputies #TakeABowWowK9s
DynamicDuos #FantasticFurMissiles