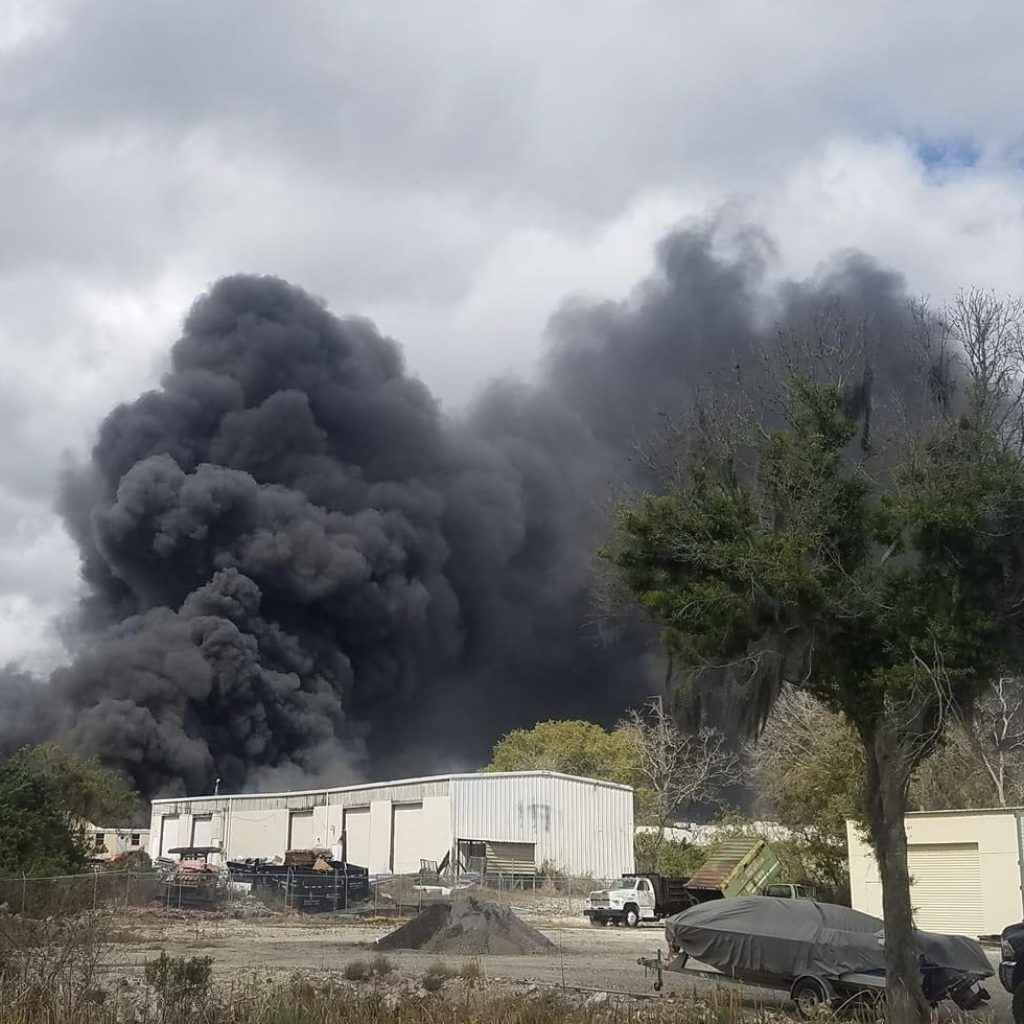 While a commercial structure fire destroyed an East Lakeland warehouse Thursday, Polk County Fire Rescue firefighters contained the blaze and protected the surrounding businesses.
Polk firefighters received a call about the fire at 1704 S. Combee Road in Lakeland about 11:08 a.m. Thursday. Crews arrived at the scene minutes later to find a warehouse owned by Greenstar Panels engulfed in flames. There were no reported injuries.
"We were able to confine the fire to the Greenstar property," Polk Fire Rescue Chief Robert Weech said. "No one was injured and we were able to protect the surrounding structures and businesses. That's what our folks are trained to do and they did that well today."
More than 20 units, which also included units from the City of Auburndale, were at the scene to fight the fire. The fire was brought under control at 12:08 p.m. The cause of the fire is unknown at this time.