Lake Wales Marine Veteran Honored At Orlando Magic Basketball Game
by James Coulter
Orlando Magic honored a Lake Wales veteran for their service during a basketball game on Friday evening.
Kathryn "Kat" Gates-Skipper, a local retired U.S. Marine, was formally recognized for her military service by honoring her as a "hometown hero."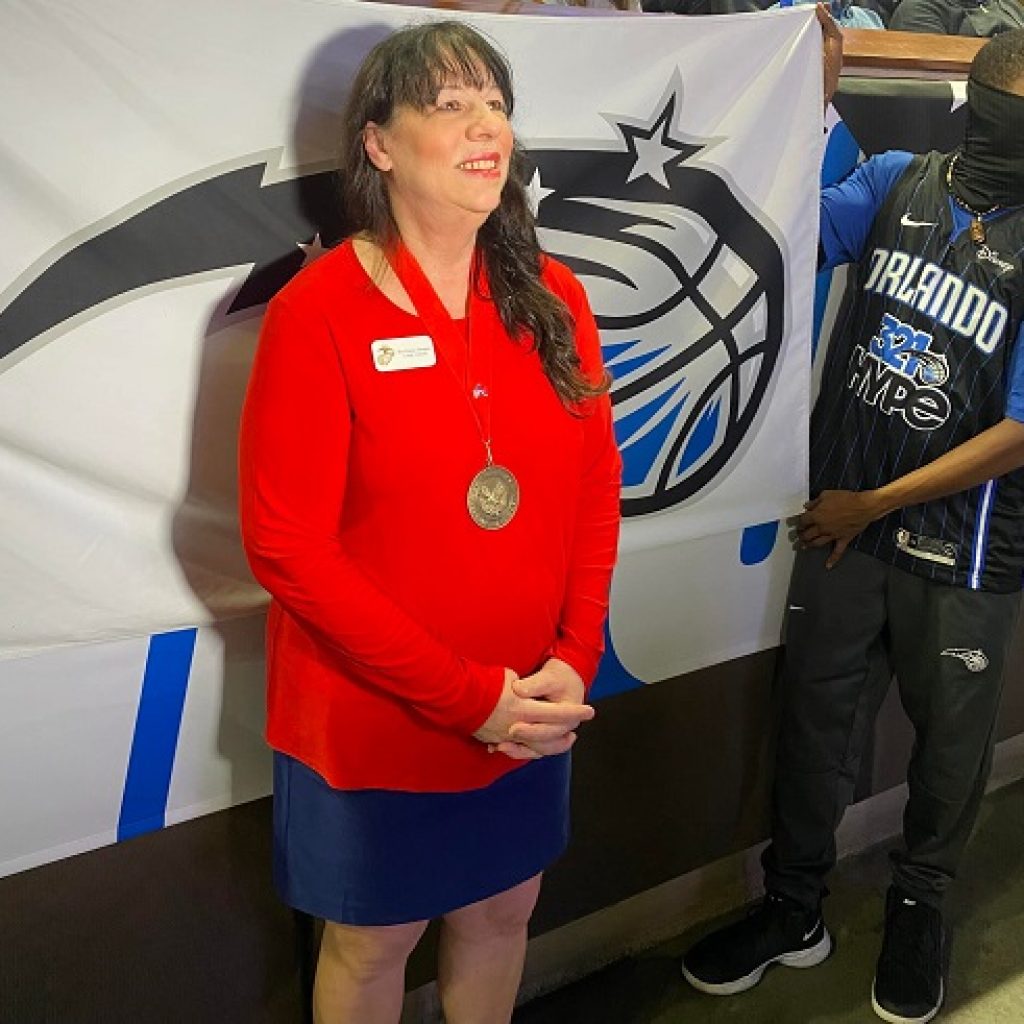 "Kat" served 20 years in active reserve and became the first female marine in combat operations. Her achievements inducting her into the Florida Veterans Hall of Fame. She is married to an Army veteran, and they have had two sons together: one in the Navy, and one in the Air Force.
Orlando Magic periodically recognizes first responders, fire fighters, police officers, medical professionals, or military personnel as a "hometown hero" during their games.
"We look forward to receiving nominations for any and all Central Florida heroes," its website states. "We love seeing nominations for individuals who play a big part in our community and have been recognized for specific achievements."
Kat was previously scheduled to be recognized at an Orlando Magic game two years ago, but that honor was postponed, along with most games, following the start of the ongoing pandemic.
She and her family were given free tickets and parking passes to attend the game. She arrived there with her son and grandson. They sat at front seats near the court. They were also able to visit the VIP Lounge where they could enjoy free food and drinks.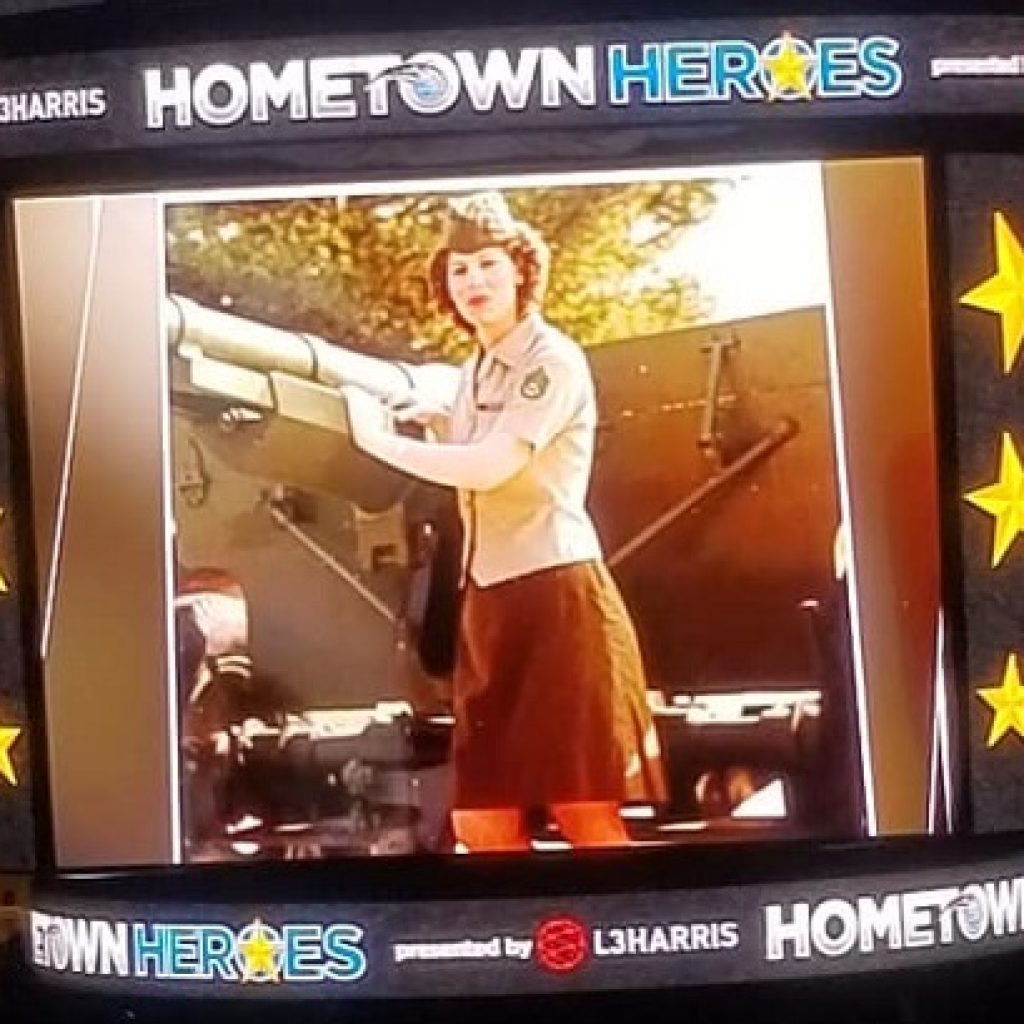 Prior to the game, the arena hosted a presentation with an announcement on the Jumbotron with pictures of Kat in military uniform and a brief biography of her life and achievements. The national anthem was then performed by a children's choir prior to the game's start.
"They took really good care for us," Kat said. "It made me queen for the day."
Her favorite part of the game was being able to enjoy it with her family, especially her grandson. He enjoys basketball, and being able to watch a game in person is better than watching it on television, she said.
"I was happy to have one of my children and grandson to recognize my recognition," she said. "That overwhelmed my heart."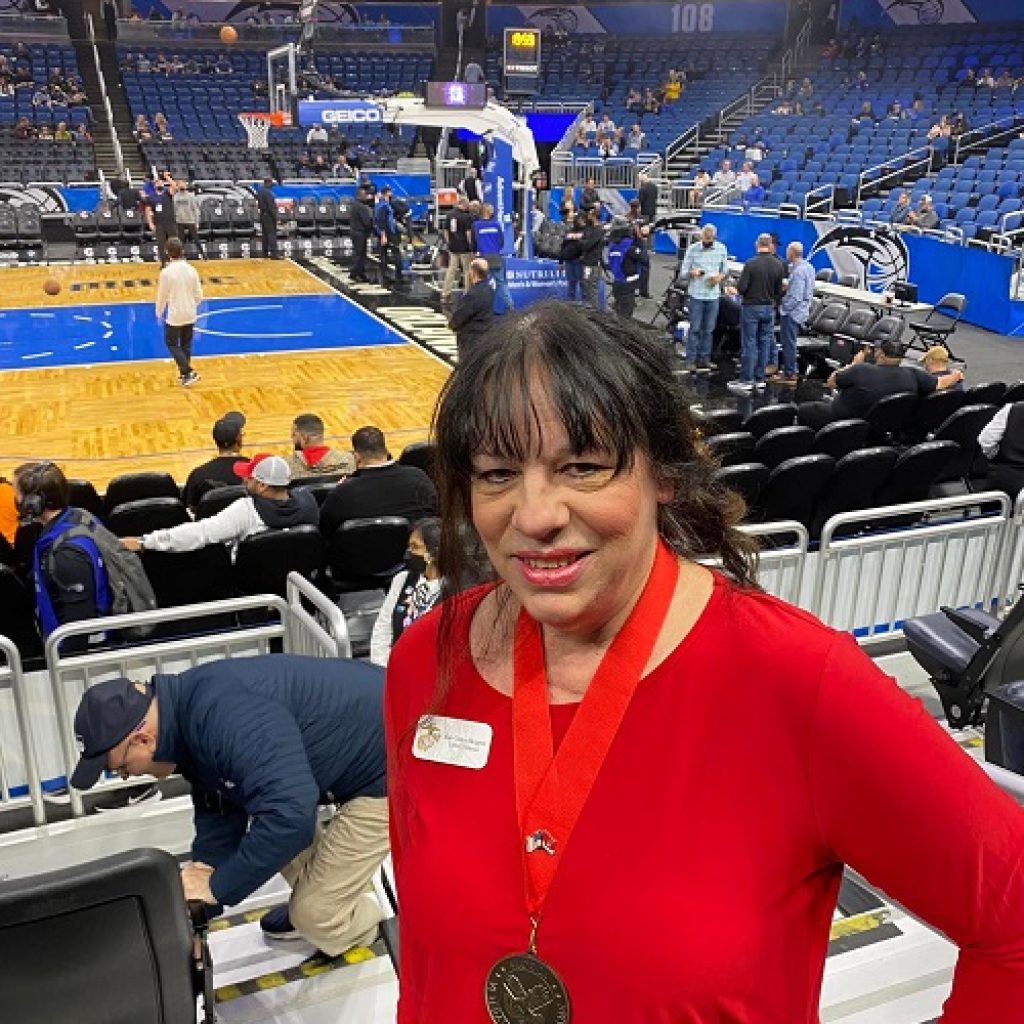 While she appreciated the honor for her military service, Kat humbly admits that her motivation is purely for the love of her fellow Americans, especially her fellow retired veterans.
"I do things not to give anything in return, but it does make you feel good when people respect you and appreciate the things that you do for others," she said. "I am just so appreciative that magic would honor me as their hometown hero, and it is good they have such a program available to do that, and I was glad to be a part of it."
Daily Ridge had reached out to Orlando Magic for an official comment, but had not received a response.