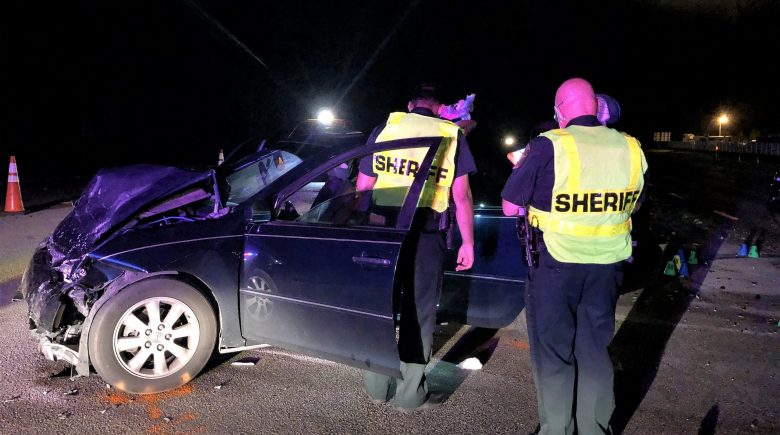 One person killed, three injured in two-vehicle crash Tuesday, near Lake Wales
A two-vehicle crash near Lake Wales Tuesday afternoon, April 20, 2021, resulted in one man being killed, and three others suffering injuries.
Polk County Sheriff's Office deputies and Polk Fire Rescue responded to the crash on US 27, in front of the Camp Inn neighborhood, at about 5:49 PM.
Upon the arrival of first responders, 73-year-old Robert Jackson of Yorkville, Illinois, was extricated from his black 2020 Jeep Cherokee, and transported by air to Lakeland Regional Health where he died from his injuries.
The other vehicle involved in the crash, a blue 2003 Toyota Camry, was driven by 21-year-old Jannisha Moffatt of Sebring. She and her 2-year-old daughter were flown to St. Joseph Hospital in St. Petersburg, while Moffatt's 2-year-old son was transported by ground to Lakeland Regional Health. Injuries to the three are not believed to be life-threatening.
According to the preliminary investigation, Ms. Moffatt's Camry was travelling south on US 27 on the inside lane and approaching the area of the Camp Inn neighborhood. At that time, Mr. Jackson exited from Camp Inn, and entered onto the road way of US 27, and into the path of Ms. Moffatt's Camry, which had the right-of-way. The front of the Camry struck the driver's door of Mr. Jackson's Cherokee.
The Florida Department of Transportation assisted with traffic control; the southbound lanes of US 27 were closed for approximately four hours for the investigation, which remains ongoing.