Local Heroes and First Responders Enjoy Free Lunch at Balmoral Resort in Honor of Their Service
by James Coulter
Firefighters, law enforcement officers, and other first responders and local heroes were honored for their tireless efforts throughout the year, especially during these uncertain times, with a free lunch at Balmoral Resort on Thursday.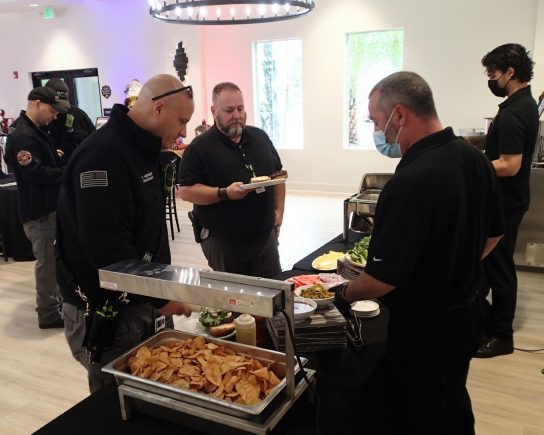 Balmoral Resort Florida in Haines City hosted and sponsored the free luncheon at their new event center on Thursday. The event was held to thank and feed local heroes in east Polk County to commemorate their hard work serving their communities.
The first responders and other guests that day enjoyed a free lunch with hamburgers served with a fixings bar with the condiments and toppings of their choice, along with handmade kettle chips, sweet tea, and lemonade. Lunches could be enjoyed at the center or prepared to-go.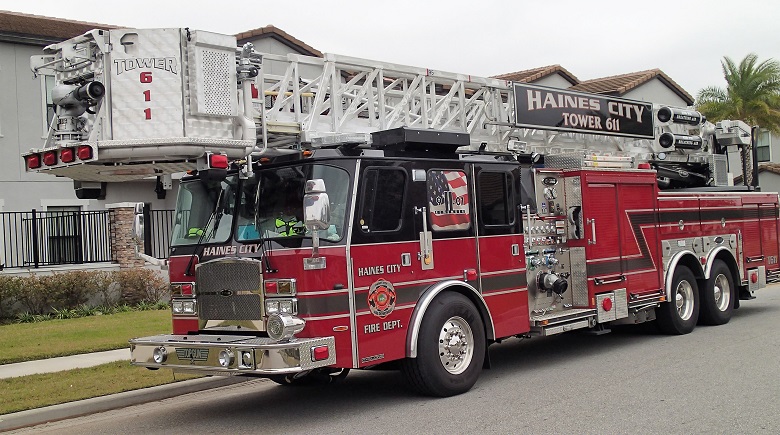 Melanie Brown and Pastor Bobby Williams from Freedom Church assisted with the event that afternoon to collect donations for Toys 4 Our Town, an annual toy drive that provides Christmas presents for local children in need.
Melanie also announced her new non-profit organization, Culpepper's Cardiac Foundation. Named in honor of her deceased fiancée, Steven Michael Culpepper, who passed away earlier this year, the foundation supports local first responders by raising funds for essential supplies they require and awareness for issues they experience.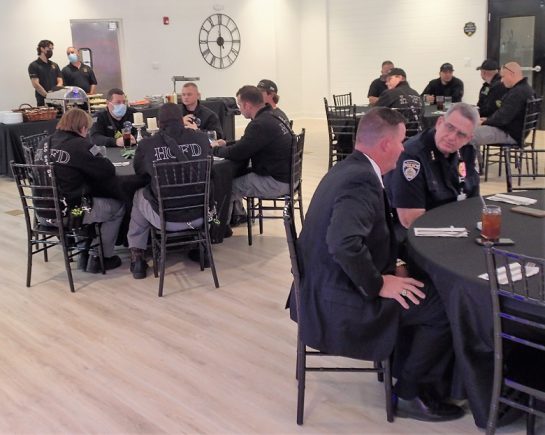 Melanie attended the event with the committee members for her new foundation, including Debbie Tennick, Lora Donley, and Jane Waters. They hope that their new program will aid people who help provide aid to their local communities.
"So through Balmoral and our committee, we invited the first responders who serve on the east side of our county to come out and be celebrated by us," said Jane Waters. "I love that we can give back in this way. This is a unique way to celebrate men and women who go out on our behalf in the middle of the night to save us."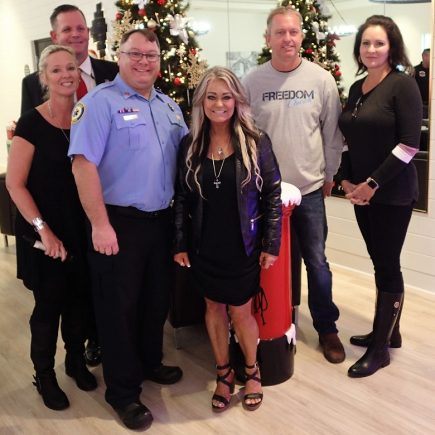 Aside from raising awareness for the new foundation, the luncheon also helped supply donations for the annual Toys 4 Our Town. Melanie founded the annual toy drive in conjunction with the Freedom Tour Ministry through Freedom Church in Lake Eloise.
For the past three years, the toy drive has collected and distributed toys for local children in need. This year alone, nearly 500 children are expected to receive toys for Christmas gifts. The drive will only continue to grow as word about it spreads, explained Pastor Brown.
Recently, Freedom Church expanded its operation in the old Sears building at Eagle Ridge Mall. The 150,000 square foot area is currently being utilized for the church's food distribution, holding nearly 5 million pounds of food, Brown said. By March, the location is expected to be used full-time by Freedom Church.
"We end up managing and going through it to make sure every kid in their age group receives a Christmas present that meets their need and age group," Williams said. "It gives volunteers a way to give back."
Several dozen local firefighters, law enforcement officers, and other first responders attended the free luncheon. However, for others, duty called. One group of firefighters had to leave to answer a call, though Waters assured that they would find them and give them their food.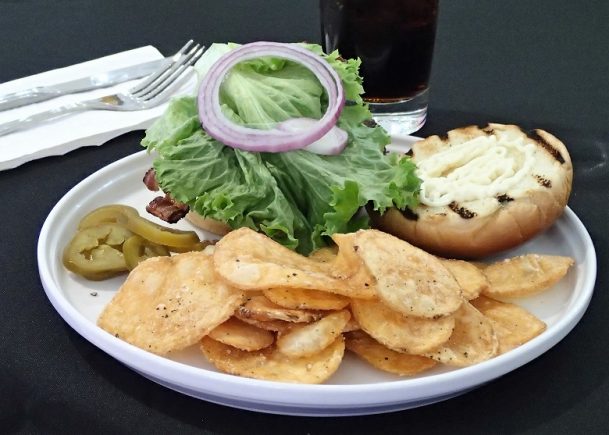 Loyd Stewart, Deputy Chief with the Haines City Police Department, has been working at his current department since February, and he has worked 30 years for the Polk County Sheriff's Office.
He enjoyed attending the event to meet good friends and colleagues he had not seen in a while. He also appreciated being able to help local children with the toy drive.
"We are here to give toys and to enjoy everyone's company," he said. "We want our kids to have a great Christmas. Christmas is my favorite time of year, and everybody deserves to have a wonderful Christmas, and those people who need it will get it."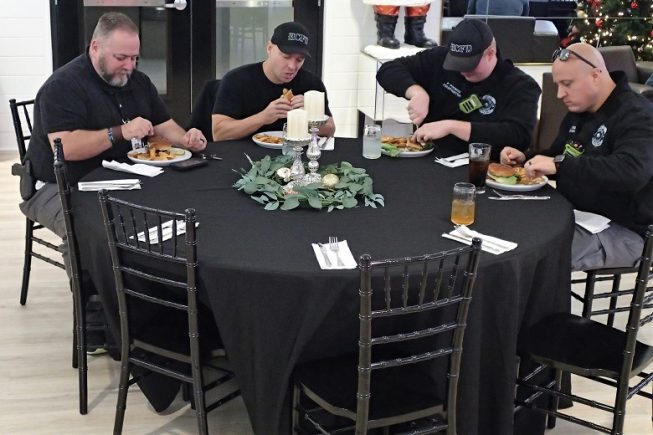 Jason Bergeron, Lieutenant Fire Chief for the Haines City Fire Department, has been with his job for 11 years. He loves the career and the people he works with. He appreciated the free lunch that afternoon and the opportunity to help give back to the local community through the toy drive.
"We were invited to donate a gift and give luncheon for first responders," he said. "With everybody joining it, we wanted to help out the kids here and be a part of the community. It is a good idea."